Alejandro Durán is a multimedia artist based in Brooklyn and Mexico. Utilizing site-specific sculptures, installation, filmmaking and the medium of photography, Durán generates awareness about the omnipresence of oceanic pollution. Durán's most notable work, Washed Up: Transforming a Trashed Landscape, is a photography project turned environmental installation of international debris that comes ashore on the Caribbean coast of Mexico. Drawing inspiration from Andy Goldsworthy and Robert Smithson, the works by Alejandro Durán are aesthetically alarming juxtapositions of the natural world and the ubiquity of consumerist waste.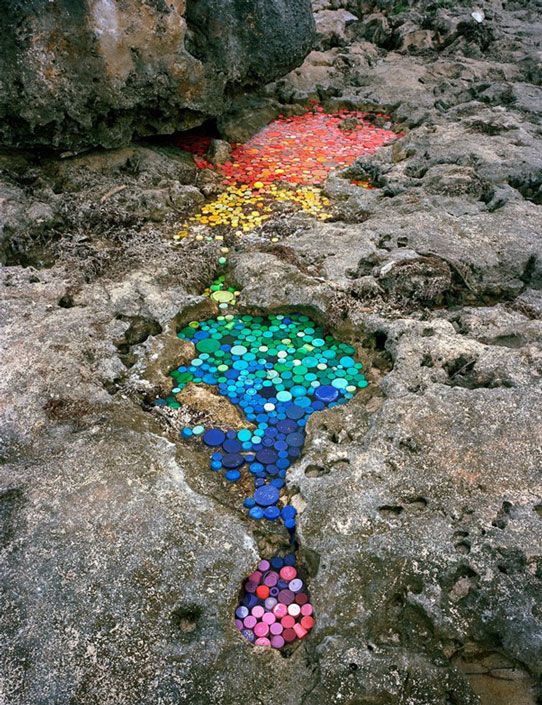 "Conflating the hand of man and nature, at times I distribute the objects the way the waves would; at other times, the plastic takes on the shape of algae, roots, rivers, or fruit, reflecting the infiltration of plastics into the natural environment. More than creating a surreal or fantastical landscape, these installations mirror the reality of our current environmental predicament. The resulting photo series depicts a new form of colonization by consumerism, where even undeveloped land is not safe from the far-reaching impact of our disposable culture," says Durán.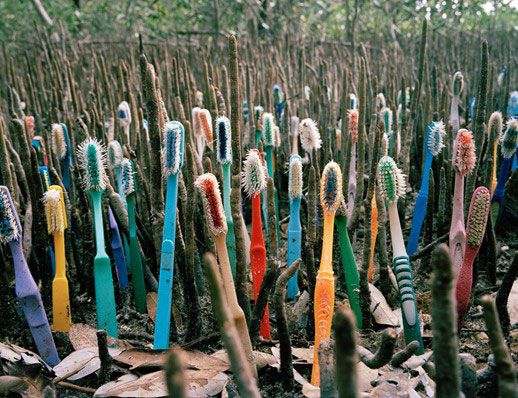 Drawing from the Washed Up: Transforming a Trashed Landscape photo series is "International Flotsam". The project documents waste from more than fifty different countries on six continents that washes up on the coast of Sian Ka'an, a biosphere reserve south of Tulum. The location is the largest federally protected reserve in Mexico and a UNESCO (United Nations Educational, Scientific and Cultural Organization) World Heritage site. Both environmental projects constitute Durán's ephemeral Museo de la Basura (A Museum of Garbage), created in Sian Ka'an. The museum experience, deviating from convention, includes speaking engagements, education programming, community-based beach cleans and workshops of environmental art-making.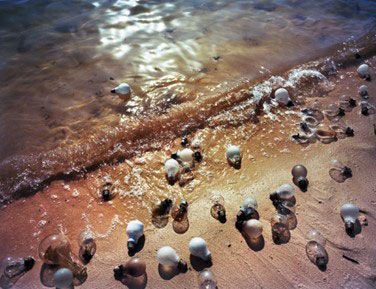 A significant portion of consumer waste stems from the land and returns to the land through the ocean. Pollutants in the ocean impact all species residing in aquatic and terrestrial habitats. By highlighting this interconnectedness of landscapes and water bodies, the works of Alejandro Durán are therefore situated at the intersection of the United Nations Sustainable Development Goals of Life Below Water, Life on Land and Responsible Consumption and Production.
Alejandro Durán uses art to highlight the threat that vast quantities of discarded consumer materials pose on the natural environment—the imminent emergence of a world in which waste and the natural environment are one. Duran's work fits neatly into the genre of environmental art, as it carries a profound hope of sparking greater environmental activism and the willingness to change the human relationship to consumerism and waste, in an effort to combat one the most pressing environmental issues of the twenty-first century.
See more works by Alejandro Durán on his website. Learn more about plastic pollution on Plastic Oceans and how to take action here.