"The person is the painting, they are the work of art," says multimedia artist Alexa Meade.

Having exhibited her work in such renowned locations as Paris' Grand Palais and Tokyo's Shibuya Crossing, Meade has garnered international recognition for her illusionistic paintings made on humans in lieu of canvases — a technique that brings out the artwork in our everyday reality.
With her unique take on the act of painting, Meade breathes contemporaneity into the familiar medium, her canvases literally coming to life. "We're all art," says Meade, who considers the natural irregularities that we possess to be an intrinsic part of each work.
Indeed, rather than masking the model with paint or concealing the person behind the artwork, Meade uses her brush to enhance the existing individual standing before her, blurring the line between art and life more and more with each stroke.

"I have to figure out how to work with the person underneath to accentuate them, and not just erase them. I can't pretend like that person doesn't exist," explains Meade in an interview with Arts Help. "While I could turn the person into anything I want, the person underneath has underlying wants and desires. It will be a push and pull, so it's best to go along with the energy I feel coming out of them."

But it is not just painting that Meade is shaking up; she is also turning the very definition of art on its head. As the creative mind behind Immersed in Wonderland, an interactive exhibition that invites visitors to lose themselves in a world of multidimensional, kaleidoscopic whimsy, Meade wants to challenge the high brow perceptions of art that to which we've become accustomed.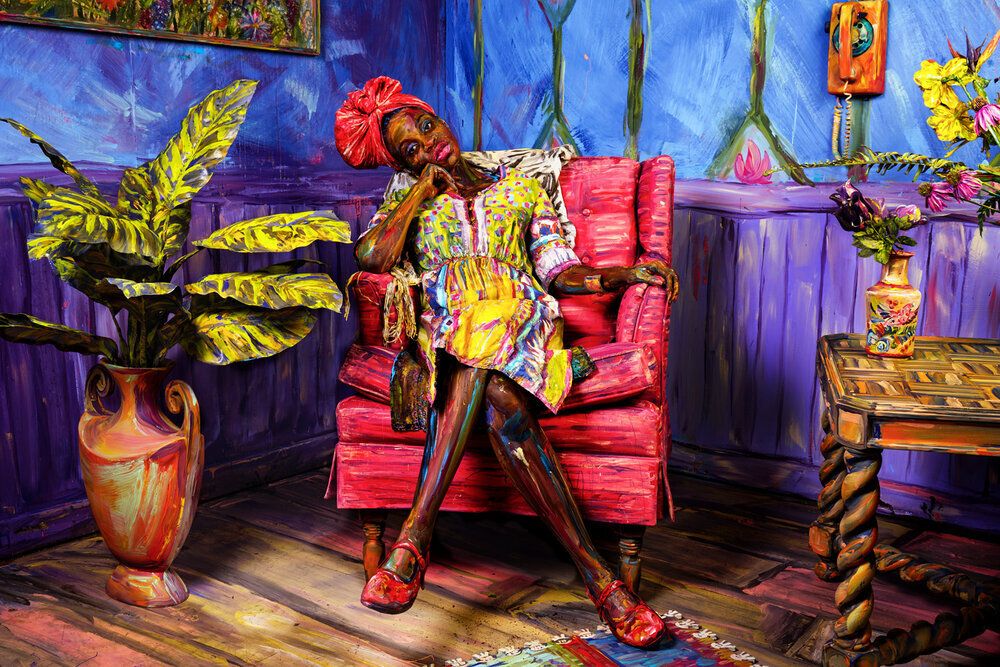 "I feel like there's this misinterpretation that for art to be valuable, it has to be very serious — there's something about art that people enjoy and can play with that takes away some of the value from it," Meade explains.

"Art is for humans, so why not make art that humans can interact with?"  
Having navigated traditional museums and galleries throughout her artistic career, Meade expresses how, as an artist, she can sometimes feel constrained by structural frameworks wherein art is for those with the most purchasing power. Art, she says, should be for everyone.
For this reason, Meade cites her exhibition Immersed in Wonderland as one of her most memorable projects. Being a city-funded commission, nothing in the exhibition was for sale, so Meade was able to create art freely for herself and for her audience, adjusting it here and there so that they could better enjoy the immersive wonderland. After noticing how many children were coming to the exhibition, she even added a tricycle, clothes and a miniature piano for the kids. "They deserve to have cool art, too!" she exclaims.
Never one to be traditional, Meade has recently been delving into the innovative realm of Non-Fungible Tokens, more commonly known as NFTs, which she believes will help celebrate artwork that does not fit the narrow mold of the establishment.

"Before NFTs, there wasn't really a way to share with collectors my video artwork in a format that they could actually own," says Meade as we discuss why the blockchain is revolutionizing how art is valued. "I'm really excited for NFT technology because it allows for this whole realm of my artwork to be opened up and presented in a way that it feels like it's meant to be."

However, like many artists, Meade does not want the aforementioned benefits of NFTs to come at the price of the planet. "Where's my personal responsibility as an artist who's making use of technologies that could be negatively impacting the environment and that do not align with my values? How do I still put my art out there in a way that is safe for the climate and that allows my art to be in a collectable format?"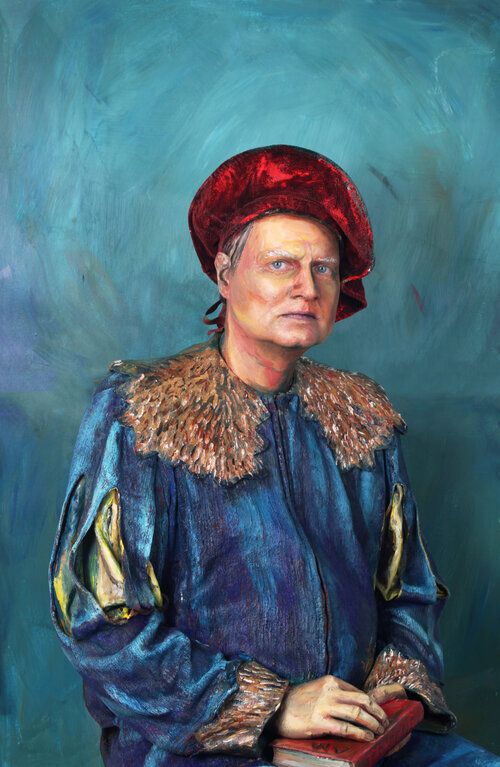 Despite the learning curve that comes with blockchain technology, Meade is committed to educating herself on the best sustainable practices in order to help make NFTs a tool that is as good for artists as it is for the earth. One of the ways she is doing this is by become verified by Conscious Crypto Creator, Arts Help's global movement to empower artists to take part in the new cultural economy to combat climate change.

Being human means many things — sometimes it's playful, sometimes it's serious, but it will always rely on having a healthy planet to call home. Regardless of what form her art takes, whether an interactive exhibition or an NFT, the work of Alexa Meade will continue to capture the colours of the human experience (and all of the fun that comes with it), all while respecting the earth on which we live.
---
See more of Alexa Meade's work here.
Learn more about sustainable NFTs and Conscious Crypto Creator here.