Some say that only in the direst of circumstances can we witness the true character of an individual. So far, humanity is not depicted in a favourable remark. Russia's invasion of Ukraine continues to provoke outrage and revulsion around the world and even though the West comes together to bring a stop to this war, how long will this unity last? Yet, when it comes to the attack on moral and humanitarian values the United Nations is not taking it lying down.
Due to Russia's countless aggressions on human rights, the United Nations held a general assembly to revoke Russia's seat from their leading human rights body. The motion passed with 93 members voting in favour of the diplomatic rebuke while 24 were against and 58 abstained.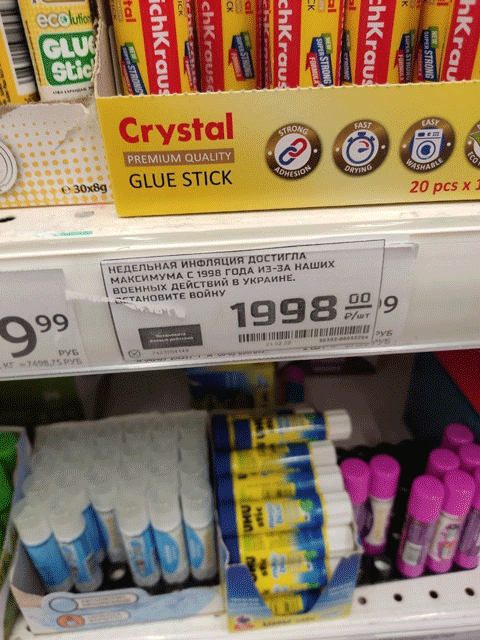 "Bucha and dozens of other Ukrainian cities and villages, where thousands of peaceful residents have been killed, tortured, raped, abducted and robbed by the Russian Army, serve as an example of how dramatically far the Russian Federation has gone from its initial declarations in the human rights domain," Ukrainian Ambassador Sergiy Kyslytsya declared before the vote. "That is why this case is unique and today's response is obvious and self-explanatory."
The atmosphere of Russian art also finds itself in an unstable and oppressive atmosphere. During a political performance, Russian artist Alexandra Skochilenko protested against Russia's invasion of Ukraine by replacing grocery price tags with news reports in a Perekrestok supermarket in the besieged Ukrainian port city of Mariupol. This small act that in a diplomatic country would be covered by the free speech laws, in this case, was not taken so lightly. After being reported to the police, Skochilenko faces up to 10 years in prison accused of spreading "fake news."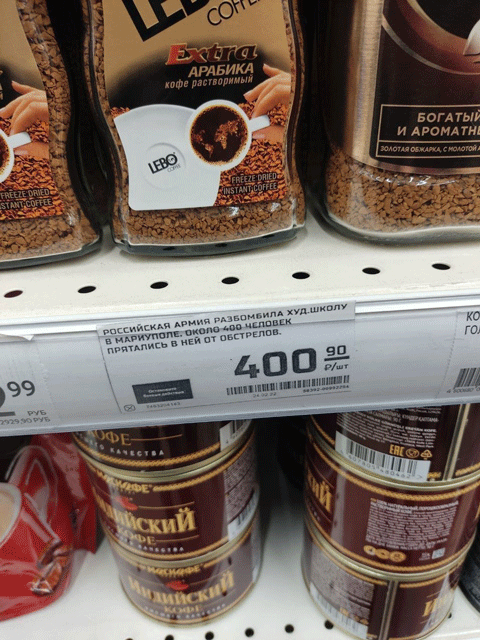 This performance appraised with imprisonment consisted in the replacement of shelf price labels with short news texts containing information regarding the Mariupol art school bombing. The case blew out of proportion as, according to a new article of the Criminal Code of the Russian Federation which went into effect on March 4, spreading fake news about the Russian military carries a sentence of up to 10 years in prison. The independent artist has been imposed a massive fine of 10,000 rubles ($121). Due to the lack of an official registered address, as the artist belongs to a small town in the northwestern city of Saint Petersburg, the local court has called her a "flight risk'' and Judge Yelena Leonova ruled that Skochilenko must be held in pre-trial detention until May 31.
"After all, there are still a lot of people who do not know (do not remember?) about what a miracle human life is, how beautiful and precious it is, and that violence is not a solution to problems," the artist wrote.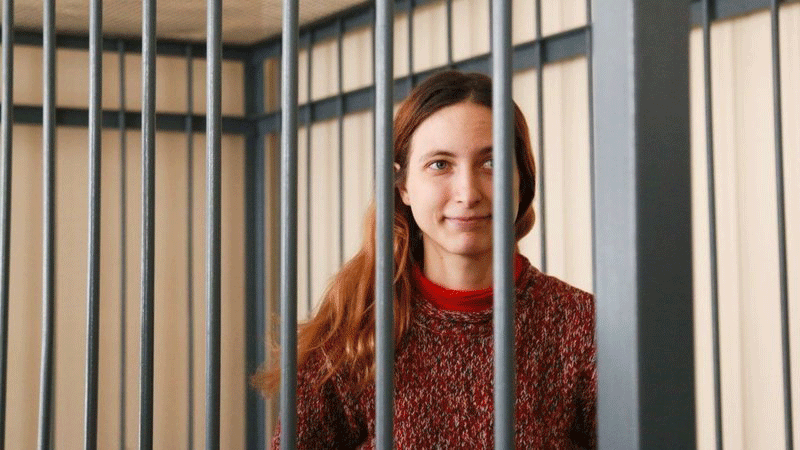 As most independent news sources are blocked in Russia, we can see the connections between the Russian government and censorship of artistic freedom and free speech laws. The artist used to work at one of these news sites in Saint Petersburg, PaperPaper, which only gave more ammunition for the Judge to rule against the artist and accuse Skochilenko of carrying out serious actions against public safety.
The future of the Skochilenko is unknown and even though many artists and activists around the world are giving their support, unfortunately, this is not an isolated act. Artistic freedom is constantly under attack globally due to political, religious and cultural differences, with multiple artists facing both incarceration and death.
Skochilenko's practice is a searing reminder of the bravery and commitment of these artists and free speech activists that stop at nothing for their beliefs, embodying the United Nations Sustainable Development Goal for Peace, Justice and Strong Institutions.
There is more than one imminent consequence of war and when looking at the events ensuing the artist's performance, we can only understand what happens when democracy is not the first agenda of a government.
You can lend your support by signing the petition here.