There is a growing awareness in architecture to incorporate sustainability in design to reduce negative effects of construction on the environment. Sustainably sourced architecture focuses on protecting existing ecosystems and biodiversity by reducing CO2 emissions, thereby mitigating harmful effects on our environment.
Kengo Kuma is both an architect and Professor of Architecture at the University of Tokyo, who uses Earth's natural resources and traditional Japanese characteristics as inspiration for his designs.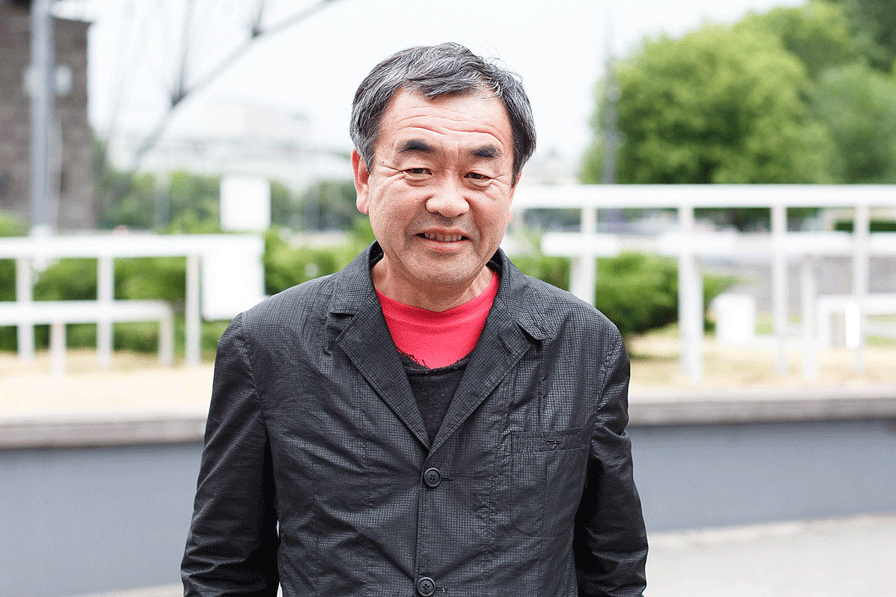 Born in Yokohama in the Kanagawa prefecture, Kengo Kuma is considered one of the most significant contemporary Japanese architects. In 2021, Kuma was named by Time Magazine as the world's most influential architect. Kuma's academic background includes graduating from the University of Tokyo for Architecture as well as two years spent at Columbia University as a visiting researcher. In 1987, he founded the Spatial Design Studio, now called Kengo Kuma & Associates.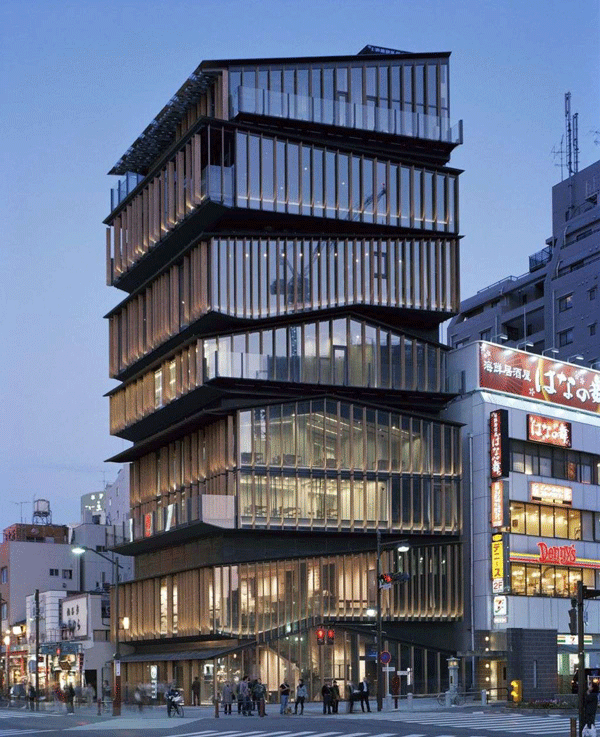 Kengo Kuma has designed over 58 projects, including cathedrals in France, celebrity homes such as Kim Kardashian's, and even 3D printed sunglasses using castor beans.
Kuma's work specializes in the use of wood as well as alternative materials such as stone, ceramics, bamboo, plastic and vinyl. Kuma focuses on "spatial immateriality" through sustainably sourced natural materials or glass. According to the Floornature website, examples of Kuma's sustainably sourced projects include: "The Plastic House (2002) and Asakusa Culture Tourist Information Center (2012), both in Tokyo, and the Fonds Régional D'art Contemporain (FRAC)."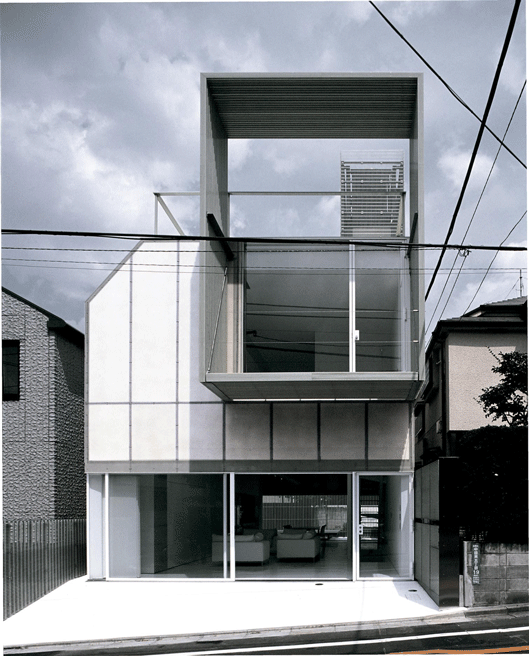 Kuma values the importance of keeping the Earth undisturbed by balancing naturally derived materials. In doing so, Kuma spotlights the United Nations Sustainable Development Goals for Sustainable Cities and Communities as well as Responsible Consumption and Production.
Most recently, Kuma has designed a museum exhibition in Denmark dedicated to Hans Christian Andersen, the Danish fairy tale author, with the goal of creating a fantasy world using gardens and underground exhibition spaces. The exhibition opened in June of 2021. According to dezeen, "The design was conceived as a journey between the real world and the fantasy world with the museum cylindrical, latticed timber forms connected by meandering, maze-line pathways lined with green hedges."
Kuma's philosophy, as expressed in a video by NOWNESS, is that we should remember we are biological creatures, living organisms, and reconnect with nature. At Tokorozawa, Kuma uses stone in ways it has not been used before and features the coarseness of the stone on the exterior as well as misalignment of line in the interior as an "antithesis of our current social system." Kuma's architecture transcends the big city model, and he sees the future of architecture as one that is closer to nature.  
---
To learn more about sustainable architecture in Japan check out Green Building Japan, a website that promotes sustainable development, supporting over 70 corporate and 150 individual members in Japan.