The year 2021 seemed to be one of the most important years for human rights, as the lives of not only women, but also members of the LGBTQ+ community were given widespread recognition in the media.
However, recognizing queer individuals one month out of the year is not enough, as many in the LGBTQ+ community are still struggling in their daily lives with how to look, how to act, not standing out or sticking to a stereotype. Being different is still barely welcome in the 21st century —it is tolerated.
Though it is common knowledge that Gender Equality, Good Health and Well-Being, and Reduced Inequalities, three of the seventeen United Nations Sustainable Development Goals, are essential for building a better future for everyone, prejudice and violence against women and gender non-conforming people still persists.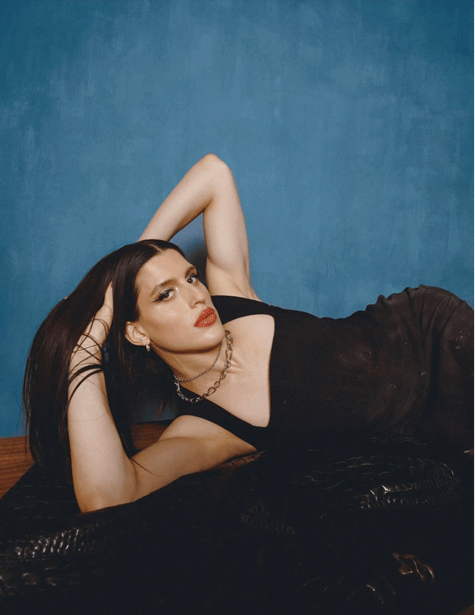 Venezuelan singer and producer Arca (who uses it/its pronouns as a musician and she/her pronouns personally) made it a mission to raise awareness for this issue through the power of music and video. Also known as Alejandra Ghersi, Arca started its musical career in 2013, producing music with a techno, almost alien vibe. Since then it has produced eight studio albums and composed for stars like Kanye West and FKA Twigs.
Its focus and style switched in 2020, when they released their album KiCk i. The album, which marks a transition into the pop sound and features stars like Rosalía and Sia, is the first in a series. Arca gained heightened attention throughout lockdown with its live streams in early 2020.
More recently, it produced forty-four new songs in 2021 four more albums since KiCk i. In the album series KiCk i to kiCK iiiii, Arca combines Reggaeton and Latin sounds with techno, creating something new and unlike any of its earlier music.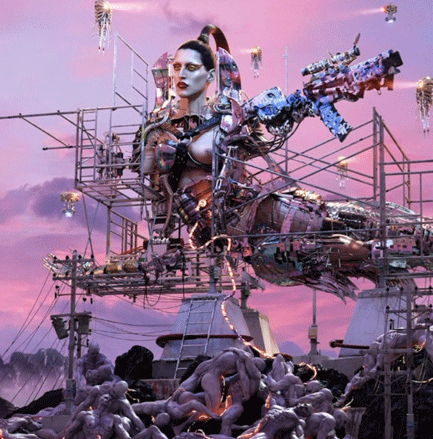 Arca's music videos are not just provocative — they are embossed by themes of renewal, expansion and transformation. The main focus is to cast doubt on the supposedly immovable boundaries of genre and gender with its own work, fueled by its own body image. Arca identifies itself as a "woman with a non-binary mindset."
This mindset is omnipresent within its music and productions. Many of Arca's videos show itself connected to engines on an operation table surrounded by robotics. In these videos, technology makes anything possible, but it can also destroy. Arca's music videos praise renewal and the human body of any kind, using unique and engaging visual effects.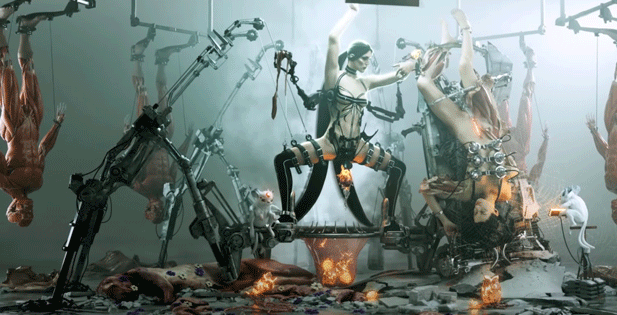 Even though some of the tunes in the Kick series suggest a happy ending, the final albums reveal a darker side than the first two. Birth pangs, amputations and doctors' cutlery are the main impressions in Arca's sound and visual language in the final Kick albums, and recur throughout the series.
The intense and provocative sceneries could best be explained by fellow artist Lyra Pramuk.
"Our society hates femininity," she writes in a tweet. "It punishes all people who want to express their own femininity. That is the nature of the patriarchal world we live in."
Arca is passionately combating inequality using her passion, provoking viewers with her appearance and videos to make a change for a more open minded future where everyone can be however or whoever they want.
See more of Arca's work here.