The art world is a very fickle market to embark on and it is a tricky industry to tackle. As a professional artist who is at the beginning of their career, it can be difficult to crack into this market on your own. Most people who pursue art as a career are unlikely to become a success. As stated in an article in Artworkarchive, "Like being lost in the jungle with a water-soaked map, an art career can be hard to navigate." Art competitions, fairs and residencies are an oasis for upcoming artists and have the potential to catapult their success.
Being an artist is a calling and a passion, whereby one feels duty-bound to express themselves. Artists feel the pressure to constantly come up with innovative ideas and concepts, as well as finding new ways to outperform themselves after every show. However, in the pursuit of passion, there are constraints that hinder their creativity and the lack of money is the biggest hindrance to the creativity of an artist. In addition to that, should an artist be motivated enough to complete their work, they need the backing of a reputable and established organization to throw their weight behind them. This will ensure that their work is seen by the relevant people who will not only buy their creations, but will also appreciate the masterpieces that they poured their souls into.
As stated in an article on the Agora Gallery's website, "Art competitions are an excellent opportunity to grow as an artist and develop your art career. They can benefit you in a number of different ways—exposure, exhibitions and even self-confidence". Furthermore, they generate buzz, and in the age of social media, the right media attention can make an artist a worldwide success.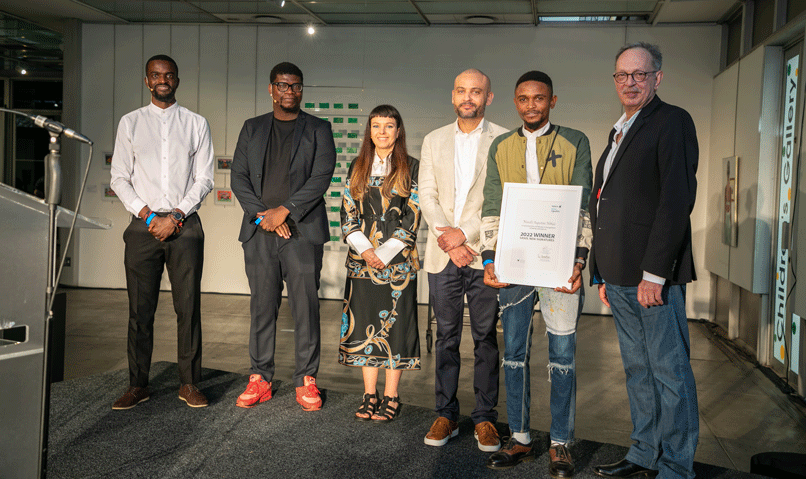 In the South African context, there is no other award for upcoming artists that is more coveted than the Sasol signature awards. The "Sasol New Signatures is one of South Africa's most prestigious art prizes for young emerging artists, and also one of the longest-running art competitions of its kind." The aim of this competition is to find an artist who stands out from their artistic counterparts with the intention of launching their career, not just locally but internationally also. What makes this award so incredible is that it "has always been closely aligned with various university art conservatories, giving students and staff an opportunity to showcase and benchmark their work." This competition forms an integral part of the art space, and the collaboration with various art institutions aligns with the United Nations Sustainable Development Goal of Quality Education.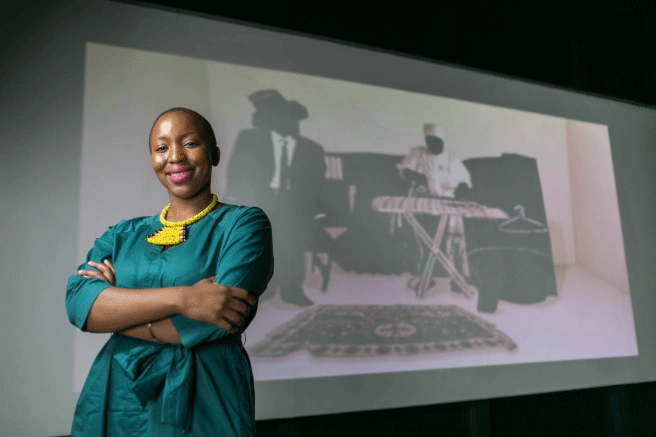 This competition was established in the late 1960s by the Association of Arts Pretoria, and it began initially as a provincial event. Since then, it has grown in leaps and bounds. Since 2011, the overall winner of the competition has had an opportunity to hold a solo exhibition at the Pretoria Art Museum the following year. The first recipient was Mohau Modisakeng, whose solo was held in 2012. This growth illustrates the enormously undeniable talent that rests within the South African borders.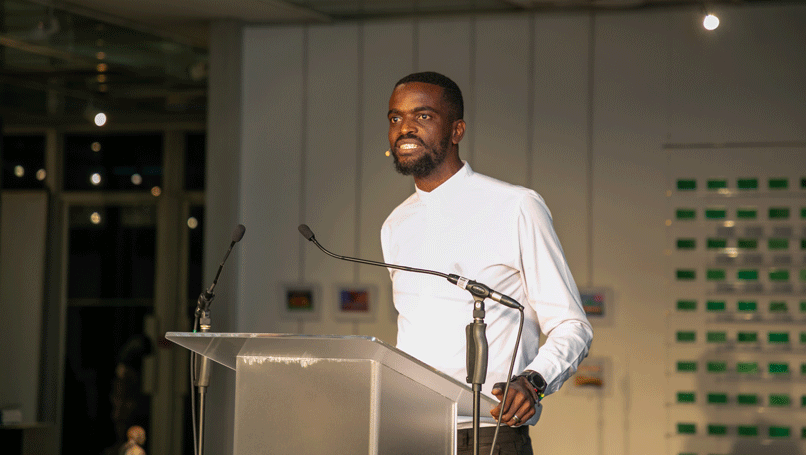 Sasol has been the proud sponsor of this competition for the past 32 years. The sponsorship from such an enormous company has ensured that this competition is able to expand as well as offer the winner a sizable cash prize. This life-changing prize awards the artists the freedom and luxury to discover their unique signature artistic style. As stated by Elton Fortuin, Sasol Vice President, "For emerging artists, the challenge remains the same: breaking into a very competitive, ever-evolving field. Sasol is honored to play a role in providing opportunities for emerging artists to showcase their work." Every artist has a unique story to tell and with such vast mediums to choose from, it is challenging for an emerging artist to find one that is most suitable for them to convey their message. The ultimate enjoyment in an artist's career is when they find their own distinctive niche.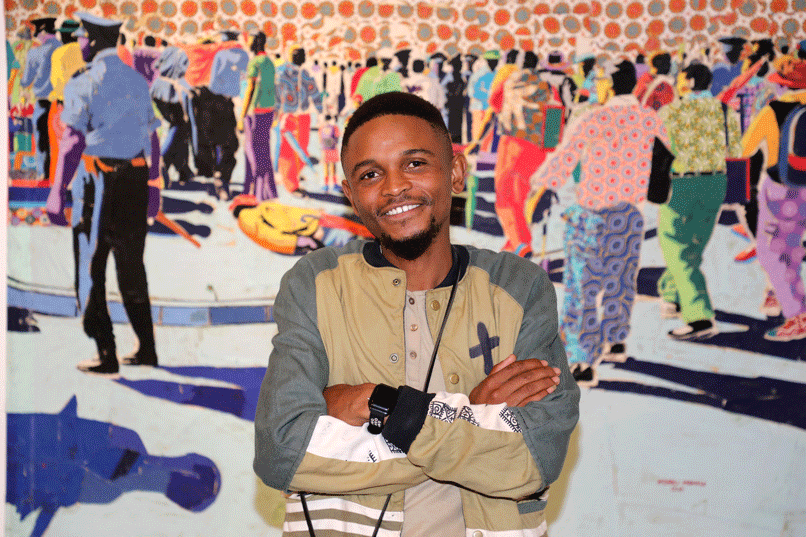 It can be difficult for emerging artists to secure places to exhibit their work. As a result, Sasol's monetary investment in emerging artists along with the ethos of this competition falls in line with the United Nations Sustainable Development Goal of Decent Work and Economic Growth.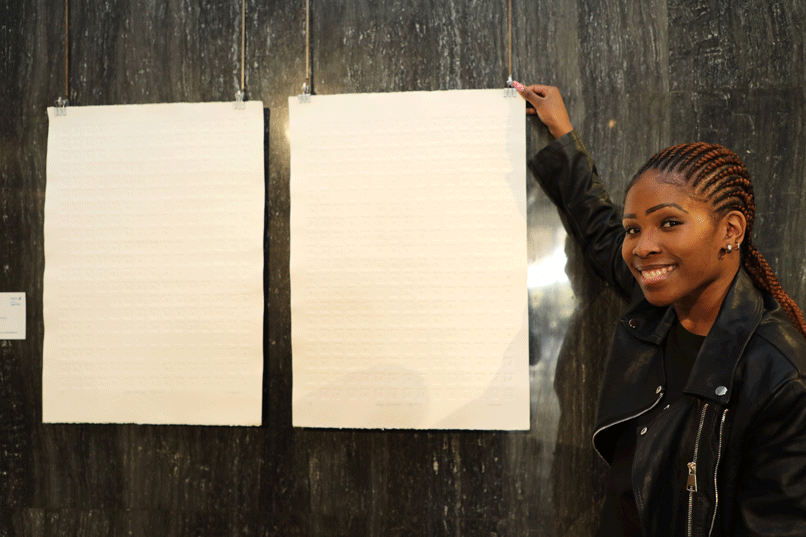 Mondli Mbhele from Durban, KwaZulu-Natal was announced as the winner of the 2022 Sasol New Signatures Art Competition. Mbhele walked away with a cash prize and an opportunity to have a solo exhibition at the Pretoria Art Museum in 2023. His artwork celebrates his Zulu heritage, and the country's convoluted historical background and serves as an homage to the people who contributed to the freedom that our country enjoys today. His spectacularly constructed, thought-provoking artwork stood out head and shoulders above the rest. In an interview, he stated that "this artwork was inspired by Sharpeville's 21 March 1960 Anti-pass law event and the 2020 COVID-19 events/laws regarding vaccination cards and face masks."
Such awards allow emerging artists to fully grapple with the social complexities that plague us.
Throughout history, the artworks of defiant young artists have challenged those in power and their illustrations have been attached to social movements. In closing, young artist's artwork creates discussions about uncomfortable truths and they need to be nurtured in order to create; therefore, investing in them is in the best interest of the public.