Wendy Red Star is a female Indigenous artist raised on the Apsáalooke (Crow) reservation in Montana. She lives and works in Portland and is represented by Sargent's Daughters. She has exhibited her work in the so-called United States and abroad and has a BFA from Montana State University, Bozeman and an MFA in sculpture from the University of California in Los Angeles.
As per Public Arts Fund, she "reshapes dominant narratives by casting light on the complex histories" of Indigenous peoples in the United States through a feminist Indigenous perspective.
Her first public art exhibition Travels Pretty, on view from August 10 to November 20, features 12 artworks presented on 300 JCDecaux bus shelters in New York City, Chicago and Boston.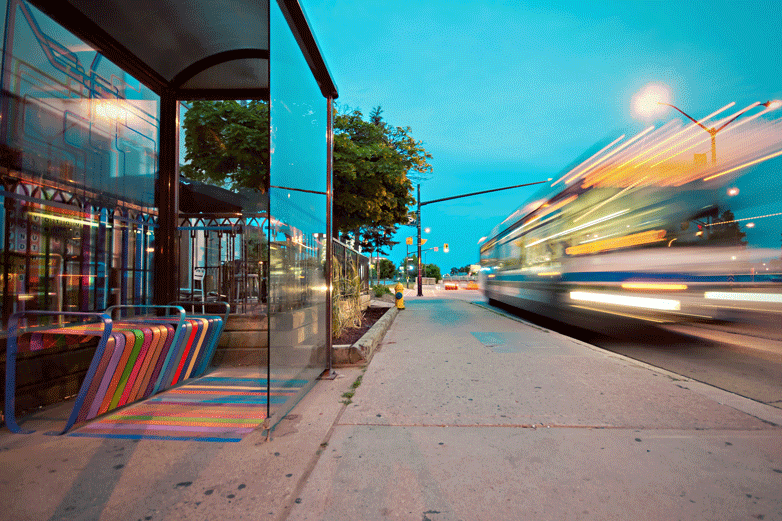 Travels Pretty represents Indigenous peoples traveling in style and is curated by Public Art Fund Associate Curator Katerina Stathopoulou. In her exhibition, Red Star explores and is in dialogue with "parfleches, vibrantly painted rawhide bags made by certain nomadic tribes of the North American Great Plains."
These utilitarian cases, traditionally made by women, were used by tribes such as the Apsáalooke during trade to transport and store personal possessions and food. They were a vessel for creativity and self-expression.
Red Star links these buses used to transport people with these suitcases used to transport goods, highlighting a metaphor for travel and mobility. Traditionally, parfleches were strapped on dogs and horses to travel around the United States.
Red Star searched through the American Museum of Natural History, the Brooklyn Museum, the National Museum of the American Indian, the Field Museum and the Peabody Museum of Archeology and Ethnology's collections of Apsáalooke cultural material. She researched the making of parfleches and the lore and brilliantly reinterpreted the designs.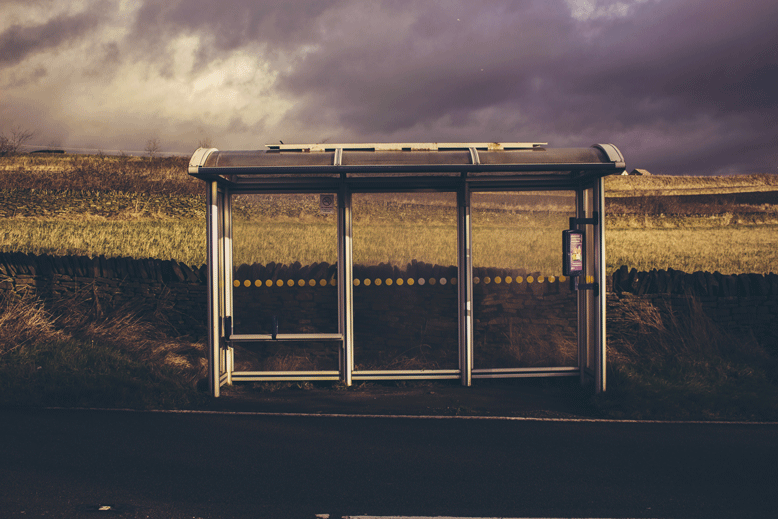 Each work holds handwritten texts around the parfleches with phrases that refer to different aspects like their history, usage, design descriptions, their making and the pigments' origin. That includes "handed down from one generation to the next", "meat bag", "candy cane stripe", "mother taught daughter", and "pounded fine berries", respectively.
Each background colour for each bus shelter artwork complements the parfleche's colours and leads the eye to explore the surrounding text. That colour is either replicating one already in the parfleche or exploring a different tone of it.
The text seems to be in constant motion as are the buses and people surrounding it. There is also always one element of the parfleche in white, against bright, bold colours, making for a stunning, eye-grabbing contrast.
The parfleches themselves are large, simple geometric shapes divided in seemingly symmetrical sections. They're aesthetically pleasing and at slight angles, which gives them a dynamic feel.
This exhibition celebrates the thousands of uncredited women who created them. Red Star named "each of the 12 paintings after women from the Apsáalooke tribe," having found their names "in the 1885 Crow Census." She brought these parfleches outside of museums, where many are on display, and repurposed them for streets in cities in large compositions.
This exhibition ties into the United Nations' ninth goal, Industry, Innovation, and Infrastructure, their tenth goal, Reduced Inequalities, their fifteenth goal, Life on Land, and their sixteenth goal, Peace, Justice, and Strong Institutions.
While this exhibition doesn't lead to Indigenous reclamation of land nor to rewriting their traumatic histories, it is symbolic. It reimagines existing infrastructure, i.e., bus shelters, into art. It also amplifies female Indigenous voices through a feminist lens, a group who has historically been marginalized and mistreated.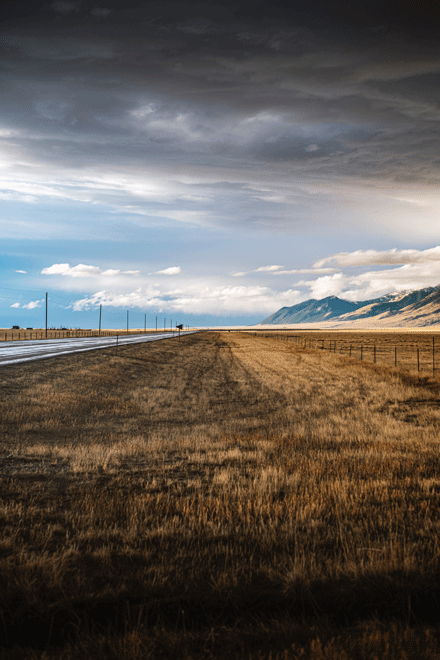 The Apsáalooke are also native to North American soil, preceding all settlers' history with the land. They have a sacred relationship to it. No single Indigenous artist or artwork may lead to restored peace and justice as systemic changes need to also be made within colonial institutions in power, such as the government.
However, these bright coloured acrylic paintings help share authentic Indigenous history and generational stories with various folks commuting in these metropolitan areas, every day. That in itself is a statement and that reclamation of space, even if merely on bus shelters for now. It's a start and first step towards bigger systemic changes regarding Indigenous peoples' rights and national and global climate action both within and outside the art world.
---
To follow Red Star's current and upcoming works, check out her website. Follow her news, read more about her, contact her or follow her on Instagram.
For more information on the Public Arts Fund and to follow them on social media, check out their website. Read more about them, check out their current and upcoming exhibitions, their public programs, videos, or support them such as by donating, becoming a member or participating in their silent auctions.
Public Art Fund Living Land Acknowledgment:
Public Art Fund offers gratitude to the Lenape, original people of the land on which we are now based. We acknowledge the genocide and forced removal of the Lenape nations from Lenapehoking, their homeland. We honor the many First Nations peoples who continue to live and work in the New York, Chicago, Boston regions today.
The Lenape people today are members of the following nations: Delaware Nation, Anadarko, Oklahoma; Delaware Tribe of Indians, Bartlesville, Oklahoma; Mohican Nation Stockbridge–Munsee Band , Bowler, Wisconsin; Munsee-Delaware Nation, Canadian reserve near St. Thomas, Ontario; Moravian of the Thames First Nation, Canadian reserve near Chatham-Kent. We thank The Lenape Center of New York for their guidance in developing this living land acknowledgement.