In celebration of Earth Day, Arts Help Chief Operations Officer Adiam Gafoo joined Conscious Crypto Creator Creative Director Sutu at Coachella's Global Inheritance POSTed Studio to discuss how technology has shaped society, the economy, and the environment and how the role conscious crypto creator movement is playing in the new cultural economy.

Global Inheritance is a registered nonprofit and CCC-certified organization led by visionary founder Eric Ritz. As Coachella's official sustainability partner, Global Inheritance has been producing interactive art programming as well as curating the festival's only speaker stage for over 19 years.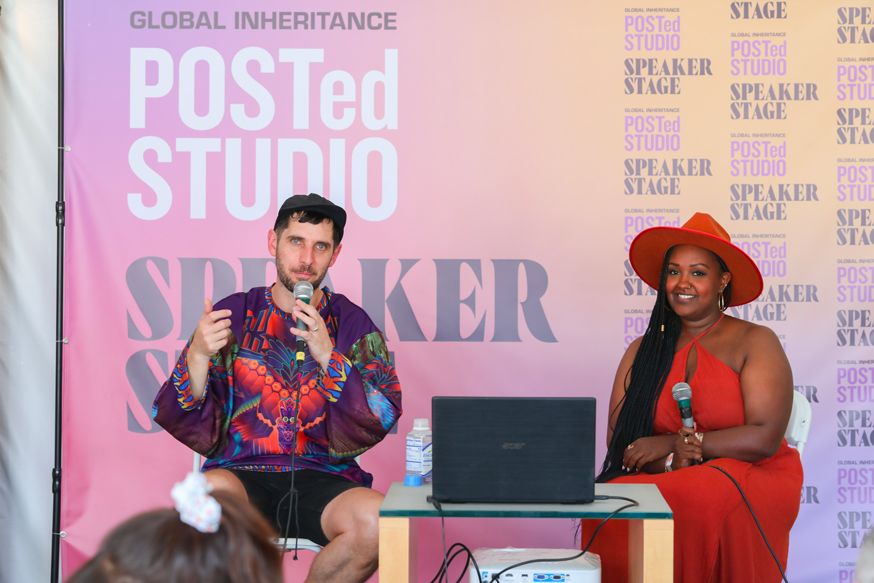 This year, speakers at the POSTed Studio included Maggie Baird, mother to Billie Eilish and founder of Support And Feed, Anjali Tripathi, astrophysicist and Harvard scholar, Steven Mietz, superintendent of Redwood National and State Parks, Nic Adler, host of ALD Family Podcast, and Sophia Kianni, UN Advisor and founder of Climate Cardinals, with topics ranging from plant-based meals to language in climate action.
Among the influential speakers who took the stage was Sutu, a pioneer in emerging technologies and clean NFTs, who spoke about the environmental impacts of the blockchain and Conscious Crypto Creators' role in building a sustainable crypto industry.
Conscious Crypto Creator is a global movement developed by Arts Help to empower, embolden, and educate creatives to use their art in the fight for transparency and sustainable crypto-validation practices.
To learn more about Conscious Crypto Creator and join the movement visit www.artshelp.net/ccc.