As part of a wide array of artists attacking the problem of global waste, design collective Space Available has a variety of projects on display at the National Design Centre Singapore as part of their new exhibition "The Waste Refinery". This project directly correlates to the United Nations Sustainable Development Goals, specifically Responsible Consumption and Production, Climate Action, and Life Below Water.

Space Available's Radical Plastics project is a multidisciplinary and multimedia initiative bringing together artists and innovators to recycle plastic waste. Each design object in the series is fashioned from recycled plastic, encouraging consumers to be more cognizant of their trash and more creative in what they choose to do with it.

One of the first works created for this project was the Radical Living Structure in collaboration with the Indonesian architectural firm Sidarta and Sandjaja. The piece is a modular, self-sustaining, mobile living space designed for nomadic life, given that it can be moved without leaving an imprint on the land. The structure itself is made from recycled plastic and other bio-based material, creating an object that is both sustainable in its form as well as its function.

The Radical Plastics project also includes collaborations with other artists. One such piece is the chair created in partnership with Peggy Gou, the first official release from the project. Using 20 kilograms of plastic litter found in landfills and waterways in Indonesia, Gou created a unique plastic chair with a marbled pattern. A rectangular compartment under the seat is designed to store records, a nod to Gou's work as a Berlin-based DJ. The design uses the waste from the process of creating the forms of the chair to create the welding rods that hold it together. Forgoing the need for glue or nails makes the chair zero-waste.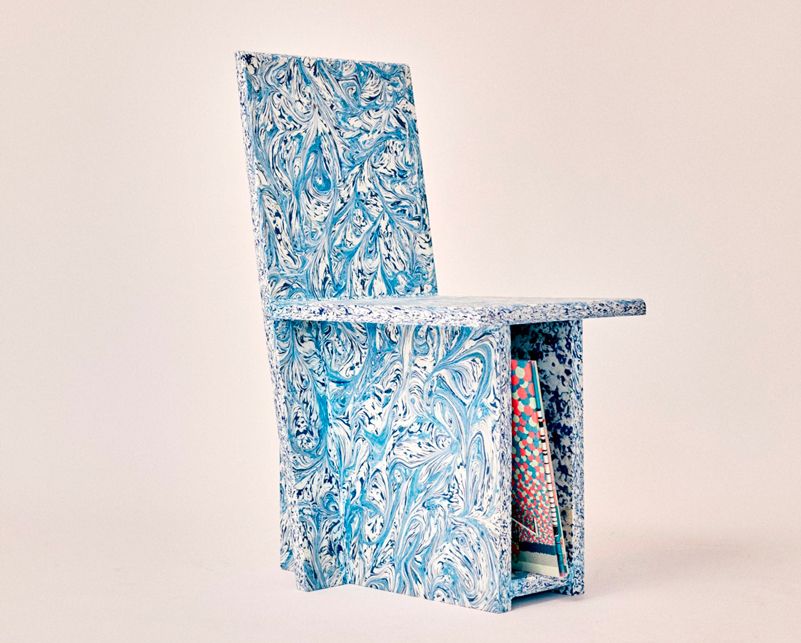 Another collaboration is Alex Olson's work with the design collective. The collection uses waste plastic to create woven hats and water bottles. "Using waste plastic not only helps to clean oceans and landfills but also creates further awareness of the issues we are facing in today's world," the statement reads. Space Available's goal is to plant 10,000 trees in the Sumatran rainforest and invest their resources into frontline initiatives, beginning with donating 20% of the collection's profits to the Sumatran Orangutan Society.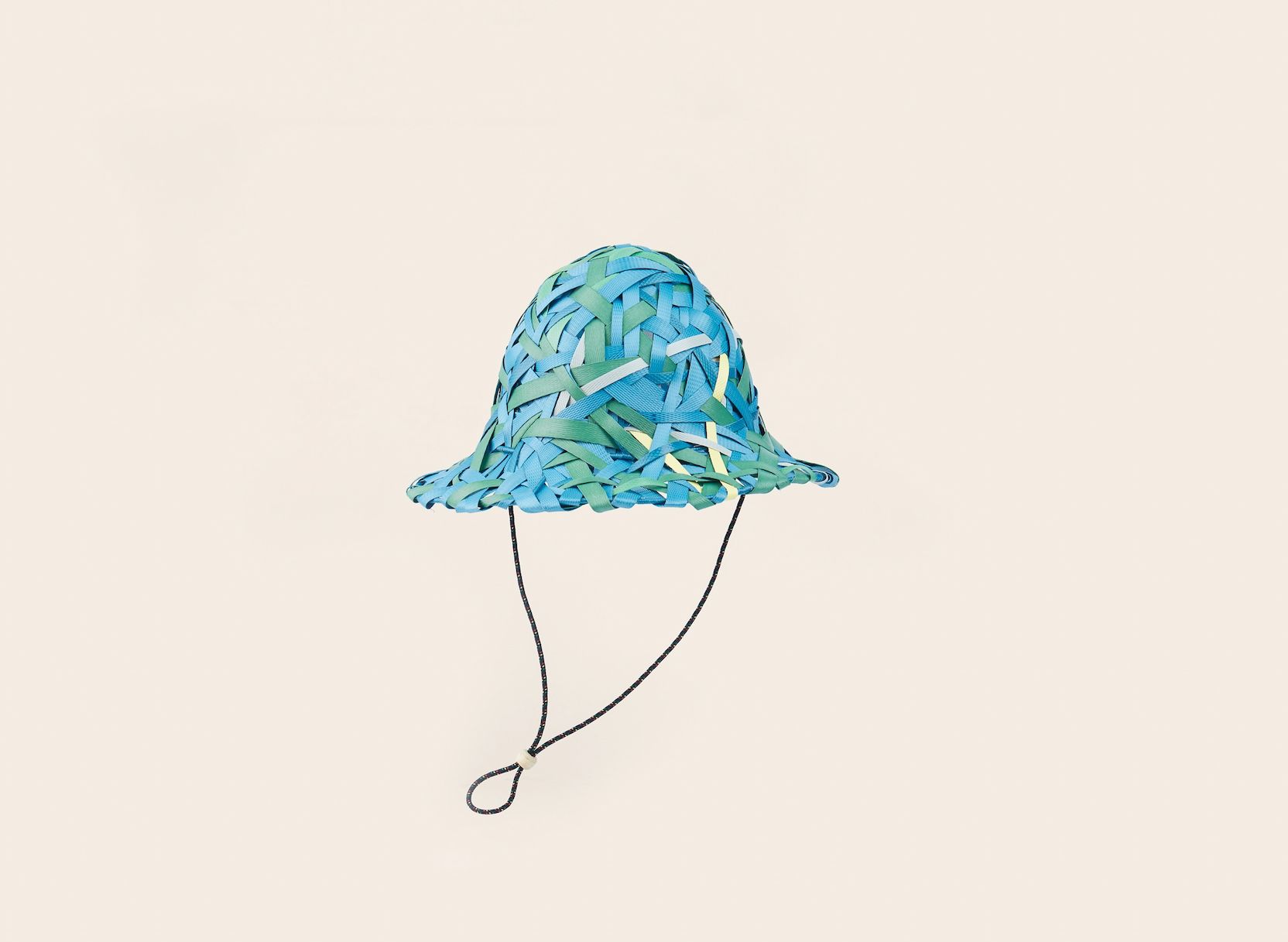 Finally, the Radical Plastics project also includes two chairs woven by Nano Uhero. The Artisan
Chair and the Meditation Chair are both created from post-industrial recycled plastic hand-woven over a rattan frame. The chairs vary in shape and pattern, as each is hand-made by the master weaver.
Space Available was established in 2020, dedicated to circular design that supports sustainable living. "As specialists in circular design solutions we create spaces, concepts, products and experiences based upon the regenerative principles of nature. Our holistic approach involves bio innovation, radical recycling of waste, upcycling, future craft and digital communications for the new world," the Space Available website reads.
"Our ethos is built on Education, Conversation and Collaboration; understanding that to solve complex problems we must collectively unite to learn, unlearn and share skills; creating meaningful work for people and the planet."
The Radical Plastics initiative also includes different opportunities to learn about plastic waste along with a variety of talks about the significance of environmental design.
---
Learn how to make recycled plastic chairs here.
Learn how to weave with plastic here.
Learn how to make an upcycled shirt here.