Western colonial settlers envisioned uninhabited landscapes that could be readily exploited in the New World, only to encounter densely textured topographies populated by communities of Indigenous People. The repression and eradication of Indigenous People is one of many hallmarks of the colonial endeavour and Western cultural hegemony. Western colonial powers have predicated national sovereignty on stolen land, neglecting to consider the original inhabitants—the forgotten Indigenous bodies and cultural worlds on which it was built.
Exhibited at the Pintô International, Our Islands/Their People: Becoming Archipelago draws on complex analogues of settler colonialism in the Philippines and countries situated in the Americas and the Caribbean. The exhibition features artists Shiraz Bayjoo, Maia Cruz Palileo, Nicholas Galanin, Caroline Garcia, Alejandro Garcia Contreras, Cannupa Hanska Luger, Ulrik Lopez, Leeroy New, Sara Jimenez, Miguel Angel Payano Jr. and Eric Zamuco, all of whom artistically traverse postcolonial landscapes to explore the multiplicities of contemporary indigenous identity, history and mythology in the transnational era.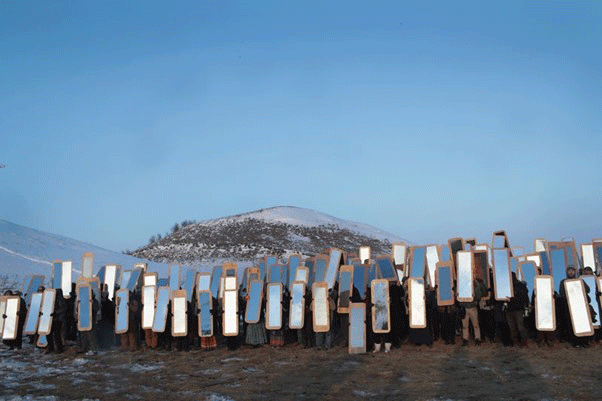 Quite like photographs, archives are perceived to be truthful; the final body of evidence validating existence. Archives are enmeshed with the dehumanizing practices and histories of Western imperialism, colonialism, slavery and ethnic genocides, making it both a physical and ideological receptacle of information. Archival images taken during this period had specific intentions to catalogue and categorize Indigenous bodies as "Other" and to justify narratives of Othering. The archive is violent, an exclusionary translation of memory, for the power and signature of the archivist remains—dictating which bodies, histories, cultures and forms of knowledge are worthy of being documented and hence, remembered. The archive is therefore not a site of departure but emergence, its visual and oral collections radically serving the future.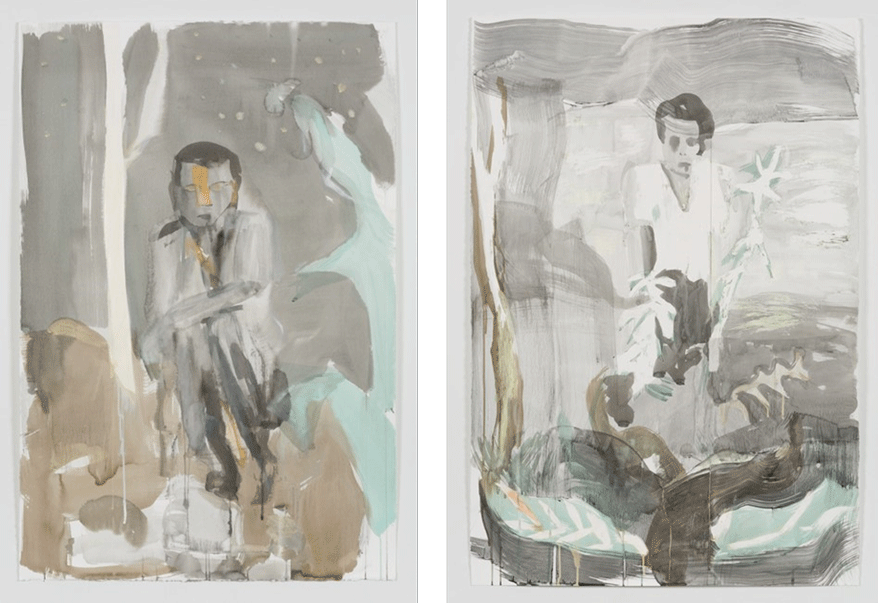 Shiraz Bayjoo and Maia Cruz Palileo humanize and decolonize archival photographic images by subverting its former colonial purpose to instead memorialize silenced Indigenous stories and disturbed ancestral milieus. "It is important that we don't enter into the replication of violence or its visual repetition, but we also don't want to deny what has taken place. It is important not to thin our understanding of the depths of subjugation, and how people were forced to exist in a very specific way at odds with their traditional ways of life," says Shiraz Bayjoo when speaking about the re-representation of colonial archives in an interview with Artskop.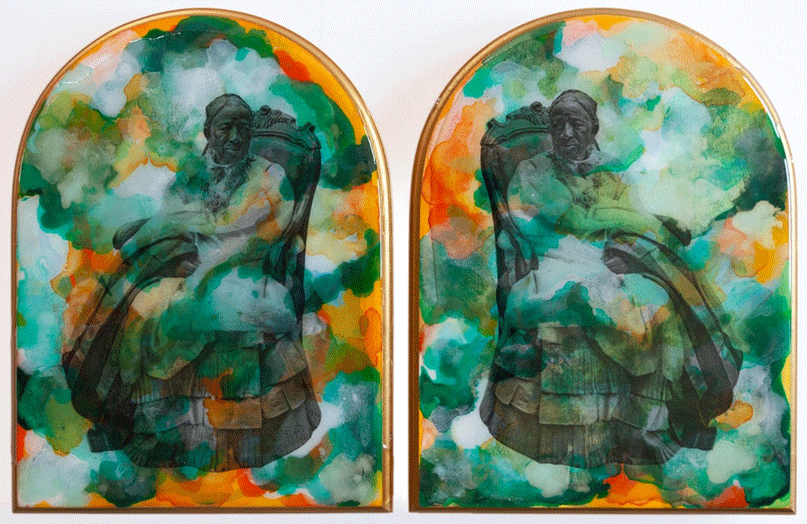 The narratives of Western literature simultaneously created and erased the Indigenous human subject through internalized and fictionalized tropes and misrepresentations. Juxtaposing Tlingit and European traditions, Nicholas Galanin considers the politics of cultural representation and homogenization in What Have We Become? Land and Its People (2017), a carved face in a 19th century anthropological book and Ism No.1 (2013), a digital photographic print of the Mount Sinai icon of Christ covered by a replica of a Tlingit shaman's mask. The materiality of the works deconstruct what has been constructed, hereby destabilizing foreign Western perspectives on Indigenous culture, as well as lamenting on Indigenous spirituality and knowledge formerly subjected to demonization and mainstream appropriation in the present.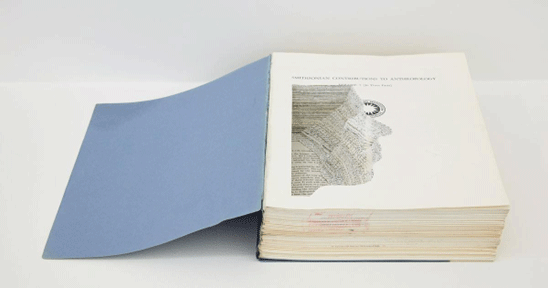 In Eazel, Galanin explains his use of Eurocentric religious iconography, stating that "during colonization and settlement, Christian missionaries functioned as a wedge used to split apart Indigenous communities. They forcibly replaced Indigenous creation stories, knowledge and connection of spirituality in bodily experience with stories of suffering, as the deserved result of evil ways of non-Christian living. Missionaries and residential schools violently attempted to destroy [the] culture, language and spiritual connection of Indigenous people to the land. The shaman's mask over the crucified Christ can be read as theft of Indigenous culture and experience by a non-Indigenous community."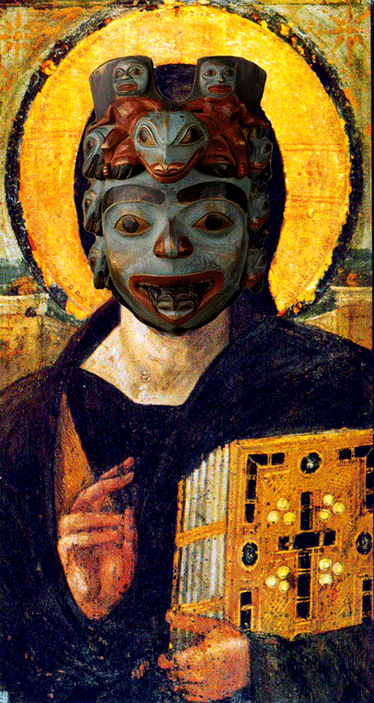 Colonial and even contemporary understandings of indigenousness pivot on geographic emplacement, whereby historical place-based existence alone defines what constitutes being native. The specificities of migration often privilege the postcolonial, non-indigenous and diasporic subject while scantly regarding the depth of ontological relations to the land held by Indigenous folk, which undermine Indigenous claims of original locus belonging. A photographic performance series titled The Good Neighbour (2019) by Caroline Garcia contemplates experiences of Otherness that ascribe foreignity to Indigenous People on their own homeland. Becoming "Other" emerges through the racialized forces of alienation and accentuation which function to unsettle predominantly White conservative spaces.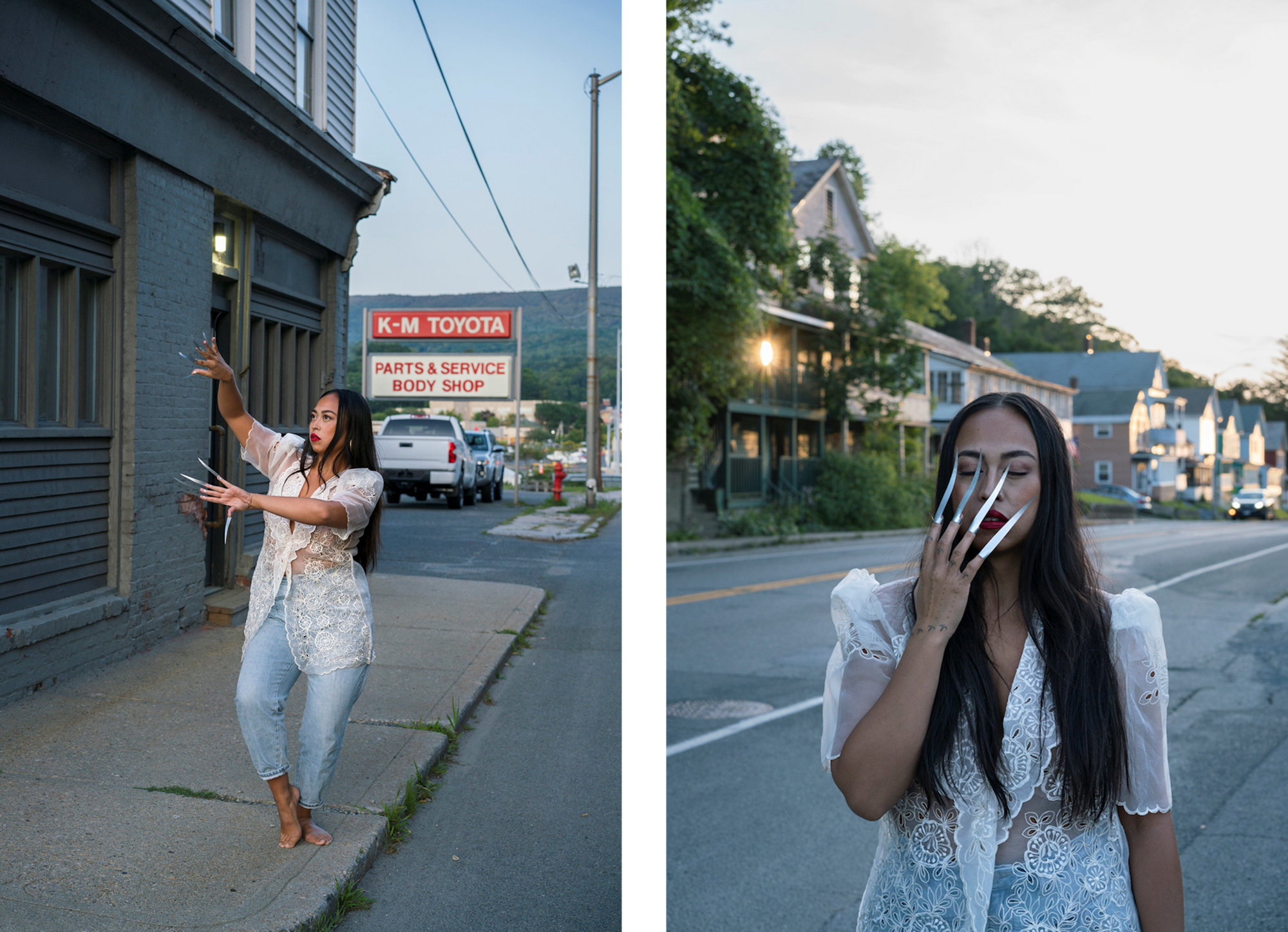 The exhibition reflects the United Nations Sustainable Development Goals of Partnerships for the Goals and Peace, Justice and Strong Institutions through its embodiment of Indigenous survivance that actively resists dominance and victimry, while reclaiming Indigenous identities and reviving Indigenous culture.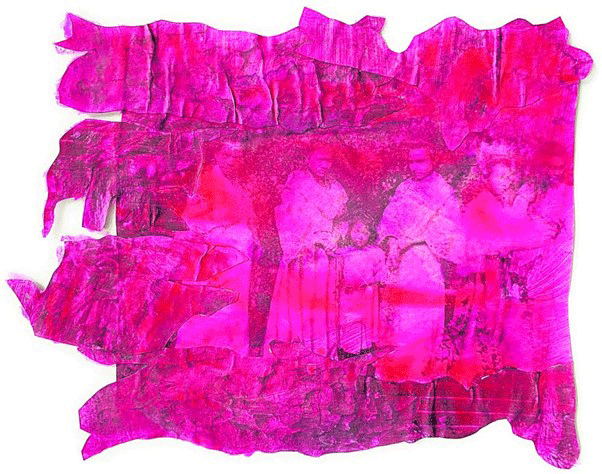 Our Islands/Their People: Becoming Archipelago nurtures a dialogue about the largely overlooked parallels of colonial inhumanism experienced by settler colonies. Artists navigate indigeneity, displacement and the struggles of cultural globalization and assimilation in post-colonial and neo-colonial spatialities. The exhibition probes the vestiges of cultural violence and the histories of human capacities for cruelty through art that transcends Indigenous trauma and embraces Indigenous heritage.
---
Find out more about the Our Islands/Their People: Becoming Archipelago exhibition here.