The Venice Biennale, the oldest and one of the most prominent exhibitions of art in existence today, is now in its 59th edition. Running since 1895, the Venice Biennale has long been heralded by many to be "the Olympics of art."
American sculptor Simone Leigh was selected to represent the United States at this year's Biennale, with Sonia Boyce representing the United Kingdom. Most notably, both are the first Black women to represent their respective nations. They did not disappoint as they took home a historic win, the Golden Lion Award, the highest achievement awarded to an artist at the Biennale. Leigh received the Golden Lion for Best Participation, with Boyce accepting said award for Best National Participation.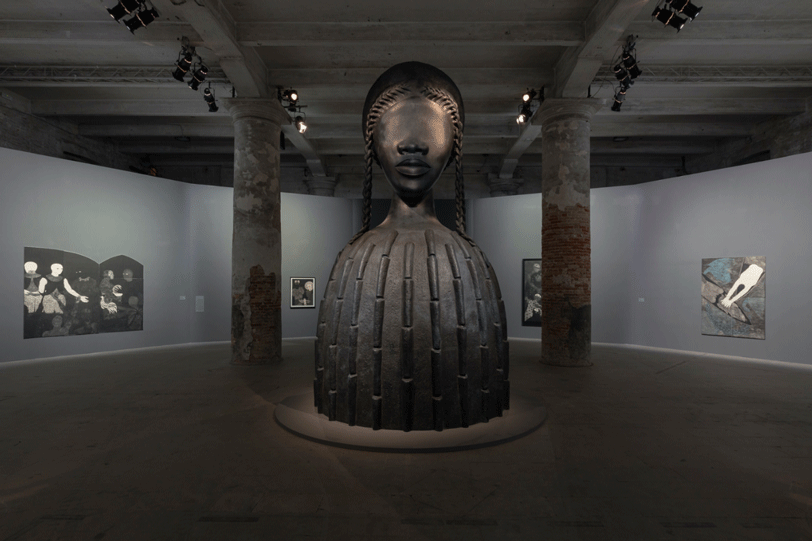 Simone Leigh, best known for her work in representing Black women and the identity politics that come with doing so, presented Simone Leigh: Sovereignty, as commissioned by the Institute of Contemporary Art in Boston. Alongside Leigh, Sonia Boyce exhibited her Feeling Her Way exhibition, an insightful collaborative effort incorporating collage, video, music and sculpture.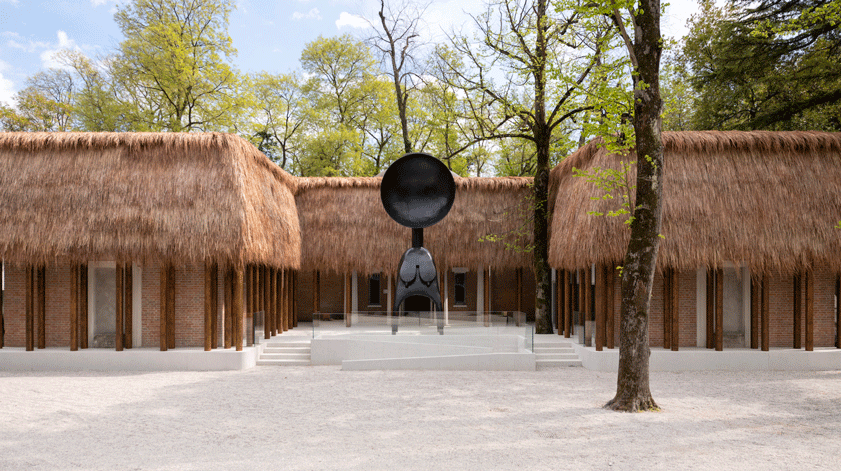 Exhibited at the United States Pavilion, Simone Leigh: Sovereignty, features a significantly grandiose sculpture of what looks to be the Black female body. Or as Leigh explains it, "Black femme subjectivity." In Sovereignty, Leigh examines constructed images of the Black female body in the context of the African diaspora. Remnants of Leigh's past work, as well as her own historical subjectivity as a female artist of colour, inform this work. The large, rising head of the woman, juxtaposed with the plexiglass below, emphasizes the presence of not only Black competence but Black creativity. Historical narratives, African artistic traditions, and material culture combine beautifully to create a dynamically bespoke piece of art.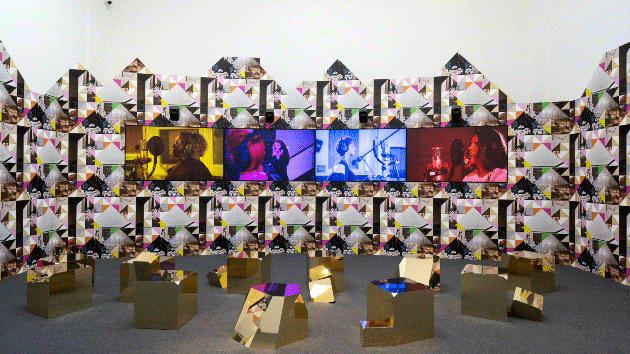 Sonia Boyce's winning Feeling Her Way exhibition is a multimedia exhibition consisting of video, sound, collage, as well as sculpture. Exploratory and emotional in nature, it first and foremost features a video of five women singing "I am Queen" on a loop, in the centre of the exhibition. This is politically significant in that not only does it exclusively feature women, but the musicians are all Black women as well. An expansive collage of exclusively triangle shapes cover the wall. Golden cube-like sculptures take up a majority of the floor space. The video "I am Queen" can be seen playing from a panelled monitor, as well as on other monitors throughout the exhibition.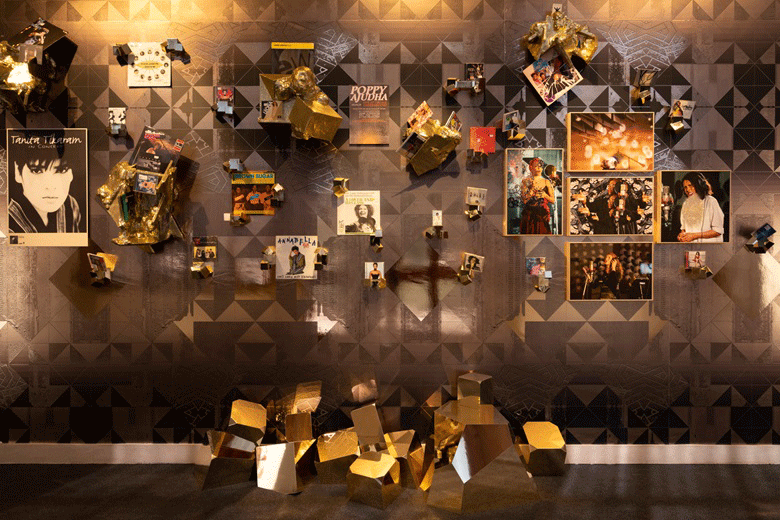 In the other room, golden geometric objects dot the wall, standing out amongst the artfully made collage; a collage-wall composed of various magazine excerpts, as well as photographs. As per the judges' explanation on the Biennale's website, Boyce's piece was selected for the winning prize due to how "her work brings people together to explore and create within a context of shared humanity and hope—something that our selection committee placed great value upon."
Simone Leigh's Sovereignty and Sonia Boyce's Feeling Her Way promote Reduced Inequalities, one of the United Nations Sustainable Development Goals. As both exhibitions are exploratory in execution, they operate as not only art, but as sites of interpretation. With the subtleties perfectly capturing not only Black female historicity, but the politics that come along with it, Simone Leigh and Sonia Boyce continue to delight with their methodically insightful pieces.