The Archibald Prize is an Australian portrait painting art prize with an AUD$100,000 amount awarded to the chosen artist. The Archibald Prize winner is decided by the Art Gallery's Board of Trustees.
This year, after being a five-time Archibald Prize finalist, Blak Douglas became the second aboriginal artist to win the prize with his breathtaking painting of artist Karla Dickens in his work titled, Moby Dickens. In fact, Douglas is the first New South Wales Australian First Nations artist to have won with a painting of another New South Wales artist.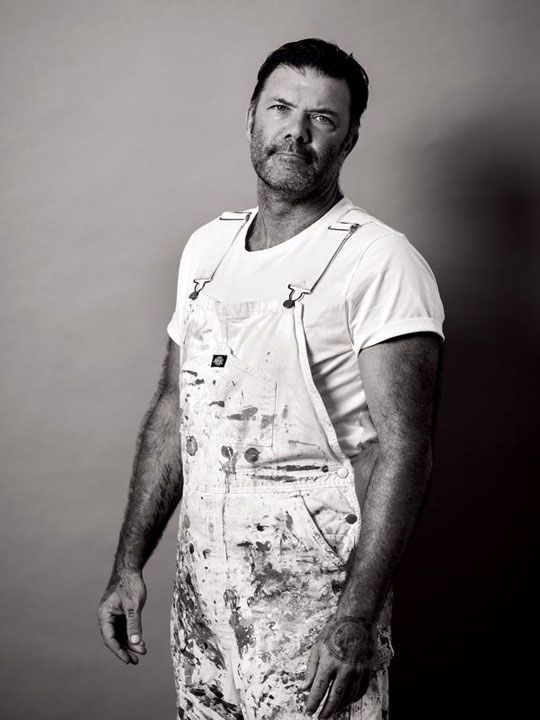 The artist was born Adam Douglas Hill in Blacktown, Western Sydney to a Caucasian mother and a Dhungatti Aboriginal Australian father. Before discovering his passion for painting, the artist studied illustration and photography. Interestingly, Douglas is also a well renowned trained Yidaki player and performs both nationally and internationally.
The painting, Moby Dickens, features Douglas' good friend and artistic inspiration, Karla Dickens, a Wiradjuri woman. In comments to the Art Gallery of New South Wales, Douglas says of his subject, "We are birds of a feather when it comes to our sentiment in art, and I really admire how she pieces her work together."
The context of Moby Dickens is in relation to the Lismore floods that took place in February 2022. Heavy rain in New South Wales created the worst flooding on record in Lismore. Up to 18,000 homes across the state were affected, with climate change considered the likely culprit.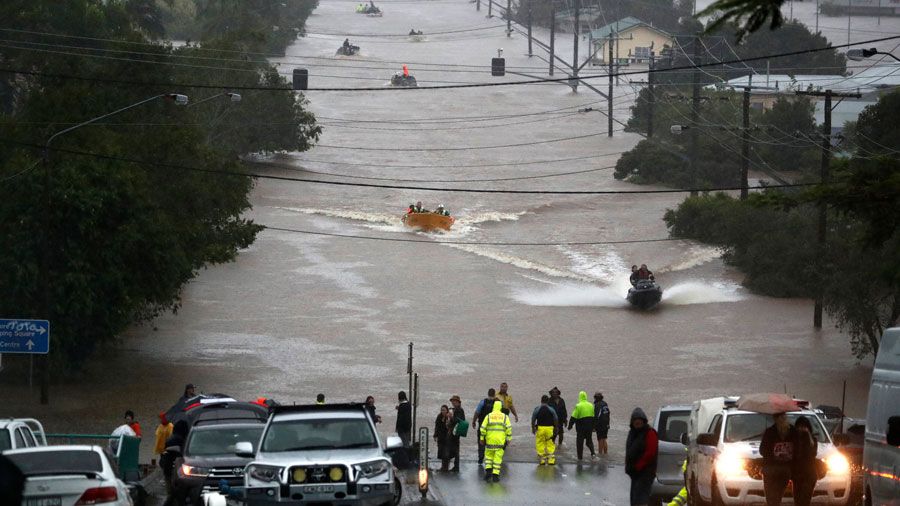 Douglas was in Lismore at the time of the deluge in February and witnessed the drastic effects on people's lives, and more specifically, on Karla's life. Douglas' creation of an art piece that brings attention to the devastation caused by the Lismore floods highlights the United Nations Sustainable Development Goal for Climate Action.
Dickens and Douglas are two artists known for their integration of race, gender and injustice into their artworks. Dickens speaks of Douglas' painting, Moby Dickens, as a painting that pays homage to everyone that has been knee-deep in the mud for months, whether it be physically, emotionally, mentally or financially.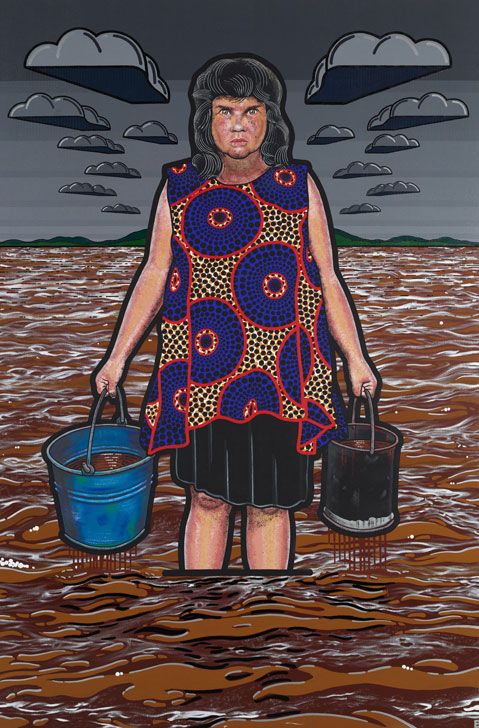 The nature of Douglas' work attracts the attention of curators throughout Australia, as his work has a tendency to address big issues that affect modern Australia, including the political and cultural oppression of Aboriginal peoples. By doing so, Douglas addresses the United Nations Sustainable Development Goal for Reduced Inequalities and Peace, Justice and Strong Institutions.
Blak Douglas' portrait, Moby Dickens, has not only claimed the 2022 Archibald prize in portraiture, but has also drawn attention to Australian social and climate issues. His exceptional work has also resulted in furthering and strengthening the recognition of Aboriginal First Nation artists in the Australian portrait art scene.
To help Queensland and New South Wales flood relief, donations can be made to the Australian Red Cross and the Australian Lions Foundation who are raising money to help support individuals with damaged homes, providing safe evacuation sites and giving grants and support to those who need it.