In anticipation of the UN Climate Change Conference (COP27) to be held in November in Sharm el-Sheikh, Egypt, the international community gathered last June in Germany for the Bonn Climate Change Conference, to reassess the actions required to achieve the climate change goals set down in the Paris Agreement.
Mo Ghoneim, Arts Help Founder, was invited to speak about the key issues concerning the environmental impact of blockchain technology.
"Bitcoin alone uses about 150 terawatt hours of electricity per year. That's more than the entire country of Argentina. Ethereum's per capita footprint is no better, one ETH transaction consumes more energy than 100,000 visa transactions," he declared.
Ghoneim explained that the Proof of Work mechanism, used by Bitcoin, consumes a massive amount of energy—this increase in energy demand has even reactivated coal power plants. A different method, Proof of Stake, proves to be a much cleaner alternative, consuming a tiny fraction of energy in comparison.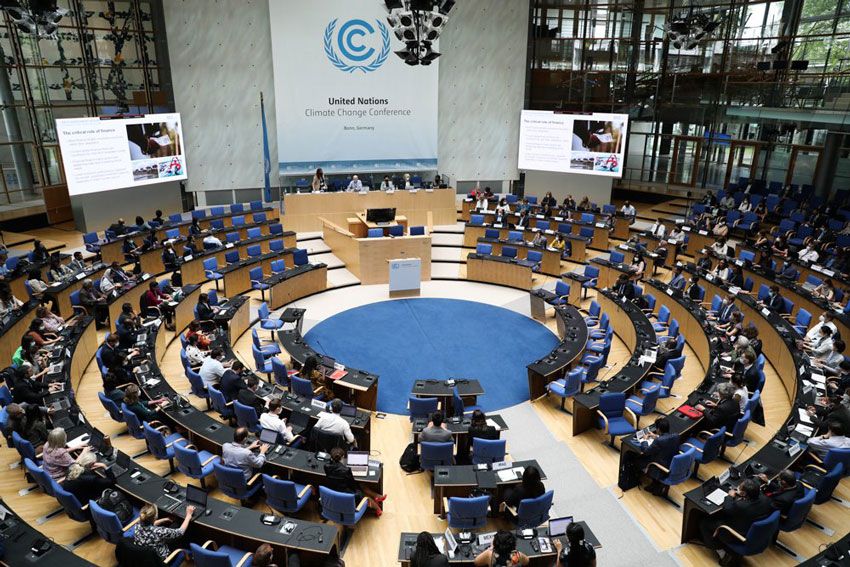 With this concern in mind, Arts Help launched Conscious Crypto Creator, a global movement encouraging sustainable practices in blockchain through educational resources for artists joining the crypto space, as well as a 3.5 million dollar grant for creators making climate action art.
"At our core, we believe, art can change the world, through education, building awareness, evoking emotion, and community building," Ghoneim stated.
With the support of policy, science, and technology, art can prove to be the emotional compass we need to navigate towards a new era of climate action.