Artists express themselves through their artwork. Their work serves as a reflection of their respective societies and is often critical of the status quo. Artists are typically critical of those in power through their chosen medium, and in a democratic country those in power are supposed to be tolerant of the criticism they receive.
Artists are protected by the right of freedom of speech, which is clearly outlined in the Equality and Human Rights Commission's Article 10. Their viewpoints should be respected, while the powerful should be prevented from using their influence to censor, silence or intimidate artists.
Most artists operate in the public sphere, where the purpose of art is to create robust dialogue and to encourage critical engagement with their work. The exchanging of opinions that occurs when people are deliberating on the artist's creations is an integral part of the artistic process. Sometimes, artists will accuse political leaders who directly engage with their artwork of violating their freedom of speech, especially when the work in question is directly critical of them.
Those in power also have the right to freedom of speech. They should be allowed to freely participate in public debates on art creations, even more so when they feel that they are depicted in a manner they feel infringes on their rights. Sometimes, the relationship between art and freedom of speech is complicated and depends on each unique circumstance, as the controversy surrounding South African artist Brett Murray exhibits.
Murray exhibited his contentious painting The Spear in 2012 at the Goodman Gallery. The work depicted South Africa's then former President Jacob Zuma in a Lenin pose with his genitals exposed. The painting divided audiences — some justified it by using the freedom of expression card, while some called it disrespectful and a violation of the President's dignity.
It is important to take into account that, no matter how flat you make your pancakes, it still has two sides. Both opposing views on this debacle must be addressed. This issue, like most in the South African context, is nuanced and I will attempt to not overly simplify the matter, as doing so would be an injustice to such a pertinent topic.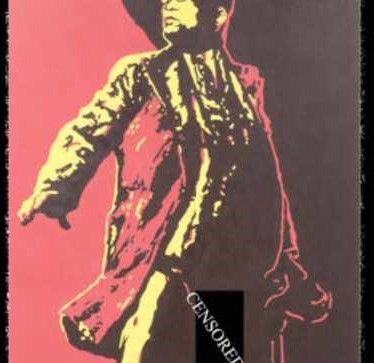 It would be amiss to not mention that this is a painting of a Black man which was done by a white man, which is central to the division caused by the painting. On the surface, race has nothing to do with this matter. However, when looking closer, race does play a role as to how people reacted to this painting.
It is easy for someone who has not experienced the indignity, hypersexualization as well as the fetishization that Black men have to constantly deal with to not understand the hostility towards this painting. Throughout history, the bodies of Black men have not been treated as a sacred temple, but have rather served as an exhibition for "others" to feast on and discard whenever they have fulfilled their desires.
In retaliation to his artwork, Murray was taken to court by the President, who argued that the painting is rather vulgar and in violation of the United Nations Sustainable Development Goal for Peace, Justice and Strong Institutions.
On the other side of the coin, it can be argued that this painting is not about race, but merely a critical depiction of a leader for which using the race card is unwarranted. Five years after the painting Murray did his first interview talking about his infamous painting and where he gave the reasoning behind the piece. Whatever his reasoning was, this artwork certainly created a robust debate, which is often the marker of good art.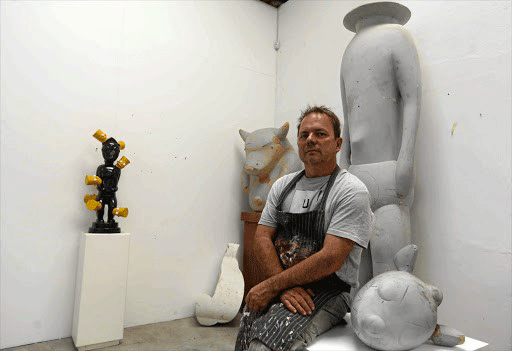 It is imperative to understand that artists are not without responsibilities. The premise of the freedom of speech that protects them is not a blank cheque with which they can do as they please without any consequences. Article 10 even details the restrictions that come with freedom of speech.
Professor Sipho Seepe of the University of Zululand addressed the dark side of free speech, writing, "The challenge is even greater in the context of a culturally diverse community. It calls for sensitivity and not arrogance."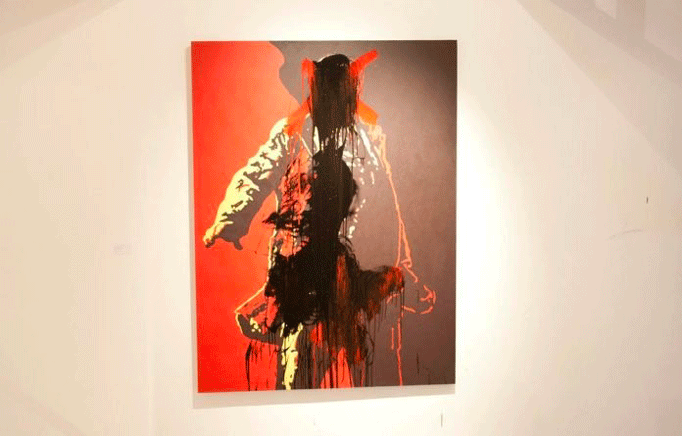 Artists are supposed to push boundaries. They are expected to use their artwork to be critical of the societal ills that are experienced by the marginalized who do not have access to the public spaces to voice out their grievances. However, there should be limitations to freedom of speech, particularly when it infringes on other peoples' rights, dignity or image.
As Professor Seepe states, "There is, however, a difference between being robustly critical and being downright rude, hateful and disrespectful."
It is acknowledged that artists, in the pursuit of thirsting their insatiable quench of creating the perfect piece, will straddle the line between what is acceptable and unacceptable, what is morally tolerable and immoral, as well as what creates engaging debates and what infringing on someone's rights.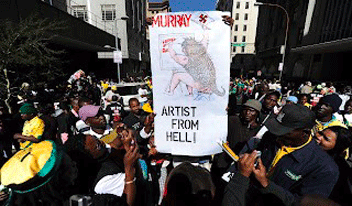 The deliberation on the limitation of artists' freedom of speech should not be deemed as a way to silence artists, nor should we condone the policing of those who operate in the public domain. Rather, it is a reminder that there is a dark side to everything. Art is impactful. When left unchecked, it has the power to do harm and to create chaos, whether intentionally or unintentionally. Be that as it may, intent does not matter if the effects are disastrous.