Art is more than self-expression and creativity, it has another function; critiquing our society, and challenging the idea of our reality.
Critiques allow viewers to engage with art in-depth as it shifts the attention from aesthetic to a conscious dialogue. The Colombian artist, Beatriz González combines both aesthetic and dialogue, projecting images of mass media reflecting on politics and social structures.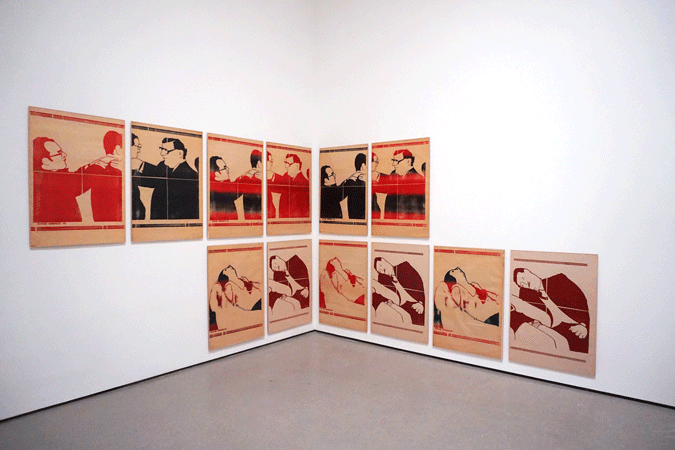 Beatriz González was born and raised in Colombia, her early paintings document La Violencia during the 1940s and 1950s. Influenced by the political and social climate of her homeland, she uses magazines and newspapers as a reference for her paintings. Historical records of La Violencia are very incomplete as there is a lot of hidden information in regards to the true events of violence and brutality.
The representation of everyday life confronts the realities of poverty in underdeveloped countries. González addresses the United Nations Sustainable Development Goal (SDG) No Poverty and Peace, Justice and Strong Institutions demonstrating the corrupted social structure and political dominance in Colombia. She reflects on the imbalance of poverty and wealth in her home country, bringing it to the forefront analyzing the power struggle and corruption.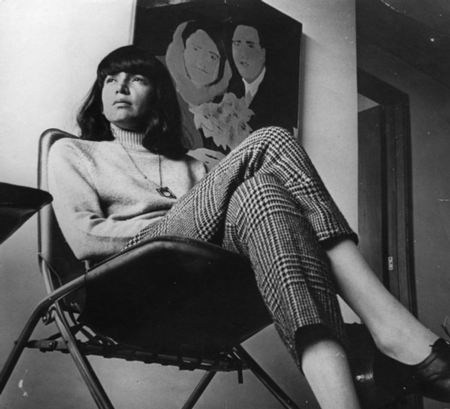 Her work is often categorized as pop art because of the depiction of flat figures and bold colour schemes reminiscent of the Pop-Art movement. Although, González doesn't identify with the movement considering her intentions behind her work are politically driven and involve social realism, rather than fashionable context associated with consumerism.
"It wasn't the appropriate label for the work I was doing, or a vision informing my way of painting...I've always considered myself more of a painter and within this remit I painted the joy of the underdeveloped," said Gonzalez in an interview with Tate magazine.

She interprets images found in mass media transforming them to be perceived in different contexts. The opportunity allows viewers to engage with her art with a different mindset where national identity is questioned. The imagery in her paintings depicts a contrast of what Colombia means to the artist and the escalating identity of Colombia as means of power and violence increased.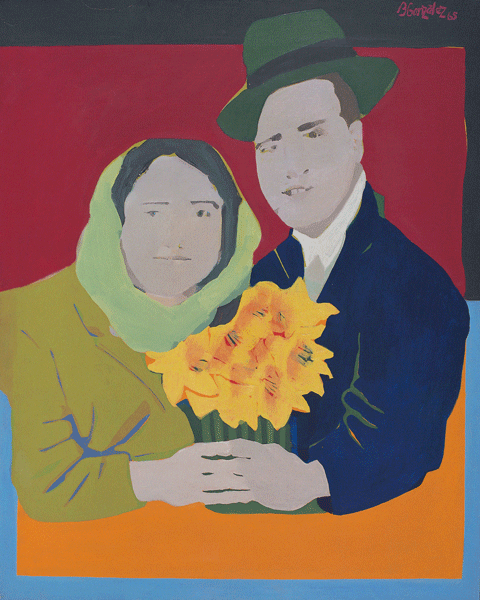 González's work has greatly affected the conceptual art scene in Colombia as result she's received many awards such as second prize at the 1st Salon de Pintura and in the 17th Salon de Artistas Nacionales for her painting, Los suicidas del Sisga. Her recognition goes beyond Colombia and the Latin American community; she's established her legacy on the international scope.
Having contributed to filling in the gaps of Colombia's puzzling historical timeline, González's pieces have become timeless renditions that can fit into the pages of history books. The contrast of saturated colours she used demonstrates the impact art has in informing the wider public and drawing attention to political matters - an impact art will always continue to have.