When we turn on our taps to fill our cups with ice-cold water to quench our thirst, we do not think twice about where it came from. However, according to the World Health Organization, nearly 785 million people do not have access to safe drinking water, leading them to develop serious health problems and diseases. Toronto-based photojournalist, Peter Bregg features 40 out of the 3,500 photographs in the East Africa water sanitation crisis in 2010 in his exhibit to inform others of this pressing issue.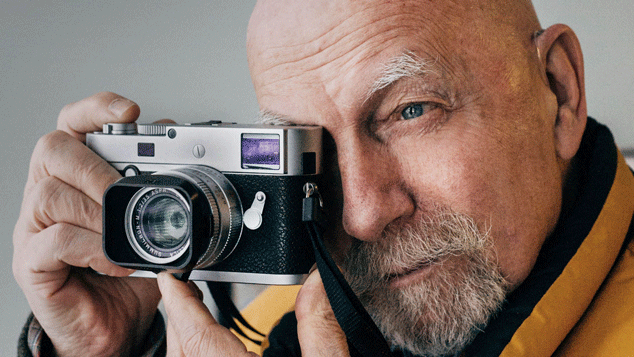 For the past four decades, Bregg has travelled to over 80 countries, where he has done numerous assignments that covered a variety of major current events. In the past, he has worked at Maclean's as a chief photographer as well as the Canadian Press in Ottawa as a photographer and photo editor. Now, he currently does freelance work and is a contract lecturer for photojournalism at Ryerson University.
Being an active member of the Canadian nonprofit organization, PhotoSensitive, he has been given the opportunity to use a collection of photographs to support charitable causes. Since 2002, he has travelled to Africa fifteen times where he has documented AIDS in Africa with CARE and World Vision, eye doctors with ORBIS, water for WaterCan and a Child Soldiers documentary with General Romeo Dallaire.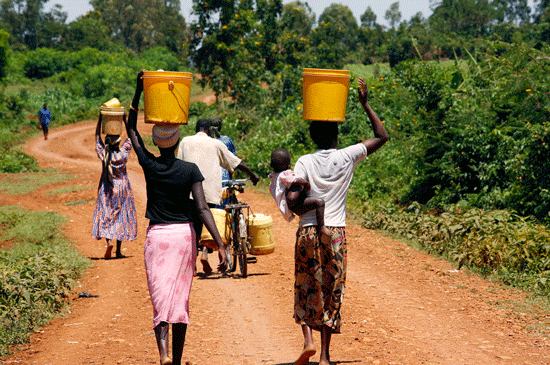 Bregg documents the Canadian-based charity, WaterCan's project, where they have worked with indigenous organizations in Eastern Africa in hopes of giving the community access to clean water, basic sanitation and hygiene education. During the trip to Ethiopia, Kenya and Uganda to visit the project sites, he produced the Water for Life: An African Photo Exhibit that tells the story of the global water and sanitation crisis and relating to the United Nations Sustainable Development Goal (SDG) on Clean Water and Sanitation.
There are a variety of photographs with captions which each tell their own story, allowing the audience to empathize with those experiencing this event. People of all ages were seen walking hours each day to get water from streams, rivers and ponds where they used the contaminated water as drinking water and to bathe, bringing diseases and flies home. On the first day there, Bregg saw "women collecting water from ponds that looked like chocolate milk [and asked] if they boil the water—they don't, because the fuel costs too much. They can't even afford purifying tablets".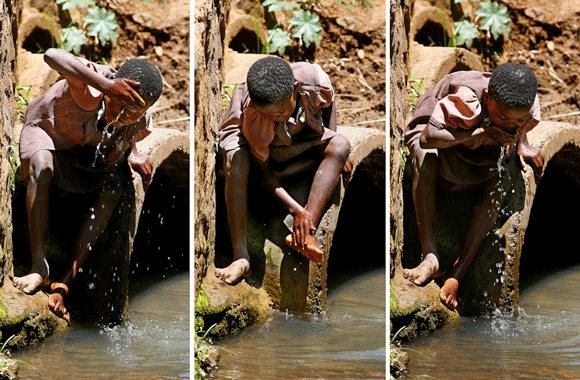 Instead of only showing the disparity they face daily, Bregg included many uplifting photographs to show that they still have hope. It is evident that everyone in the community relies on each other to walk through these obstacles together to provide water for themselves and others.
With the help of the WaterCan projects, many communities were able to have the resources to clean water. A school that implemented safe drinking water in the fountains showed Bregg that "it was wonderful to see the joy and appreciation that these people have and show when they have clean water, you can tell this is a special item for these communities—they really are desperate for safe water". With more adequate and accessible drinking water, people spend less time making a risky route to collect and consume water, improving their health.
Water is essential to the human body as it helps regulate our bodily functions and regulate our temperature, overall keeping our bodies running. Without access to clean drinking water, we face numerous health issues, and possibly death, due to diarrhea infections like cholera. By supporting charities that strive to provide clean water and end the global water crisis, we can work together to give access to something that everyone needs to survive.
To see more of his work, see his portfolio here.