What would our future look like if we could live on another planet? As numerous sci-fi artworks reflect, residing on another planet has long been a common topic of human imagination. To fulfill this desire, humankind has been working on technologies to land on extraterrestrial regions, investigating their landscapes, and searching for the means to reside. But still, the concept of living on another planet brings up abstract imagery rather than realistic procedures. To thoroughly examine the prospect of building a habitable place on another planet, the artists Ella Good and Nicki Kent invited professionals in multiple disciplines to the art project Building A Martian House.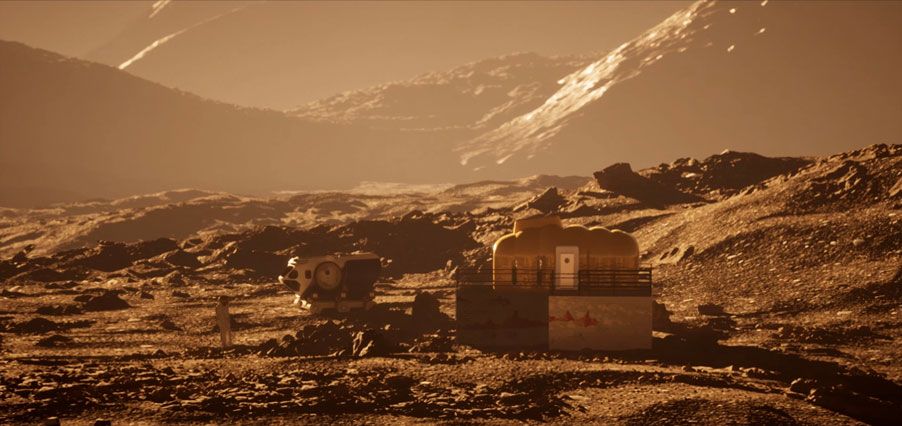 The project Building A Martian House explores the means to sustain our lives on Mars by designing human life necessities.
Nicki mentions that they considered "well-being within design" and how to "make a design that is about living well on Mars, rather than just surviving." By showcasing a house, spacesuit, mattress, shower booth, and other life fundamentals, the project explores not only a habitable building but our lives in it. As we look through the project, we can easily imagine ourselves surrounded by architecture designed exclusively for the environment on Mars.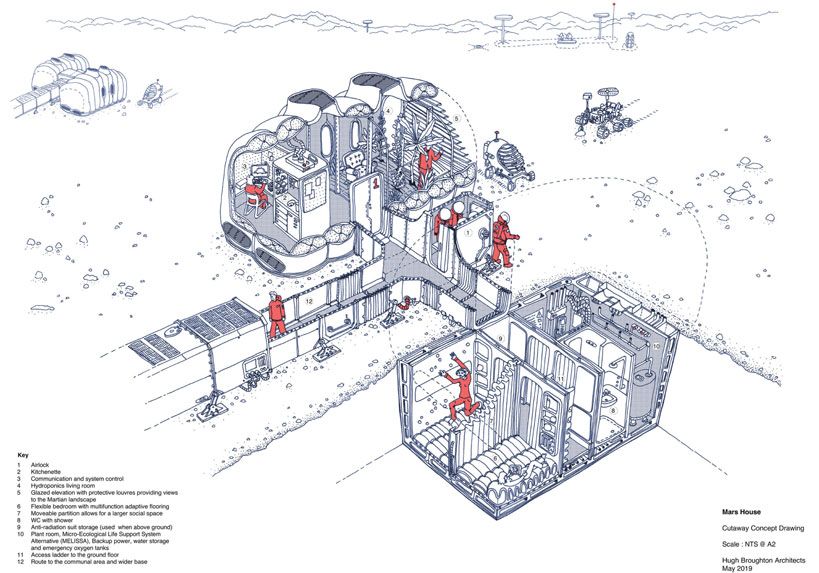 The project also focused on limited resources and living conditions on Mars. "You're only going to have a certain amount of water, and you're only going to have a certain amount of power. So, how can having really the minimal help us redesign how we live here and now," Nicki stated.
Taking both Mars-specific settings and human necessities into account, the artists collaborated with "space scientists, architects, engineers, designers and the public". As a result, the proposed designs are both aesthetically pleasing and scientifically feasible. For instance, the team featured the martian house prototype at the Bristol Museums from mid-August to October 2022. In working on the prototype, they examined the radiation level and life support systems that differ from the Earth in depth.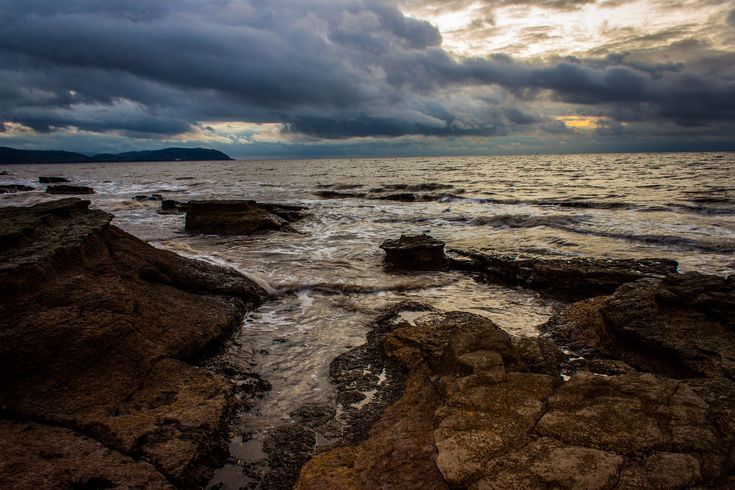 As we can see from this project, living on another planet is a collaborative work that neither of us can actualize without mutual aspiration. By putting collective efforts into the search for extraterrestrial habitats, the project Building A Martian House touches upon the United Nations Sustainable Development Goals for Industry, Innovation, and Infrastructure and Partnerships for the Goals.
The project works toward the goal of Industry, Innovation, and Infrastructure by exploring the possibilities in the space industry. The Space Foundation reported that the scale of the space economy has been growing and reached $423.8 billion in 2019. Following the continual advancements in space technologies, Citigroup analysts forecast "$1 trillion in annual revenue of the space industry by 2040." Ella stated that space travel represents a "hopeful endeavour" that is "forward-looking" in the future. As a growing number of people pour their efforts and resources into space technologies, the steps toward habitable architecture on Mars will open a new door for extraterrestrial human lives.
The project also outlines the goal of Partnerships for the Goals by organizing a space for people to work on a common goal. To not let the concept of living on Mars end up being a product of imagination, the project team dedicated profound research and contribution from people across all disciplines. As we look through the project, we realize that mutual work leads us toward achieving a larger goal than when we work on it alone. With individuals with expertise in a variety of disciplines, the journey toward building a martian house would unfold with a hopeful ending.
---
Check the project overview and updates here.