Since the creation of the commercial music industry over 100 years ago, female artists have dominated record sales, radio airplay and tour sales, but this only proves true at face-value. From Ella Fitzgerald to Motown's Diana Ross and The Supremes, to current artists like Taylor Swift and Ke$ha, female artists have consistently dominated the industry, yet they are the artists suffering from the greatest levels of mistreatment.
The Sisters in Song meetup series, local to Charleston, South Carolina, aims to examine these injustices that female artists so often face. Meeting once a month for over a year, the Sisters in Song meet at local breweries, where local female singer/songwriters, musicians and creators discuss their experiences with "the boys club" that is the music industry, and what they, as females in the music industry, can do to change this.
The meetup series acts not only as a place for females in the industry to "round table" discuss mansplaining, sexism and the lack of female representation in the industry, but it also became a place where these women can come together and brainstorm music-related ideas, learn about music law, workshop and share tips on how to survive "when one may be the only woman on stage."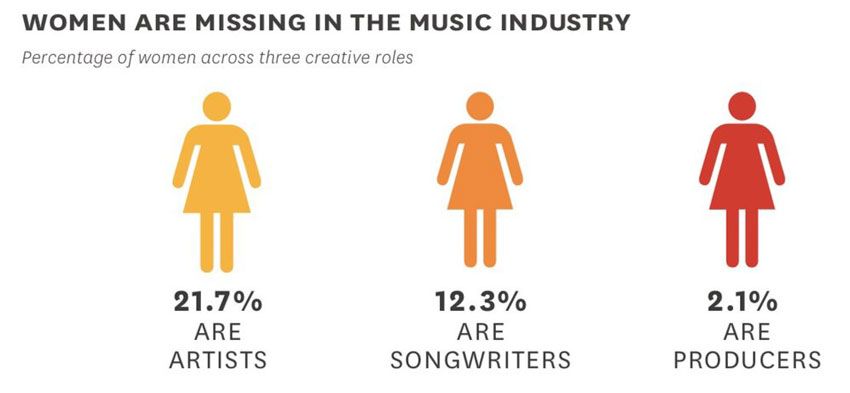 Looking at the Billboard Hot 100 charts and radio play, it seems that female artists have become increasingly popular, but this just isn't the case. According to a study from the USC Annenberg Inclusion Initiative led by Dr. Stacy L. Smith, female representation in the recording industry has not significantly increased, rather statistics show that female artists only make up "13.6% of nominees at the Grammys across five categories—record of the year, album of the year, song of the year, best new artist and producer of the year—from 2013-2022." These statistics don't fare any better for the Billboard Hot 100 charts, with over 10 years and 1,000 songs, female artists only represent about 21.8% of all artists on the charts.
The Sisters in Song meet up series aims to defy these disparaging statistics, forming at a perfect time within the spectrum of music history. A time where so many female artists so desperately need to find a community of other females in the industry, a time where female artists are breaking through the "boys club," and a time where aspiring artists can learn from their female peers that it is possible to pursue a career in music, in whatever way they please.
Many might wonder, "why are female artists so significantly underrepresented within the music industry?" It all comes down to one thing that too many women experience: misogyny.
With the rise of movements like #MeToo and Times Up, females in music have opened the floodgates to the exposing of males throughout the music industry.
In 2020, Taylor Swift famously opened up about losing the rights to all her previously recorded music to record label executive Scooter Braun, who purchased the song catalog without her permission and aimed to "dismantle her legacy as a female artist." This would have been outrageous if it had happened to any male artist of Swift's stature, but instead Swift was ridiculed by male artists and record labels.
In 2014, Ke$ha sued Dr. Luke, her former executive producer, claiming that he "sexually, physically, verbally and emotionally abused her to the point where she nearly lost her life." Ke$ha eventually lost her lawsuit, reflecting a culture of misogyny both in society and the music industry in which females are treated as "second class citizens."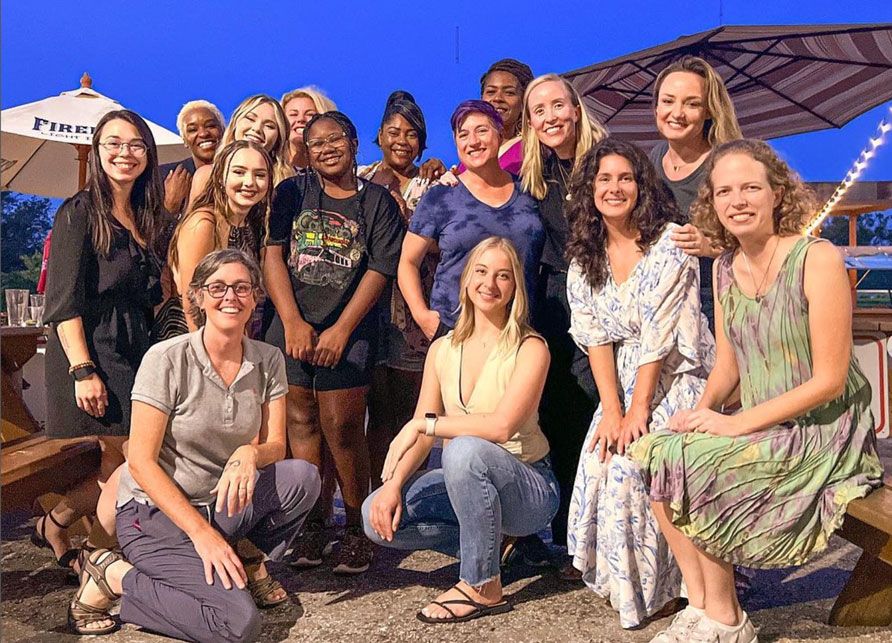 This is why the formation of a community of female artists helping other female artists found within Sisters in Song is so important. It provides a safe and welcoming space where female artists don't have to worry about sexual harassment, assault or discrimination. With so few females controlling the music industry—exactly four females in executive positions at 26 of the major record labels—, female artists, more than ever, need spaces where they are freely able to create their art without discrimination from male executives and collaborators.
Misogyny and sexism encompass the music industry in almost every shape and form, from the abuse to the underrepresentation of female artists. If you're reading this today, a time that seems to be looking up for females across the industry, look deeper into the inner workings of the industry and consider why meetup series like Sisters in Song must exist in the first place. In the meantime, until female artists in the music industry can achieve the United Nations Sustainable Development Goal for Gender Equality, support initiatives like Sisters in Song, or if you're a female interested in music, take a seat at the table within communities like Sisters in Song.
---
If you are in Charleston, the Sisters in Song meet once a month. Check out their Instagram for more detailed information @s.i.s_chs.