To celebrate our upcoming collaboration with Capsules Book, an independent, boutique creative directories publication from Melbourne, we sat down with its Founder and Creative Director, Kayle Whitham. In our nearing project, Arts Help will hand-pick artists to be featured in Capsules Book's next edition. But for now let's learn more about this unique organization and discover how it connects artists with clients internationally while staying strictly non-digital.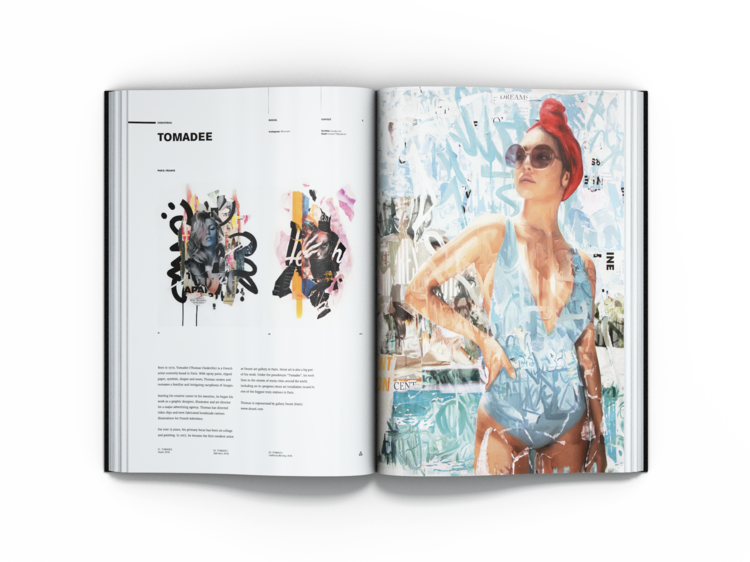 WHAT IS CAPSULES BOOK?
Capsules Book is a trade publisher from Melbourne, Australia. We publish creative directories to help businesses connect with new visual artists from around the world. Artists can purchase a double-page advertising spread within our directories, which include a few examples of work, a short biography and their contact details. The publications are then sent free of charge to our industry network who include advertising agencies, record labels, publishers and interior designers. The industry clients can contact the artist directly with a brief, or if they need help, we can provide a shortlist of artists. We don't take commission on any work. The aim is for the artists and the clients to develop their own ongoing relationships.
We make a limited number of each title available for sale, and 100% of the profits from the sale of books are donated to Book Aid International, a UK literacy charity. We have just had the news that our donations have helped send 730 new books to communities in need and we're delighted to support their work.
WHAT WAS THE INSPIRATION BEHIND THE PROJECT?
I wanted to create a resource for artists and those who commission creative services to connect, be inspired and expand their creative network.
WHAT DO YOU HOPE TO ACHIEVE MOST WITH THIS PROJECT?
I hope to continue to create a valuable resource for locating the best visual artists from around the world. It's an honor to be able to introduce the incredibly talented artists we work with to our industry audience and our online community. In addition to our directories, we often interview the artists we feature so they can share their insights and experiences with our audience.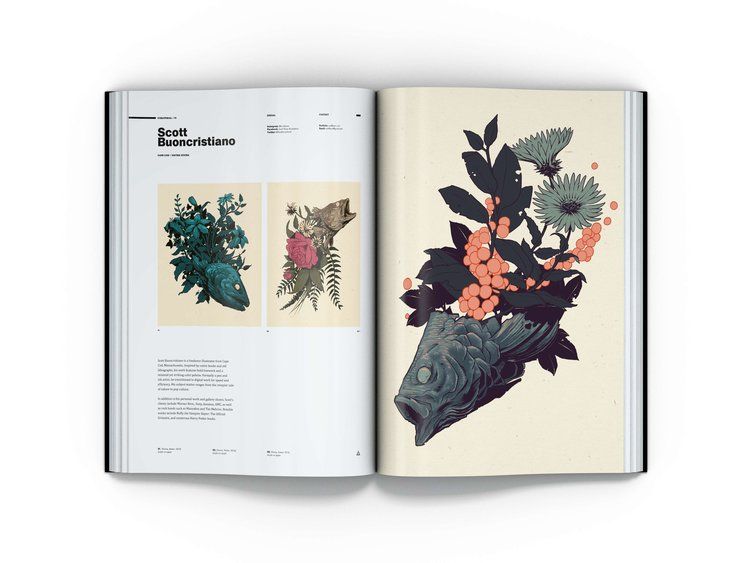 AS A CREATIVE DIRECTOR, WHAT SORT OF ARTISTS AND AESTHETICS ARE YOU DRAWN TO?
In this role, I'm privileged to work with many talented artists who work with a very diverse range of media and subject matter. This has definitely influenced my personal taste in aesthetics, which is now quite varied.
WHAT INSPIRES YOU AS A CREATIVE?
Exposing myself to as much design and art as I can. As an avid book collector, I enjoy learning about current and past design movements.
IN THE AGE OF DIGITAL MEDIA, WHY DID YOU CHOOSE FOR CAPSULES TO BE PRINT? HOW DO YOU THINK PRINT PUBLICATIONS CAN REMAIN RELEVANT?
Print is a powerful medium because there is so much noise in the digital space. Everyone has a website or an eBook, but not many have printed publications like ours. We take great pride in the crafting and packaging of our publications. We design our directories to be an impactful resource that our clients value and frequently refer to when sourcing creative talent. So far, I have not come across a digital publication or directory that can command attention and create an engaging experience like print can.
WHAT IS SOME ADVICE YOU CAN GIVE TO ASPIRING CREATIVES AND EMERGING ARTISTS?
I believe that it's essential to explore a range of styles, media and subject matter while you are developing as a creative. However, I think it's equally as important to find your niche and to work towards becoming an authority in your chosen space. It's far more powerful to be an expert of a particular subject matter or aesthetic than it is to be a "jack of all".
For example, a prospective client is looking to engage the services of a character designer, and they have shortlisted two candidates for the job. One candidate has a portfolio with a mix of branding, web design and character design. The other candidate has a portfolio entirely dedicated to character design, which is accompanied by informative content explaining how character design can add value to a project. It's easy to see who would be the most relevant and qualified artist for the job. I think it takes a certain amount of courage to pursue a creative niche, and I believe it's the best way to have a successful creative career. If executed correctly, the results can be powerful.