A television programme that drew immense popularity with its music featuring recorded performances blew Pakistan away. Along with the state, it spread to other countries such as India, however, nothing came close to the popularity of "Coke Studio" in Pakistan. It has been the longest-running music show since 2008.
"Coke Studio" features various influences in music that range from traditional folk music to classical, Sufi, ghazals, bhangra and qawwali songs. The show is prominent for promoting multiculturalism in the country, as the artists are based in various regions and sing in different languages for their musical collaborations. Also known as the Sound of the Nation, in an interview with Dawn News, Pakistan's oldest and most widely-circulated English newspaper, original producer Rohail Hyatt says, "Coke Studio is about a meeting place—you meet there and go to where you came from."
The concept for the show was created in 2007 by Nadeem Zaman from The Coca-Cola Company in hopes of bringing little-known musicians into the national limelight along with re-introducing genres such as Sufi and qawwali music to the youth of the nation. They aimed to stay true to producing quality fusion in reviving the music industry of Pakistan. "Coke Studio" attracts audiences who enjoy music across generations. This music is accessible to old and young because the writers and producers collaborate with emerging and legendary artists and quickly gain popularity because of their large global audience.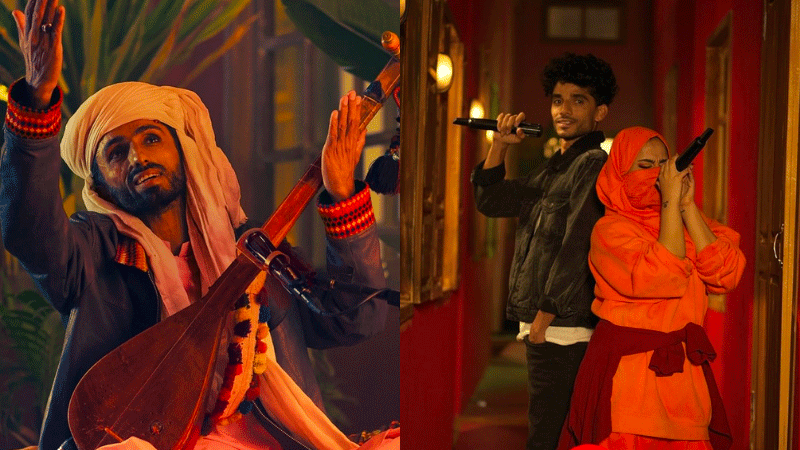 Each season features an assortment of singers from legendary artists such as Abida Parveen and Farida Khanum, to artists with noted family history in music such as Rahat Fateh Ali Khan and Shafqat Amanat Ali Khan, to emerging artists such as Kaifi Khalil, Abdul Wahab Bugti, Anushae Gill and many more.
Not only does the Studio bring together veteran and emerging singers onto the same platform, but also instrumentalists and music technicians, writers and composers. Fostering this kind of inclusivity and bringing local artists from all over the South Asian diaspora to their studio adds to their authenticity, which echoes the United Nations Sustainable Development Goals for Industry, Innovation and Infrastructure and Reduced Inequalities.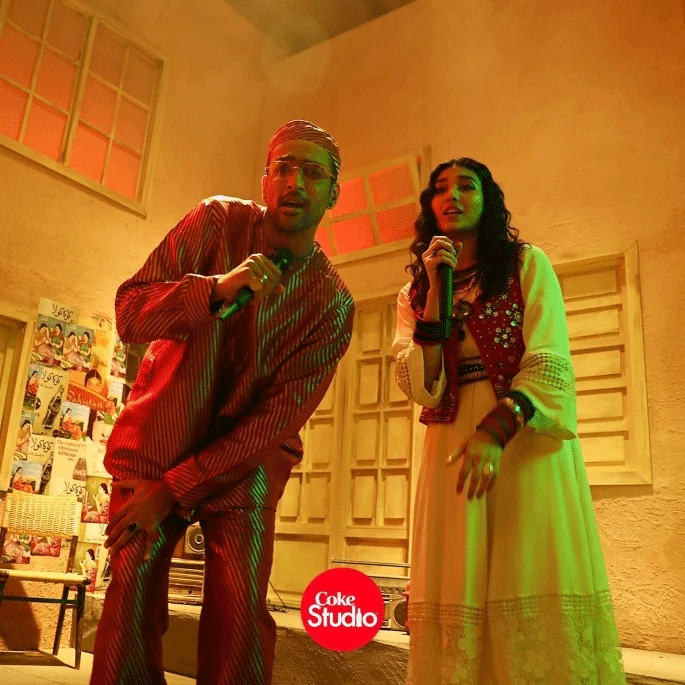 According to the Coke Studio Pakistan website, 75 per cent of Pakistan's population is under 35 years of age, and Vice President Fahad Ashraf even anticipates that the latest Season 14 aims to "sync [their] chords with what the youngsters want." This music is especially popular among young people, partly through the poetry in the verses, and partly because music composers often include a modern twist in music technology and instruments to make the songs more "hip."
Through each song and each season, young people celebrate their nation's cultural and literary history, and bond through music.
While there are many ways to classify songs depending on the meter, stanza, instruments and other technicalities, "Coke Studio" songs produce brilliant blends between traditional and new sounds. Some songs evoke beats, others are spiritual, and others narrate stories and folklore, but "Coke Studio" manages to create a diverse array of authentic musical storytelling by giving platforms to various local artists.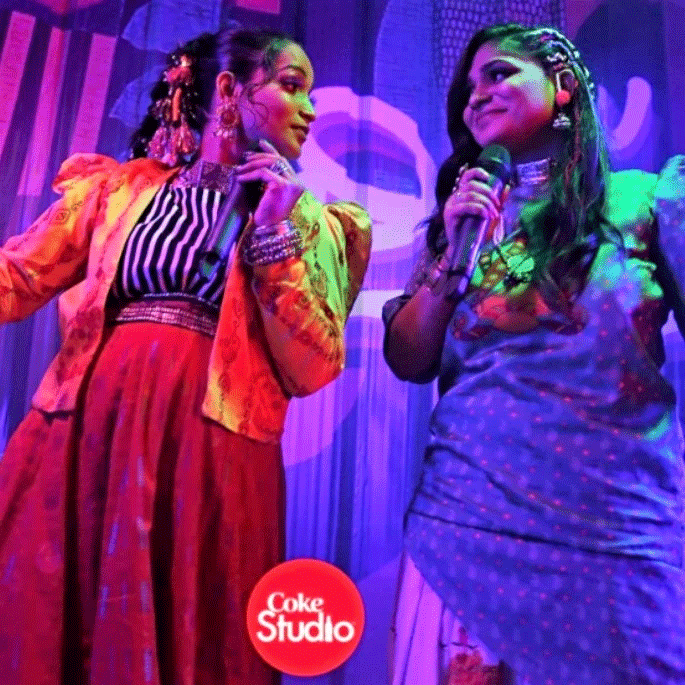 The forms of the songs vary; they can be traditional classical, ghazal (poetry-turned-lyric), qawwali (most often devotional Sufi music), bhangra, folk songs and Sufi, to contemporary hip hop and pop music. Because the studio is based in Pakistan, most of their music is sung in Urdu varieties, but sometimes also includes other language varieties. Examples include songs in Persian, Pashto, Balochi, Punjabi, Sindhi, Hindustani and more.
The most popular verses, in both content and form of the music, are composed of a variety of places. Some of the singers are music composers themselves, such as Ali Sethi in his latest "Pasoori" featuring Anushae Gill, in which the song is themed around restlessness to meet one's partner. The song went viral in many parts of the world, including India, maintaining their position at the top of their music charts for over 12 weeks.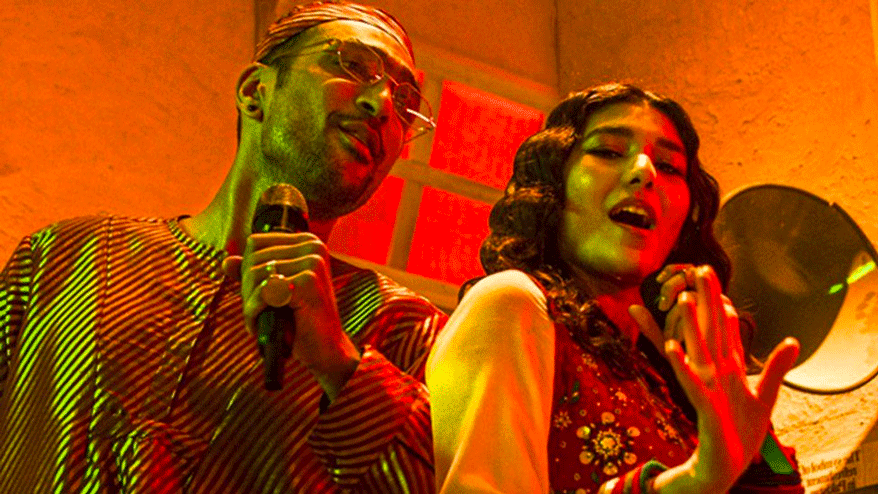 In a different piece sung by Natasha Baig featuring Abu Muhammad Qawwal & Brothers and Fareed Ayaz, the lyrics are named after and taken directly from Shikwa (Protest) / Jawab e Shikwa (Response), written by celebrated Pakistani philosopher and writer Allama Muhammad Iqbal. However, this performance delivers the Sufi mystical elements of Iqbal's poetry with rock music. The singers perform with passionate, energetic voices and underline both an influential literary figure as well as making the song appeal to younger generations. Much of South Asian culture is reflected in the diversity of music in "Coke Studio." South Asians bond over common spiritual and storytelling themes which are reflected in our language, and therefore our poetry, therefore our music.
The studio's focus on drawing cultural and classical poetry for famous compositions gives a fresh spin to old tales, which glue in the growing gap of the nation's musical landscape. The lyrics evoke themes of empathy, spirituality, inclusivity, longing and love that reverberate through the seasons of the show.
Like many other fans, we think their initiative is remarkable for rekindling love and appreciation for these musical genres, including the beauty of the languages and instruments, encouraging new artists to join the musical community and unifying Central and South Asians through art.
---
For a complete list of playlists and songs, check out Coke Studio's YouTube channel!
33 million people in Pakistan have been affected by floods. Consider donating to Alkhidmat and UNHCR to provide humanitarian assistance to flood-affected regions.