Midnight blues that turn into slate greys set the scene for a visually demanding composition depicting a figure retching in front of a crimson Rothko painting. The figure has been likened to that of the artist, who is reflecting on the impossible task of creating truly original works. With an enticing yet ghoulish colour scheme, "The Fake Rothko" is Adrian Ghenie's most famous painting.
This 2010 oil on canvas work is nothing short of impressive, both in size and skill. As wide as it is tall, this six-and-a-half-foot painting is nearly imposing. What captivates viewers is its many layers of meaning. Here, Ghenie grapples with issues of appropriation and authenticity while exploring personal and historical narratives in his allusion to the story of Saint Anthony of Egypt.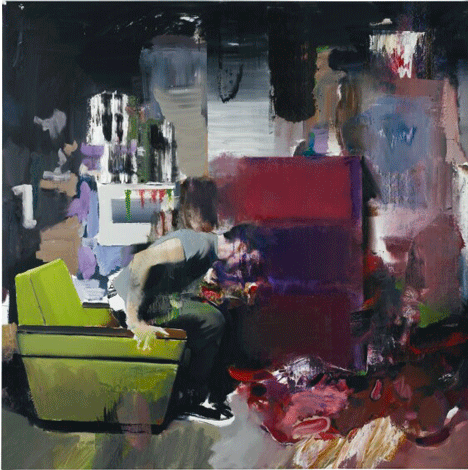 It is easy to like Ghenie's work, but it can be difficult to explain why. Perhaps because as much as one is drawn into his paintings, they are equally as repelled. For paintings that are as dynamic and expressive as his, it is fascinating how ominous the works come across in full view.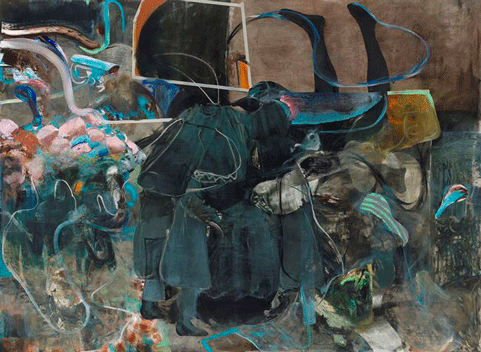 Working on a large scale, the blend of abstraction and realism gives way to deeply unnerving, psychological paintings. He is known for delving into historical subjects and grappling with eerie matters, specifically focusing on violent European history. Viewers are drawn into the paintings for their expert paint handling but are simultaneously repelled due to the brutality that is exposed. Themes of oppression, persecution, and misery, all involving their own loaded histories, are unveiled.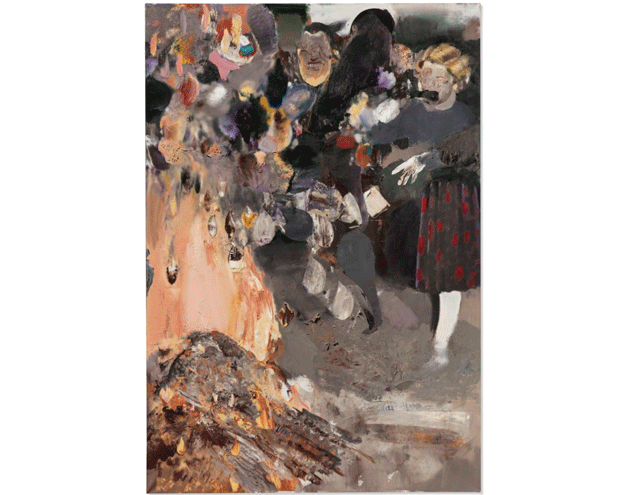 There is a certain finesse that these paintings possess in terms of illuminating those in history who have abused power and the effects this causes on the abused. Looking at Berlin Zoo we are reminded of the devastating impact of the Iron Curtain. In relation to this abuse of power, we think of Peace, Justice and Strong Institutions, the 16th United Nations Sustainable Development Goal.
While sharing and drawing attention to these traumatic histories part of totalitarian political systems, Ghenie concurrently advocates for a more peaceful society and justice for all.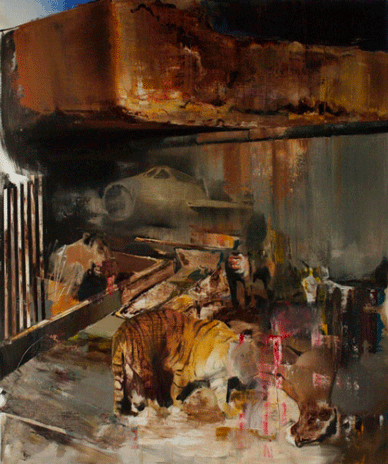 While his work is constantly evolving, he retains his cinematic style, routinely creating brooding paintings of macabre scenes and defaced figures as seen in The Picnic 2 and The Arrival. Of these defaced figures, Ghenie remarks, "the eyes don't recognise the figure but the brain knows it is there." The painter has evidently learned how to deconstruct the image, allowing the viewer to do the work of deciphering the forms before them. In this way, his works can be described as bridging the figurative and the abstract.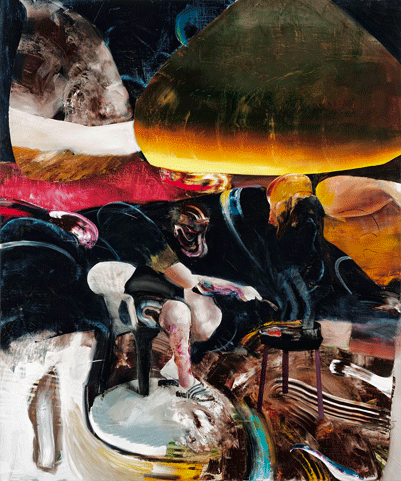 To create his works, Ghenie uses a palette knife and stencils that yield scraped planes of colour, and thick layers of impasto made with deft strokes. The more time spent looking at one of his works, the more one focuses on the act of painting that went into it and the potential this medium affords.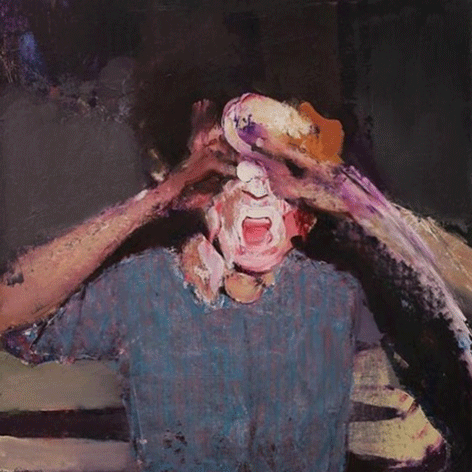 As a Romanian painter born in 1977 in Baia Mare, Romania, Ghenie has relatively quickly gained recognition as one of his generation's most celebrated painters. After graduating in 2001 from the University of Art and Design in Cluj-Napoca, Romania, he went on to co-found the exhibition space, Galleria Plan B, and represented Romania at the 2015 Venice Biennale. He now lives and works in Berlin, where he continues to critique abuses of power and confront traumatic histories with his art.
---
More of the artist's work can be seen on Instagram.