With the sounds of bullets and bombs where once people roamed free, fear and migration inhabit the land, where women may once again have to step back and let their male peers take their place. In mid-August of this year, Afghanistan fell under Taliban control. Since then, the country remains a conflict-plagued environment. After 20 years of democracy and progress, this land of countless beauties and traditions has reverted to the dark and long night of strict Taliban rule.
Again, women are the subject of inequality and subjugation. The promises of the Deputy Minister of Religious Affairs, Hafiz Habib, who insists that Islam allows "full rights" to women's education, are still to be made a reality. As it stands in Afghanistan, art has been cast to the shadows, and equality is yet to flourish.
Nevertheless, there are still women artists that refuse to have their country and identity categorised, relentlessly showing the world the nuanced realities of Afghan women's daily struggles — that there is more to them than oppression.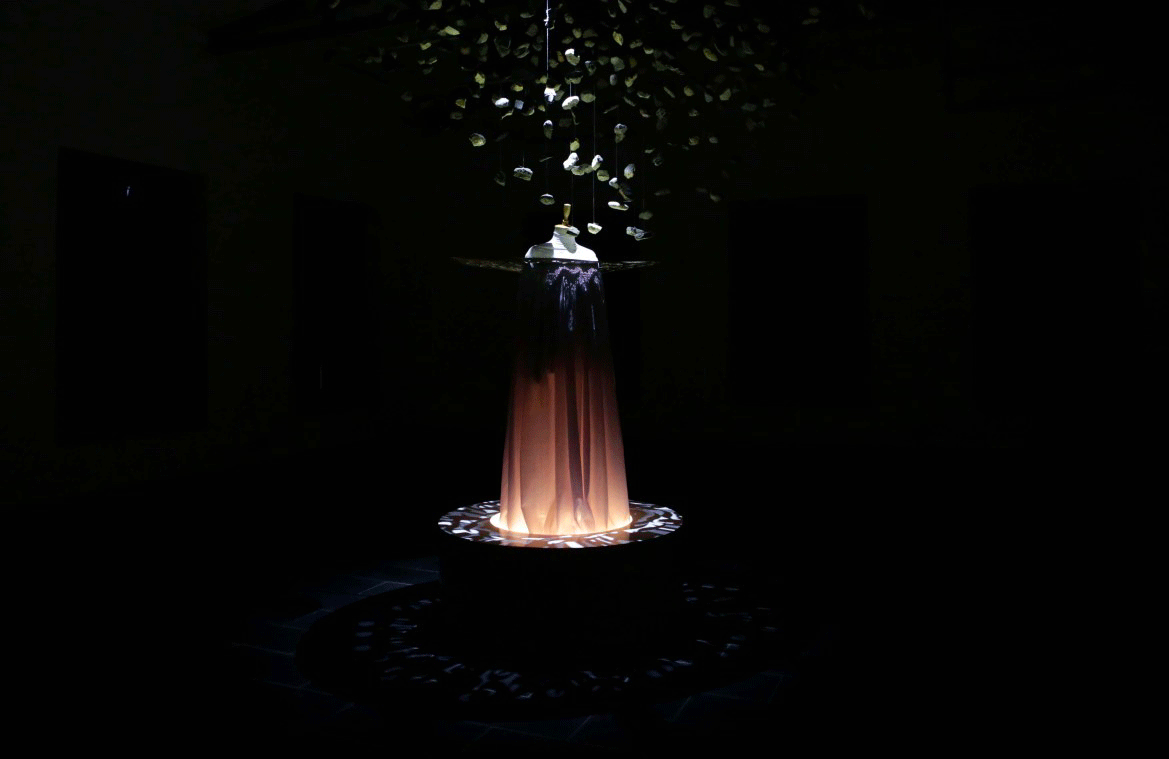 Afghan artist and curator Rada Akbar is the voice of this movement. "The history of Afghan women did not start after 2001," she reminds us. Her work translates the land of strength and resilience that these women live in — a constant barrier against the misogynist and patriarchal oppression under which their society suffers.
One of her most impactful works, an installation of a headless life-sized figure in a long white burial dress, pays homage to women who have lost their lives under this system. One such work, an installation entitled Rokhshana, pays homage to a 19-year-old girl who was stoned to death after fleeing a forced marriage.
"This exhibition is a response to those powerful men. They want us to remain within the boundaries they negotiated for us. They want us to remain silent, obedient, fearful. We will not", the artist explains in a striking speech at an exhibition opening.
"If there's anything we can learn from the history of women's struggles in Afghanistan and in the region, it is that even the most oppressive regimes were not able to poison the seeds of rebellion and freedom that grow in our hearts. We'll not go back. We will not submit to the boundaries others create for us. We will not be silent."
Rada Akbar's powerful connection to her home land and her relentless fight for equality addresses the United Nations Sustainable Development Goal for Gender Equality. Following in her path, another powerful artist joins the fight to showcase the incredible resilience, femininity and beauty of Afghan women.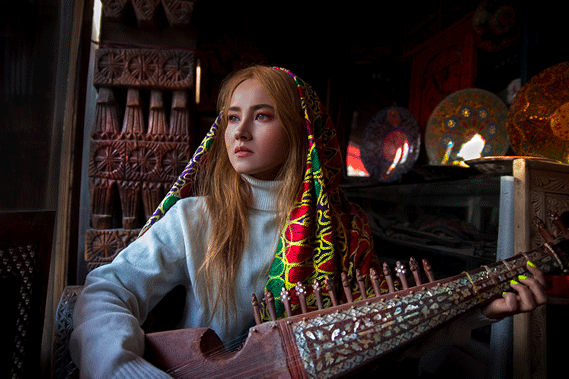 Fatimah Hossaini, a curator and photographer, composes breathtaking and compelling portraits of women's identity and character, pushing the boundaries on the conservative norms in Afghanistan.
"I used to think about my motherland all the time without any reason, without any information or an obvious image. I decided to fly to my motherland on an autumn Saturday morning. I went there and everything changed for me," the artist explains. "I am now a storyteller of my motherland who wants to create and capture beauty in the middle of war. I feel like I lived here for a long time."
Most of Hossaini's practice inhabits a glimpse of these women's daily lives. They are proudly seen having tea, playing instruments on a busy Kabul street or engaged in atypical public activities such as riding a bike or reading an international paper.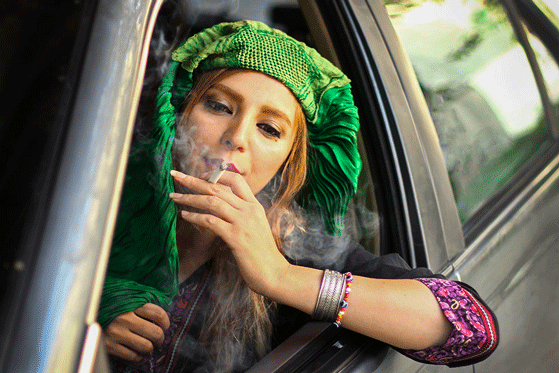 In the middle of conflict, there is still beauty - women's resilience is never relinquished. The artist seeks to create beauty in the midst of violence, not covering the war, but rather highlighting the beauty, femininity and strength of the women of Afghanistan. Even though Hossani has had to flee the country, she wishes to go back and work on the land she calls home.
It is a searing reminder that there is more to Afghanistan than tragedy. The state of women's rights may be in limbo, but hope and character have not yet fled their powerful hearts. Now is the time to engage and show your support by advocating or donating to NGOs like Women for Afghan Women that strive to help countless lives.