At DesignerCon 2021, Sutu launched the world's first Augmented Reality NFT art book Prosthetic Reality V2, featuring his futuristic avatars, Neonz.
Sutu is an interactive designer, augmented reality producer and comic book artist who bridges the gap between traditional media and new technologies to tell stories and revolutionize art. Featuring the augmented art of over 60 artists, animators and sound designers, his book Prosthetic Reality V2 is a project in collaboration with EyeJack that captures abundant talent within the world of blockchain.
Inspired by the creativity of this community of creators, Sutu wanted to create a project that would showcase their artwork. "I decided that because it's been such an interesting year for digital artists, I wanted to try to capture the moment, just like a historical record."
He invited several of the creators whose artwork he had admired and been inspired by, and opened up the submissions to the general public so that anyone could participate in the project. The resulting collection of NFT art represents a wide range of artists from around the world whose styles ranged from traditional hand drawn animations to generative AI art, showcasing the diversity of art and artists converging around the digital space.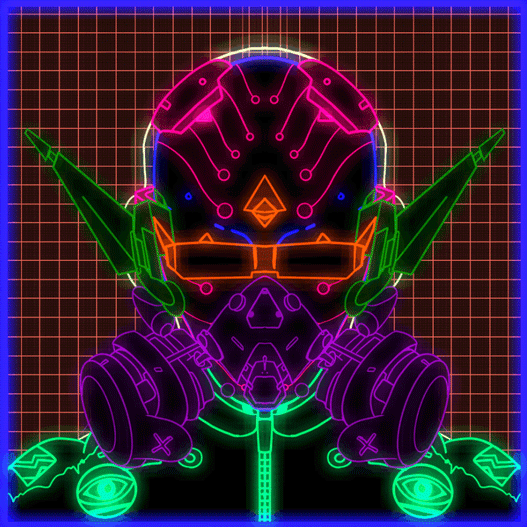 Among the NFT artworks in Prosthetic Reality V2 are a selection of Sutu's Neonz — a separate project he created simultaneously that featured a limited collection of 10,000 unique avatars designed by Sutu using hand drawn static and animated art inspired by cyber culture. The collection, which sold out in October, is the first clean NFT 10k project on the Tezos blockchain.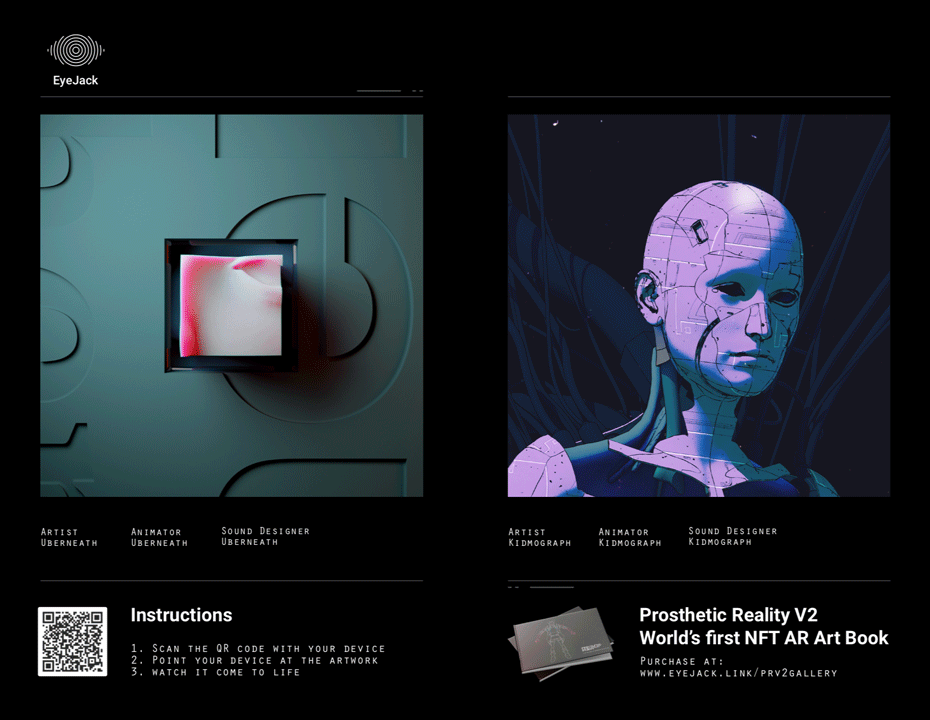 Neonz are the first step in the creation of the Sutuverse — Sutu's own Metaverse designed to unlock the full potential of technology while creating an engaging community for artists supporting artists. "It really pushes me to think more about the type of experiences that I want to create and where I want to take my art in the future," says Sutu.
As the Creative Director of Arts Help's Conscious Crypto Creator movement, Sutu believes in building the future of art on a bedrock of sustainability. As he pursues projects such as Prosthetic Reality V2 and the Sutuverse, one of his primary goals is to demonstrate not only that it is possible to have NFT life on an alternative blockchain, but also that it can make the digital art world a more accessible space to anyone who wants to participate.
While blockchain technology that consumes less energy and removes financial barriers already exists, the NFT marketplace is still dominated by unsustainable technologies that have become a colossal source of CO2 emissions.
"Even though they're talking about this migration to more sustainable technology, they've been talking about it for years, and I don't feel like we should wait," he says.
With problem-solving creatives like Sutu and sustainably-minded movements like Conscious Crypto Creator, we no longer have to wait. The future of art is here, and artists and innovators across the globe are collectively working to build a space that is equally as good for the planet as it is for artists.
---
Prosthetic Reality V2 can be purchased here.