Climate change is undeniably real — and it is a global crisis that needs to be addressed today. For this reason, Arts Help is partnering with the Talenthouse community to encourage artists to create powerful and hopeful creative work in any medium (photography, illustration, motion graphics, graphic design, film, animation, 3D work, AR, sculpture - anything!), inspiring people to wake up to and take action against climate change.
As an award-winning non-profit organization that champions positive change through art centric solutions, Arts Help is giving out $3.5 million in grants to artists all over the world to make educational and impactful works that spark climate change action.
On April 14th, 2022, Arts Help is launching our newest brief for climate change action, asking artists to submit creative works that explore how we can save Mother Earth from the global climate crisis and bring a heightened awareness for the issue.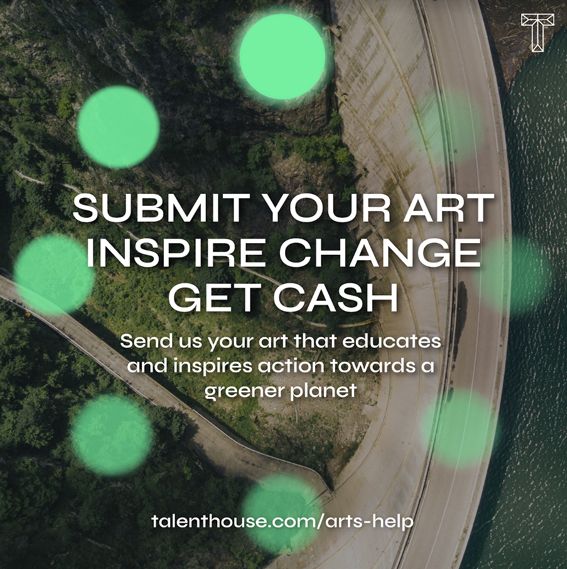 Submissions should address key themes that include (but are not limited to!): What does climate change look like to you in your part of the world? Is your community actively working together to combat climate change? What does an environmentally sustainable future look like? How can we use technology and blockchain to save our earth?
Up to 50 creators will be chosen by Arts Help. Each will receive $2,000 USD per work, which may be featured on official Arts Help and Conscious Crypto Creator channels. Applicants are encouraged to learn more about the Conscious Crypto Creator movement and become CCC-verified.
Visit here to learn more about the brief and how to submit your work!