Six months ago, when the idea of social distancing became a reality, the detriment to the livelihood of artists, curators, and institutions seemed inevitable. Commercial art galleries, and in retrospect, artists, suffered financial losses from losing business with clients and temporarily closing gallery doors, all while still paying operational costs such as rent. In addition, the sudden transition to social isolation meant that public museums and galleries were forced to reconsider how they would make their previously planned exhibitions visible to their audiences. With indefinite isolation, artists and curators, emerging or established, needed to examine how they would communicate without access to in-person resources. Even though the Covid-19 Pandemic has affected the vitality of the art world, both financially and socially, the turn to virtual communication has positively affected the visibility and exchange of art in engaging ways.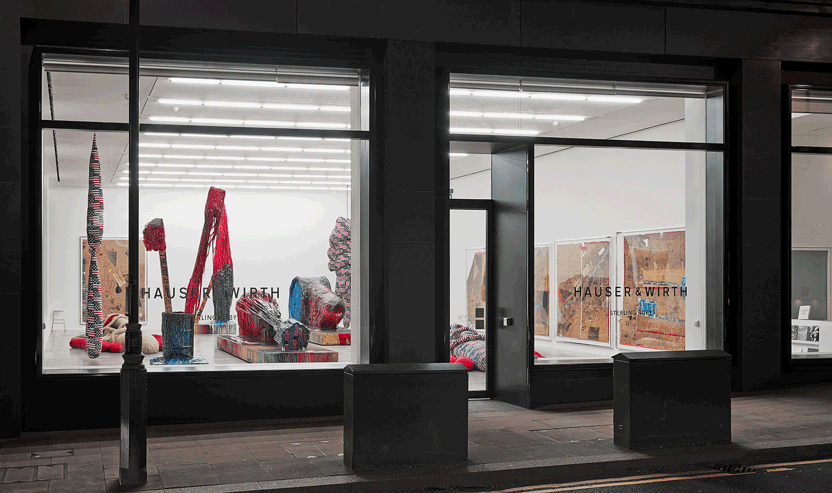 Like countless other industries, the art world has turned to online resources to continue to work remotely. Zoom chats have taken the place of meeting rooms. Instagram live streams have become theatres for discussions and presentations. Museums' websites have become gallery spaces. By utilizing resources that the internet has to offer, the art world has adapted and developed intriguing ways to make art openly accessible to audiences, while also providing new possibilities for professionals to curate and engage with art in various capacities.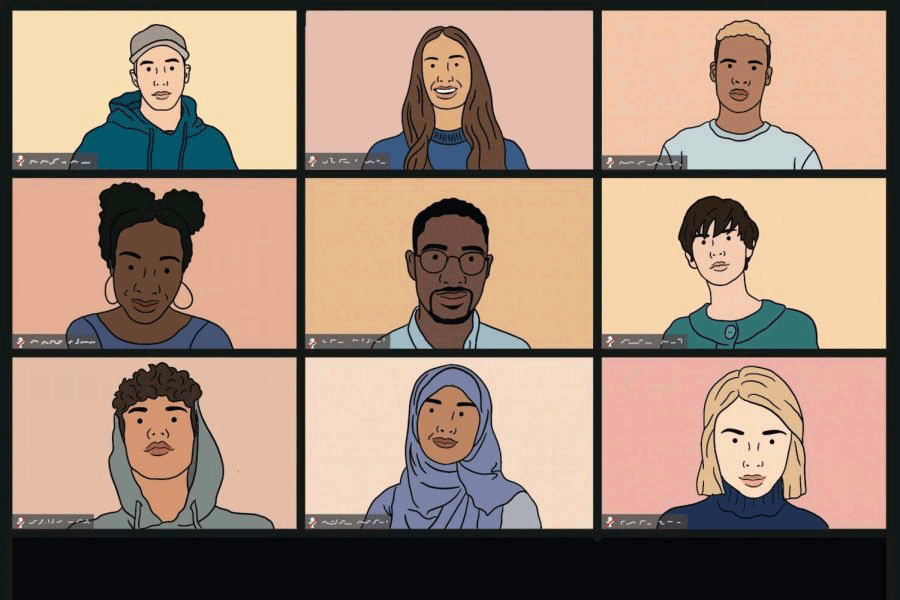 Online Exhibitions
Numerous established art museums and galleries have recently put the focus on the development of virtual programming by curating online exhibitions and hosting virtual events and tours. Virtual programming provides 24/7 access to these institutions' content and makes it accessible to new and potentially global audiences.
MoMA in New York is translating most of its in-person exhibitions onto its website. For example, Shuzo Azuchi Gulliver's exhibition Cinematic Illumination presents installation images of the in-person exhibition and access to curatorial material such as texts, immersive videos,  music playlists, and video interviews with the artist and curator.
The international arts organization, Hauser and Wirth, has a section of their website dedicated to online exhibitions. Viewers can browse through numerous digital presentations of influential artists' work along with excerpts of biographical and curatorial texts. The group exhibition Artists for New York showcases artworks for sale to fundraise for non-profit organizations in New York that have been impacted by the Covid-19 Pandemic.
Numerous organizations have developed 3-D renderings of gallery spaces with artworks. The exhibition Part 1 The Era of Seclusion by Visionary Projects in New York allows viewers to browse through the halls of a virtual gallery to gain close up views of artworks in space.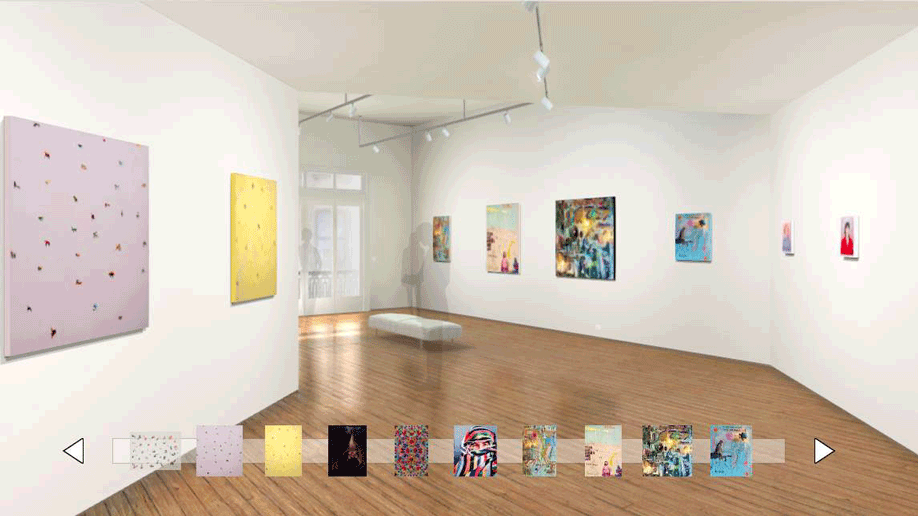 Opportunities for Emerging Artists and Curators
For independent or emerging artists and curators, curating and exhibiting work online creates new potentials for expanded audience reach. In addition, the practical and financial risks are low ––curating on an online platform decreases standard exhibition costs that curators are subjected to such as finding gallery space, transporting art, and facilitating travel. The presence of virtual art programming has encouraged curators and artists to develop online exhibition spaces, through means of coded websites. The transition to remote work has also increased opportunities for people to work for, or connect with, arts organizations outside of their localities –– job listings and calls for proposals are expansive and sometimes encourage applications from international candidates.
Young Space (@yngspc) is an itinerant arts organization founded by Kate Mothes. Based in Wisconsin, Young Space coordinates both online and real-life exhibitions of emerging and early career artists. During the Covid-19 Pandemic, Young Space has focused on developing a platform for online-specific exhibitions called Young Space Views. Interested applicants can apply to curate unique projects through the open call for proposals. Successful applicants will be able to creatively design an exhibition website to showcase artworks, research, and writing.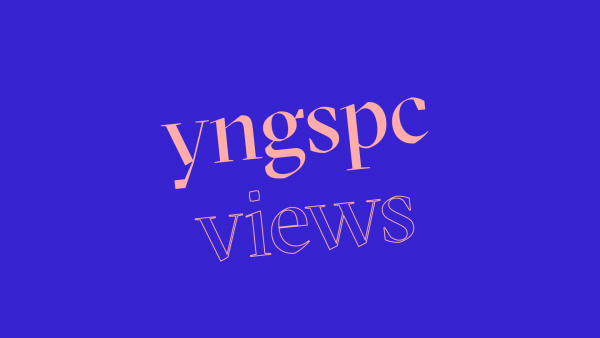 Open-access Exchange Resources
Despite physical isolation, social media has kept people connected and has helped foster widespread conversation about decentralized political and social movements such as The Black Lives Matter movement. Thinkers, curators, and artists have pushed for change inside and outside of the art world by critiquing the Eurocentric nature of museums, advocating for reconciliation, and encouraging the use of anti-racist action. Online platforms have provided space for the open exchange of information –– individuals, whose voices may have otherwise not been heard, have shared stories, histories, and resources to help facilitate change.
The organization, Decolonize The Art World, is described by its founder, writer and curator, Yaa Addae, as an "online anti-colonial art theory school" (Addae 2020). Addae encourages the exchange of anti-colonial knowledge on Instagram, and by inviting the public to contribute resources such as artworks, articles, book excerpts, and videos to this open-source research platform.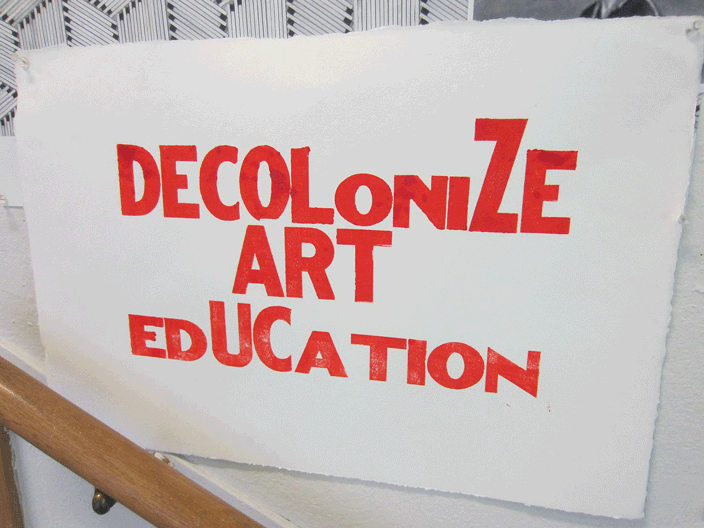 As public spaces begin to open, audiences can begin to view art in person safely. However, the new focus on the virtual artistic exchange will likely continue as art professionals and viewers continue to navigate the effects of the Covid-19 pandemic. The communication of ideas, knowledge, and art through online platforms is providing creative ways for diverse people to stay connected with art and engage with the important societal conversations that artists and curators guide.
For more information on Yaa Addae and Decolonize The Art World listen to this interview https://www.arthistorybabes.com/episode-157-decolonize-the-art-world-with-yaa-addae.
If you would like to learn more about exhibitions with Young Space Views, you can find information about the exhibit I curated here https://yngspc.com/exhibitions/2020/08/layercake-rajab-ali-sayed/.