Two months after his 90th birthday, Desmond Tutu passed away on the 26th of December 2021. The Archbishop had been battling prostate cancer since the 1990s and was hospitalized several times due to infections.
A Nobel peace prize-winning anti-apartheid activist and South African cleric, Tutu was known for having coined the phrase "rainbow nation". He also dedicated his activism to many global causes, having fought for LGBT rights, condemned homophobic legislation in Uganda and spoken out about the Palestinian crisis.
Tutu was a champion of sustainability, calling on world leaders in 2015 to switch to renewable energies. He called the struggle against climate change "one of the greatest moral challenges of our time" in a petition that gained over 300,000 signatures.
His active support for marginalized peoples and environmental protection reflects the United Nations Sustainable Development Goals for Reduced Inequalities, Peace, Justice and Strong Institutions, and Climate Action.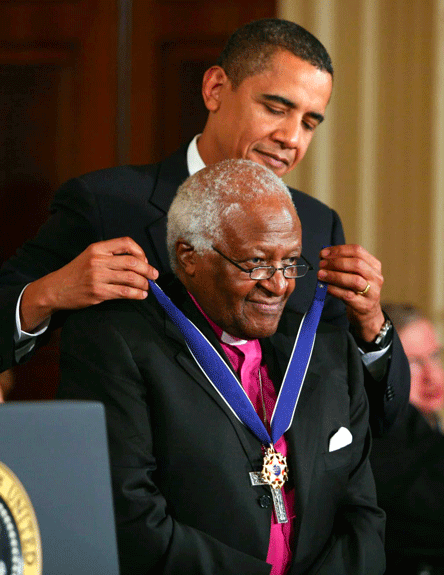 The Archbishop's death prompted outpourings of mourning and commemoration from across the world — from religious and world leaders to artists everywhere.
Queen Elizabeth said that he had "tirelessly championed human rights in South Africa and across the world," while Barack Obama, the former president of the United States, called him a "mentor, a friend and a moral compass (for him) and so many others."
In celebration of the Archbishop, Edson Sabajo, co-founder of the Black owned streetwear brand Patta, and artist Vincent van de Waal collaborated to create art and clothing to honour him shortly after Tutu had turned 90.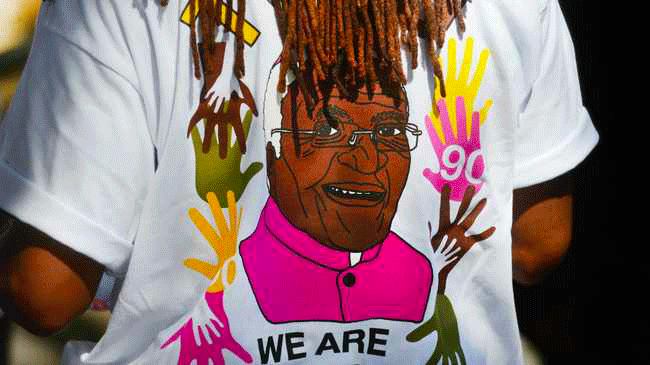 Van de Waal is the creative director and co-owner of Patta and works as a graphic designer in the Netherlands. He was inspired by a photograph of Tutu surrounded by children at the Tygerberg Hospital, a cause very dear to the late archbishop's heart. The proceeds of these limited-edition pieces went to Tygerberg Hospital Children's Trust (THCT) — the largest provider of pediatric care to over 44,000 children in Africa every year.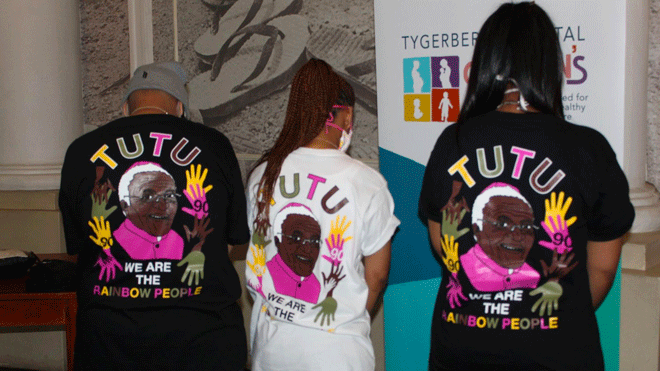 Van de Waal chose to create an illustration of the photograph in order to create a more personal touch. The simple and vibrant line drawing was surrounded by colourful handprints to capture the energy of the original photograph.
"In the background of this picture was sort of a wallpaper with all these colourful hands. So, I knew the picture meant a lot for the hospital and for the people who work there because you see the energy of Archbishop Desmond Tutu very, very well in the picture," Van de Waal said, explaining his inspiration for the illustration. "So, I used that to design something they could relate to."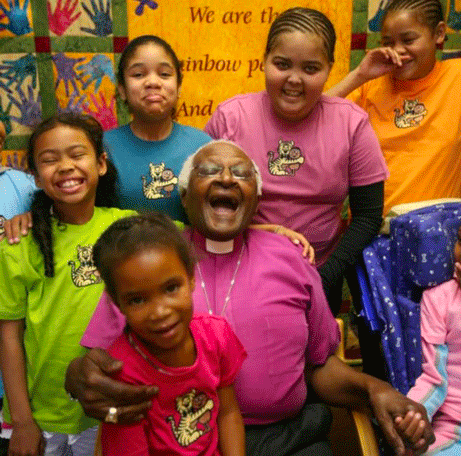 Out of all the homages and artworks dedicated to Desmond Tutu both in life and after his death, Van der Waal's and Patta's is particularly powerful, as it supports a cause that was so dear to the late Archbishop.
To continue Tutu's legacy, donations can be made to the trust in support of the hospital's services here.