When we think of a museum, we might picture a place that celebrates the best we have to offer as a society, perhaps in the form of magnificent paintings, scientific advancements or historical artifacts. There is one museum, however, that shows us instead our most harrowing side – the one we may want to forget but need to remember.
When Sharon Zaga was a teenager, she traveled to Poland to visit the concentration camps. While she and her friends were laughing about a funny thing someone said, a person approached them and asked, "Do you realize where you are?" They were in Treblinka. She felt incredibly ashamed. "It was the first time I understood that memory is fickle," she observed.
For Mily Cohen, taking care of her newborn baby while watching the Rwandan genocide unfold on the news, made her stop and reflect, "What world did I bring him into?," she asked herself. Both women vowed to dedicate their lives to fighting injustice, and together they embarked on a project that would take twelve years to become a reality.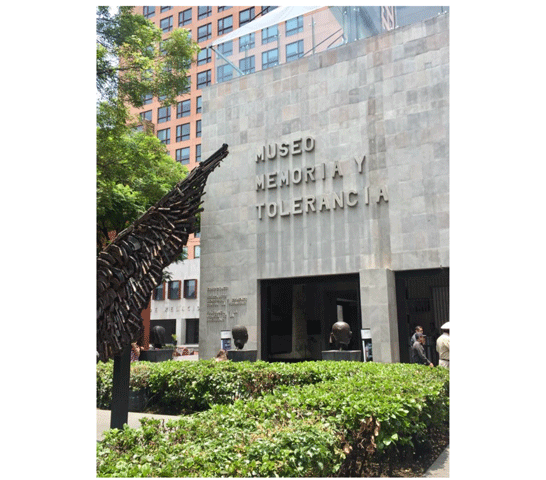 The Museum of Memory and Tolerance (Museo Memoria y Tolerancia) is located in the Historic Center (Centro Histórico) of Mexico City, in front of Alameda Central, the oldest public park in the country, built in 1592. Since opening its doors in 2010, their main goal has been aligned with the United Nations Sustainable Development Goal of Peace, Justice and Strong Institutions.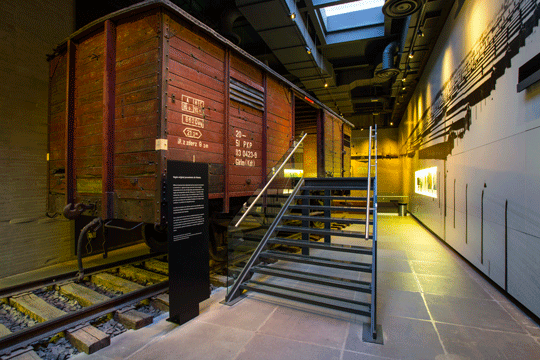 The museum is divided in two sections: Memory and Tolerance. The visit starts in Memory, where we learn about several of the most infamous genocides of the 20th century.
The Holocaust is probably the first one that comes to mind, and a big portion of the exhibition is dedicated to everything from the rise of the Nazi party to the building of concentration and extermination camps. Visitors may also learn about other lesser-known but equally horrifying genocides, such as those in Rwanda, Bosnia, Guatemala, Cambodia and the ongoing crisis in Darfur.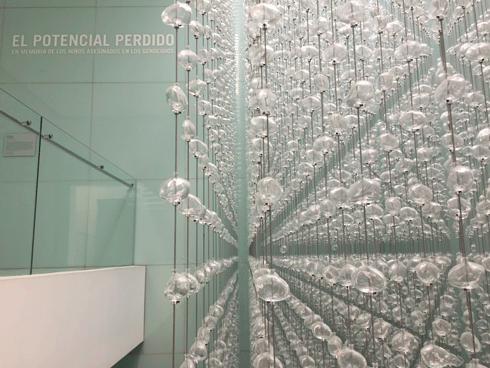 Between the two sections, we find one of the most moving pieces of this museum. The Lost Potential, an installation by the Dutch artist Jan Hendrix that is composed of twenty thousand crystals in the form of tears, symbolizes the two million children murdered during these genocides.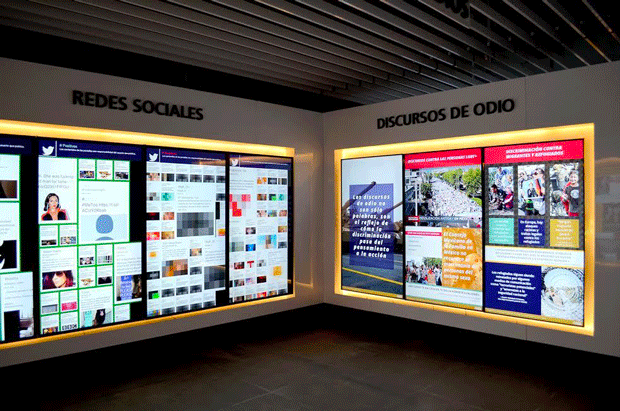 When we arrive at Tolerance, the tone shifts from sorrowfulness to accountability. Values such as diversity and inclusivity are presented in opposition to the consequences of several kinds of discrimination – by race, gender, sexual orientation, religion, age and disability. In addition, a room full of screens showing television broadcasts, Facebook posts and tweets, portrays the responsibility of both news media and social media in perpetuating stereotypes.
This exercise of consciousness culminates in a room called Social Action Movement (Movimiento de Acción Social) where we have the option to choose one among many social causes and discover how we can help through concrete actions.
"In your local context, there are so many little things you can do to change the world. It's the small actors that make the changes happen," Zaga remarks.
What crimes against humanity may be happening at this very moment? Places like this remind us that what has happened before can happen again. "The capacity for destruction is inside of us, it emerges very easily. But is a person naturally intolerant? No. That is a product of disinformation, of fear," Zaga declares.
Memory is fickle indeed, but so is awareness. Responsibility lies within every one of us to fight indifference, to disregard unfounded beliefs, but most of all, to help – to take the first step towards real change.
You can learn more about the Museum of Memory and Tolerance at their website, and follow them on Facebook and Instagram.