Laine Butler is proof that creativity is not bound by a single medium. Having worked in a wide range of media and milieux, the Vancouver-based artist and designer blends sound, movement and colour in his dynamic and versatile practice.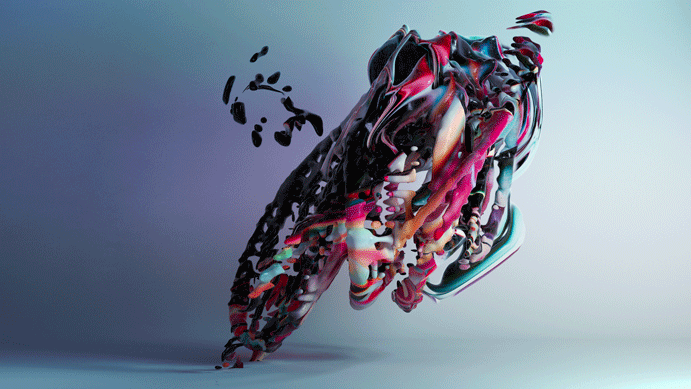 Butler has contributed his graphic design, motion design and Live Visual work to everything from music festivals to commercial art to album covers. In an interview with Arts Help, Butler discusses his artistic practice, inspirations and community-forward outlook on creativity.
---
Tell us a little bit about your work.
I like to explore the relationship between colours and experiment with organic shapes. I approach my art as a practice of mindfulness. When people experience my work, I hope they will have a moment of mindfulness too. I like to use film grain, textures and grit to add impurities as if my pieces are based in the physical realm. I create art through intuition mending iteratively to create pieces that strike a balance with chaos and flow.

Much of your practice involves sound, motion and music — what drew you to work in these mediums and concepts?
At an early age, I was trained in classical guitar. As a teenager, I was in multiple bands that spanned genres from metal to post-rock, which helped build my sound and music repertoire. In my early 20s, I was diagnosed with Neurofibromatosis (NF) type 2.
A pivotal moment for me as an artist was when I lost hearing in my left ear due to surgery to remove brain tumours. As a result, I developed a greater appreciation for visual art. I utilize the same practices from making music in approaching art, such as drawing upon intuition, jamming and improvisation. I go back and forth with making music and visual art and combine both mediums when the moment feels right.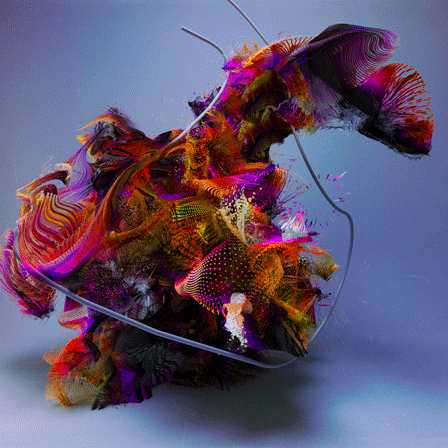 A lot of what you do involves collaboration and supporting other artists, especially local artists. Why is it important as an artist to be a part of a mutually supportive community?
It takes a community to make an artist. The idea that an artist spends all their time locked up in their studio, never seeing the light of day, seems unsustainable. An artist needs input, and inspiration comes from a multitude of things. Through community, you gain opportunities to collaborate, exposure to new art, and learn from others, ultimately pushing your development as an artist, ranging from experimentation to thinking about new ways to present art.
Mutual sharing from community workshops helps make learning new skills and tools more accessible. Supporting artists in this way allows them to elevate their art, and perhaps they can innovate these skills and tools in new ways previously unimagined. When artists showcase their art together, this benefits everyone as it increases opportunities for new people to discover their work.
Most importantly, community is always about sharing. When we share and support each other, we all succeed.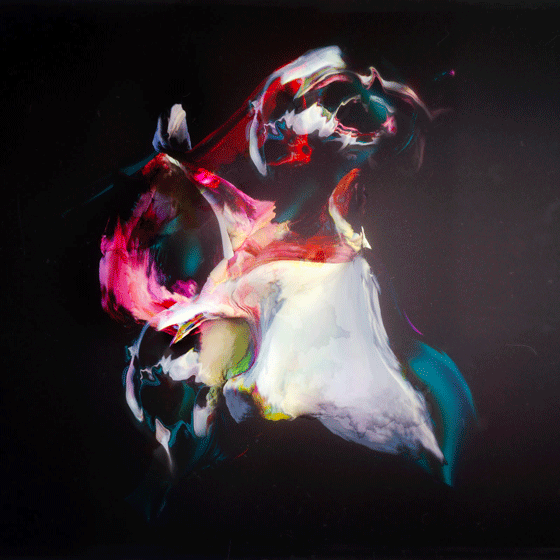 You're a founding member of the Chapel Sound Music and Art Collective — can you tell us more about how that began?
Chapel Sound started as a group of folks from 'Vancouver' (the unceded Coast Salish territories of the xʷməθkʷəy̓əm (Musqueam), Sḵwx̱wú7mesh (Squamish), and Sel̓íl̓witulh (Tsleil-Waututh) Nations) who got together, played their music and shared music that inspired them. The group evolved into a large ad-hoc run music and art collective that hosted major music events throughout the city.
Through Chapel Sound, I created event visuals as a VJ (video jockey), which added another dimension to our events. As the collective grew, I've had the privilege of meeting and collaborating with Nancy Lee and Kiran Bhumber, who are both incredible artistic visionaries, facilitators, community leaders and all-around amazing people that constantly inspire me.


Art is a conduit of social change — is there a particular cause or United Nations Sustainable Development Goal that is close to you?

In all honesty, it's a shame that these are goals because they address the basic needs for humans to self-actualize. I say this as a person who acknowledges their great privilege. More needs to be done. The fact that hunger and unclean drinking water are still issues in 2022 speaks to how lost our perspective is as a society — to incentivize the wrong things.
I hope these "goals" will be common sense. Once we realize how we are interconnected and the need to care for one another, achieving these SDGs will allow us to live more equitably so we can reap the benefits of sharing and learning from one another.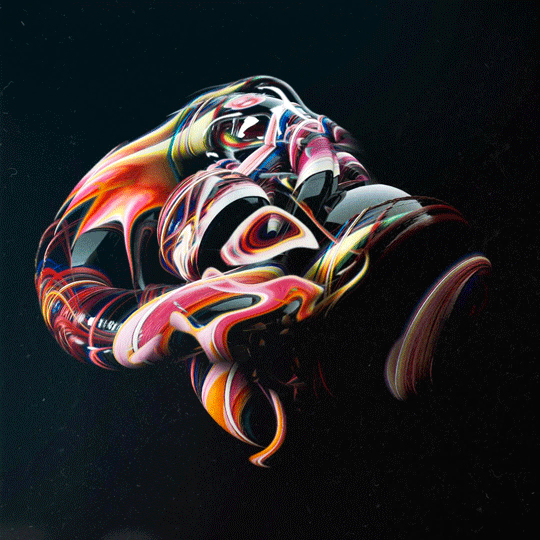 What do you hope to see in the future of art, whether that be in your own practice or in the artistic community as a whole?
This is a tough question. I think art is in an exciting place right now, and it could break out into a million directions. It's really interesting to see cohesive multidisciplinary immersive works take up whole gallery spaces, and in increasingly more ubiquitous spaces, as technology becomes more inexpensive and more accessible. I hope newer voices and visionaries enter these spaces and that they blow our minds.
---
See more of Laine Butler's work here.