As cryptocurrencies and NFTs become increasingly mainstream, it is vital that we develop systems that harness their potential in a sustainable manner. In this spirit, DigitalArt4Climate, a multi-stakeholder initiative, is uniting innovative eco-friendly blockchain technology with the mobilizing capabilities of art to empower sustainable development and climate action.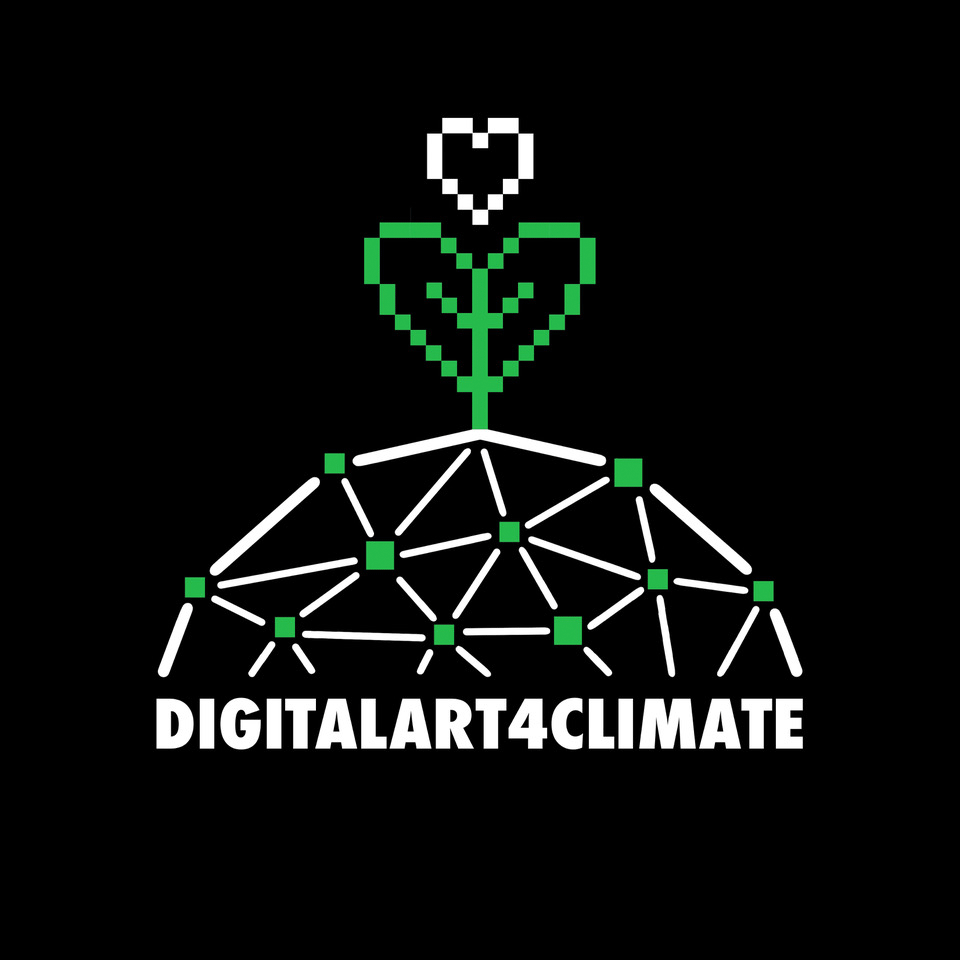 "​​Our generation has been blessed by the conspicuous opportunity to impact our world with the transformational power of Art and Blockchain together," says Irina Karagyuar, a DigitalArt4Climate partner. "Art is free, and looks for human expression and emotional impact on behalf of society."

As part of this endeavor, the DigitalArt4Climate Art Competition is calling on artists from across the globe to unlock the capacities of digital art as we continue to build creative solutions in the face of climate change. Organized by IAAI GloCha in collaboration with the UN-Habitat youth programme, the competition received 208 applications from artists from 58 countries seeking to inspire deeper connections with ourselves, each other, and the earth that we share.

The United Nations has declared 2021 to be the Year of Creative Economy for Sustainable Development in recognition of art's vital role in inciting positive change with creative solutions. Through the DigitalArt4Climate Art Competition, creators of all ages and nationalities are invited to contribute to climate action through the combined power of art and technology.

"Seeing the global climate change storm building up creates a lot of uncertainty and a sense of hopelessness, but when we turn our quest for answers to the question What can I do, What can we do? towards culture and art, our minds brighten up and we feel inspiration and joy," says DigitalArt4Climate founder Miroslav Polzer, reinforcing the notion that art is not only a viable, but profoundly powerful solution.

Roger Haus, DigitalArt4Climate partner and Exquisite Workers founder, echoes this sentiment, saying, "We believe that through the process of appreciating art we witness the struggles and the brilliance of humanity, and through the process of creating art we surrender to the brilliance within ourselves."
Connecting to our humanity was a key theme in the Art Competition, as submissions were not just selected based on technical skill and innovation, but also on the artist's personal understanding of the crisis we are facing. "We were searching for something that would trigger the emotions, because today the Earth needs a heart," explain the competition's organizers.

Stepping up to the task, this year's artists created artworks in a wide array of media, from digitized watercolour to dance to jewelry, all touching on a diversity of issues, such as extreme weather, mass consumption of plastic, air pollution, and more. All 30 of the finalists' pieces, or the COP26 Collection by DigitalArt4Climate, are currently being exhibited in Glasgow at the United Nations Climate Change Conference UK 2021, after which they will be exhibited in several major United Nations offices around the world throughout 2021 and 2022 as well as in the virtual 3D gallery Artgence.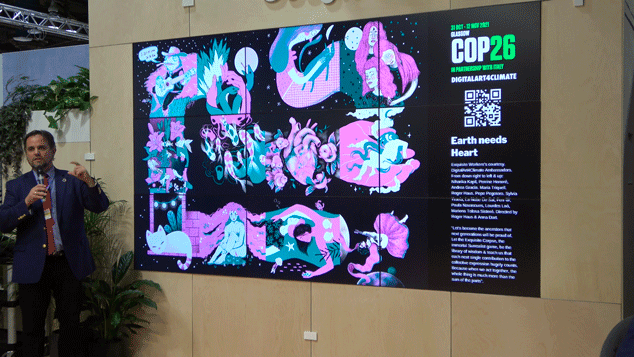 The COP26 collection will be an ongoing "travelling" show, sharing its message of climate action far and wide. "We are interested in finding a place for it in the museums, galleries, over the billboards, in Metaverse and even in the space stations for the pop up shows, to interconnect different sectors and engage everyone everywhere," says Anna Dart, DigitalArt4Climate partner and NFT to stay movement co-founder.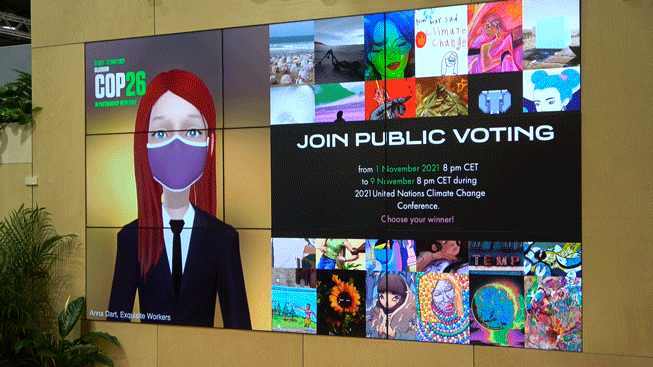 "We have inherited incredible legacies from our common ancestors. Let's become the ancestors that next generations will be proud of," says Dart. "Because when we act together, the whole thing is much more than the sum of the parts."

The voting for the competition ends on November 9th at 8pm CET, and you can cast your vote for your favourite artwork here. To support the eco-conscious creators, follow the DigitalArt4Climate on Instagram.
---
Meet the organizers and major partners: GloCha, UN-Habitat, Social Alpha Foundation, Unique Network, Palette69, HubZine Italia and Exquisite Workers (try out the Exquisite Corpse game).