Every year on Earth Day, communities across the planet come together to take action for the climate. This Earth Day, which took place on Friday, April 22, Arts Help is joining the global climate movement to inspire climate action and embolden audiences to practice actionable steps for a sustainable future.
To promote everyday environmentally responsible practices at the Coachella Valley Music and Arts Festival, Arts Help has partnered with Global Inheritance for TRASHed: Art of Recycling, an artist-driven initiative that creates one-of-a-kind artworks out of recycling bins.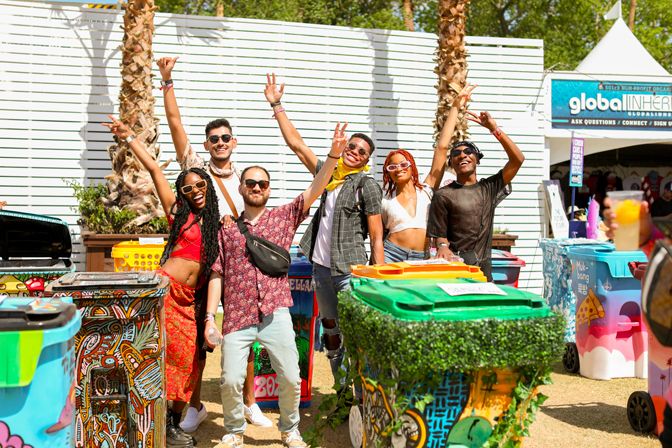 Every recycling bin is given a fun and unique design by the participating artists, turning recycling into an enjoyable and memorable experience for festival goers, ultimately inspiring them to be active in solving environmental problems both during the festival and beyond. This year, Arts Help partnered with artist Malik Trips, whose recycling bin design calls for an end to unsustainable energy sources and highlighted the necessity of solar power in the fight against climate change.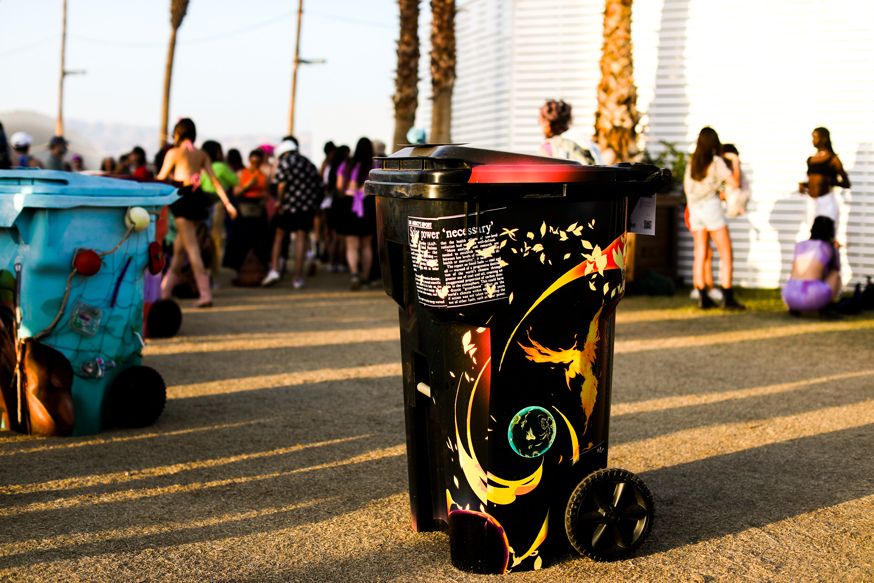 Arts Help's Earth Day initiative follows in the spirit of last month's Earth Hour program, during which we encouraged our community of over 18.5 million members across the world to participate in a worldwide black-out period. On March 26th, Arts Help partnered with COMMB (Canadian Out Of Home Marketing & Measurement Bureau), utilizing creative billboard messaging to raise awareness for the climate crisis and inspire viewers to take care of our shared home.
"OOH holds the power to raise awareness as well as unite people towards a common social cause, through effective communications," says Rachana Lokhande of Digital OOH.  "Leveraging the power of DOOH, further integrated with technology, can help advertisers plan better environmentally friendly campaigns, thus, adding value towards consciously investing in our planet."
Natasha O' Connor, General Manager of Out of Home Media Association Aotearoa (OOHMAA), echoes this sentiment. "The call for sustainability is getting louder every year, and it's one that the Out of Home industry in Aotearoa (New Zealand) has heard and is answering through the many green initiatives our members are implementing."
"Supporting Earth Day is one way that we, as an industry, can draw attention to and amplify the message of Earth Day, calling on Government, Businesses, Brands and People to take action now as we are fast running out of time," says O'Connor.
By sharing a message of sustainability to audiences across the globe, Arts Help's Earth Hour and Earth Day 2022 initiatives unite our community in collective care for the environment in acknowledgement that while our individual actions may be small, together they have a powerful impact.
Learn more about Earth Hour and Earth Day.