An artistic collaboration between two childhood best friends, Patrick McNeil and Patrick Miller, FAILE has taken street art to the next level. Inspired by the vibrant streets of New York, this Brooklyn-based duo made their initial mark with printmaking using mono-print silk screens. Since its inception in 1999, FAILE has transcended the streets of New York to a global platform where its evolved style including massive murals, sculptures and tile-work is used to convey complex socio-political messages.
Despite changes to scale and artistic medium, FAILE stays true to specific archetypes and motifs such as the wolf, the horse, and stereotypical Western notions of the indigenous "savage." They juxtapose these features against the backdrop of classic American or pop culture references to reimagine "what it would be like if Native Americans came back and overtook the city." It's an ode to returning to a more sustainable order of nature and community.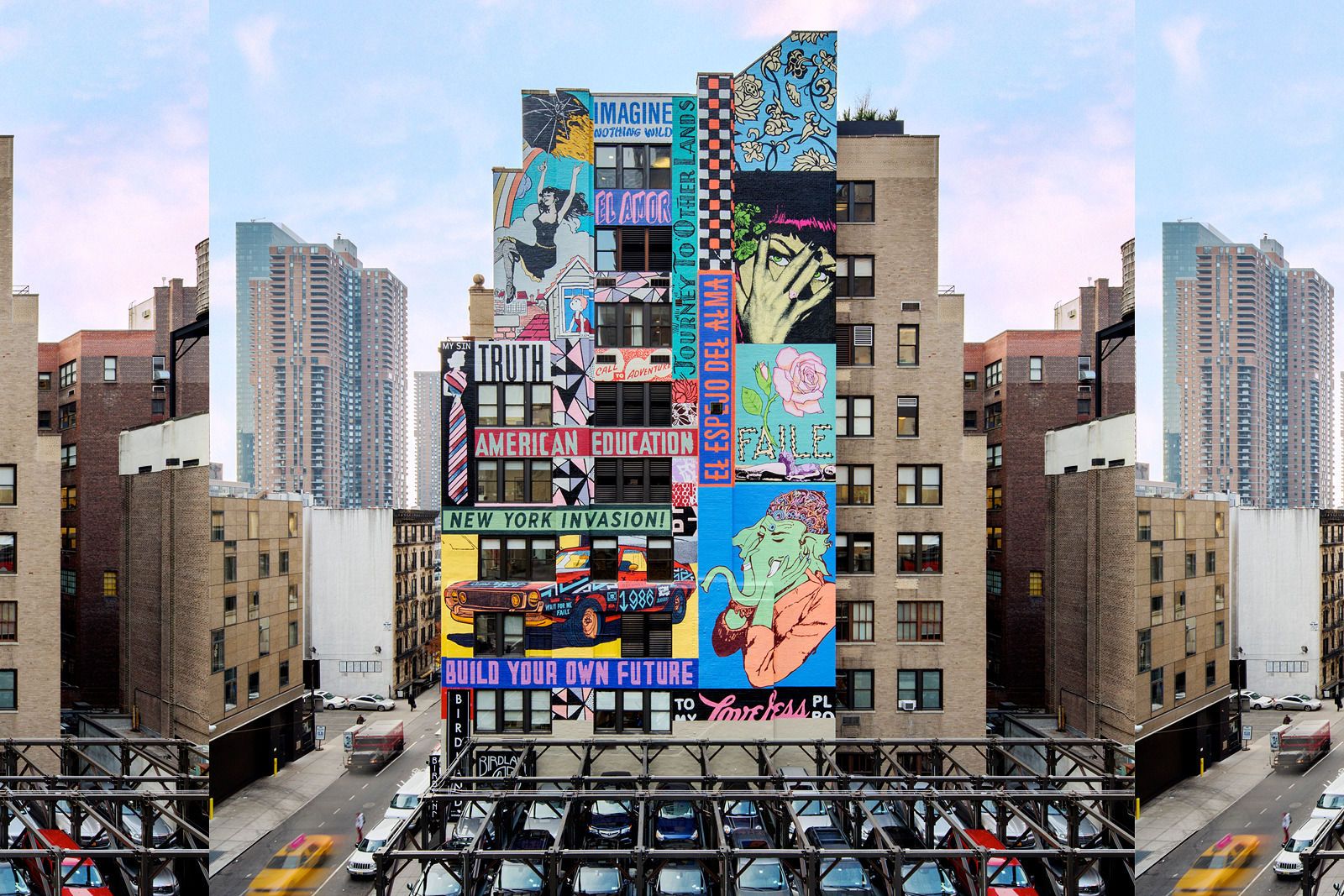 "Our process has always resembled this loose and fast critique on society, whether it be literal or figurative," stated FAILE in an interview with Brooklyn Street Art. So there is no surprise when much of their work aligns with the United Nations Sustainable Development Goals. In the same way the sustainable development goals critique the world's most precarious social, political and environmental phenomena and urge for urgent reform, FAILE's recurring motifs align with the UN sustainability goals of  Sustainable Cities and Communities and Responsible Consumption and Production to challenge hegemonic notions of community and consumption.
Highlighting the necessity for safe, inclusive and sustainable cities, Sustainable Cities and Communities aligns with the concept of the ferry wheels featured in Les Ballets de Faile. In an interview with VICE, Miller highlights how these installations explore the idea that, "Native Americans came back and retook the city that was once theirs." The representation and empowerment of Indigenous culture in the North American context is essential. Safeguarding Indigenous culture ensures that the histories of dispossession and displacement will not be buried beneath urbanization making cities safer and more inclusive for those that have been pushed to the margins of society. The archetype of the wolf as well as other references to indigeneity can be seen in other projects including, Savage/Sacred Young Minds, Strong Currents, and the Strasburg Station mural in France.
Likewise,  the Faile Temple in Portugal is an attempt to restore "lost crafts" as McNeil puts it. Piecing together handmade tiles one by one until the two year project was completed in 2010, Faile Temple pays tribute to the craft of tiling that was first introduced to the region by the Arabs in the 8th century. The project revitalizes a lost craft which not only protects cultural heritage, as Sustainable Cities and Communities targets, but also exemplifies sustainable development of buildings with local materials. The temple also features the classic symbols and motifs of indigeneity that are referenced in their other work. The duo later brought this technique back home tiling the surface of an abandoned Brooklyn home.
Aside from endorsing sustainable communities, many of FAILE's projects intersect with the United Nations Sustainability Goal of Responsible Consumption and Production painting a picture surrounding the conservation of nature.. In an interview with The Great Discontent, Miller recounts a key motivation behind the sculpture, where  "Russia and China are drilling the hell out of [Mongolia] and going after mineral rights. We started to think about all the people who would never benefit from what that land has to offer," and how Wolf Within is born. The five meter tall fiberglass and steel sculpture erected in the centre of National Garden Park in Ulaanbaatar, Mongolia is a protest against unsustainable resource procurement methods. It symbolizes a reclamation of nature and acts as a reminder to make efforts towards sustainable measures so coming generations may reap the benefits of what the land has to offer.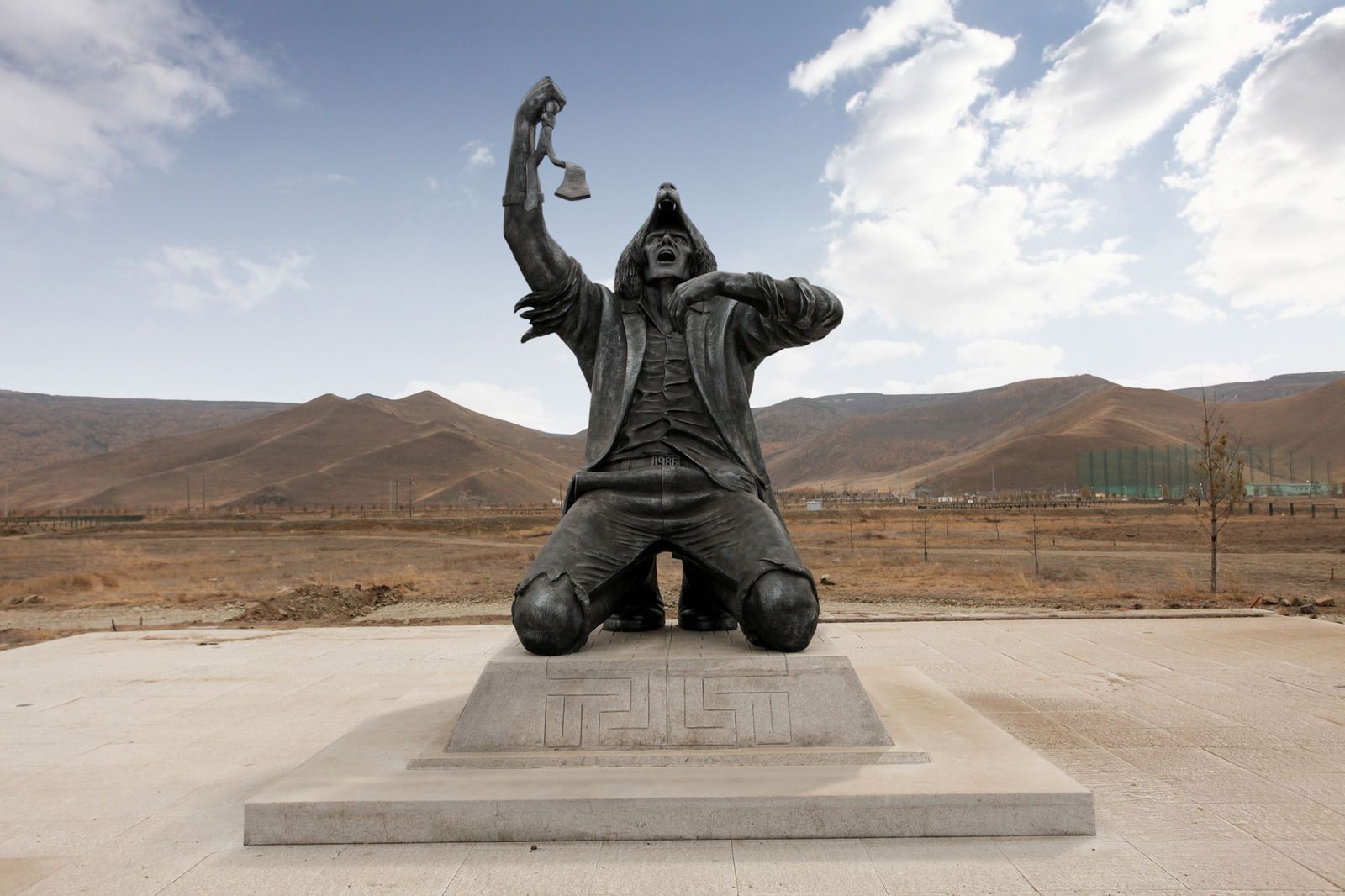 Weaving together symbols of nature with references to modern American society ironically plastered on the face of high rise buildings in large metropolitan centres, the works of FAILE can be thought of as an homage to aspects of culture and community that have been lost in the age of urbanization. FAILE challenges the normative ideas surrounding progress and modernization as urban centres continue to sprawl at the expense of nature.