The year 2022 marks 25 years since the legendary musician, cultural icon and activist Fela Anikulapo-Kuti passed away. Yet, his influence is still prevalent.
Kuti was a musical genius who played multiple instruments, including the trumpet, saxophone, keyboard, guitar, and drums. He initially started playing a fusion of jazz and highlife, which was a popular sound in West Africa. His time spent studying at the Trinity Laban Conservatoire of Music and Dance in London and touring around the United States heavily influenced his musical style, resulting in his creation, performance and popularization of Afrobeat.
Kuti is credited as the inventor of the Afrobeat, which is a fusion of American blues, jazz, and funk with traditional Yoruba music. His popularity peaked in the 1970s where he went on to become a beloved musician, producer, political revolutionary, and arranger. He spread his music worldwide and would famously state that the music of Africa is a big sound — the sound of a community.
A pioneer, trendsetter and dissident who was not afraid to speak truth to power, Kuti used his music as a tool to challenge and change Nigeria's socio-political discourse. Because of his vocal resistance, Kuti was repeatedly arrested and beaten.
Born in 1938, Kuti grew up in a tumultuous period when Nigeria was still a British colony. He was raised by his politically active mother, Funmilayo Ransome-Kuti, who had an immense influence on him, sparking, igniting and fanning his passion for challenging the injustices facing all Africans through his music. His lyrics, which centred on Pan-Africanism, spread messages of hope, strength and change.
Even after several decades, his message still resonates with people not only in Nigeria, but across the African diaspora.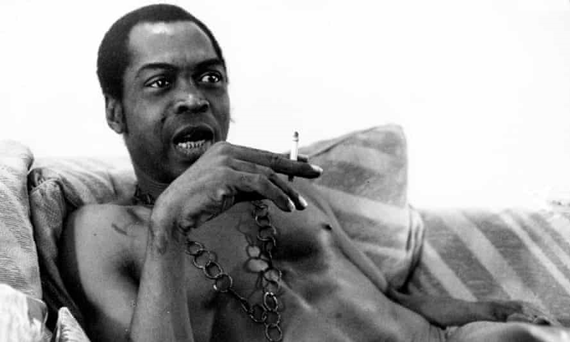 Afrobeat should not be confused with Afrobeats — a popular music that was initially developed in Nigeria, Ghana and the UK in the 2000s and 2010s. Afrobeats is a successor of the Afrobeat genre from the 1960s, taking a contemporary approach to the genre.
Afrobeat has gained popularity in recent decades, and several artists such as Burna Boy, Wizkid, Davido, Mr Eazi, and Tiwa Savage have proudly carried the baton. The current crop of Nigerian artists who have modernised their forefathers' music have lived to the ethos of the United Nations Sustainable Development Goal on  Sustainable Cities and Communities, which promotes the protection of the world's cultural and natural heritage.
The cross-cultural aspect of this musical genre is enormous, linking it to the United Nations Sustainable Development Goal on Reduced Inequalities, which promotes universal social, economic and political inclusion. Thanks to internet trends, styles and sounds in pop culture can easily move through countries and cities. Afrobeat is no exception, with the rise of technology and of appreciation for African music, people from across the world are listening to music with just a click of a button.
Additionally, apps like TikTok have catapulted the popularity of this genre across the globe, as illustrated through the numerous Afrobeat dance challenges found on the social media platform. These trends have ensured that authentically African music not only remains relevant, but is passed down through generations.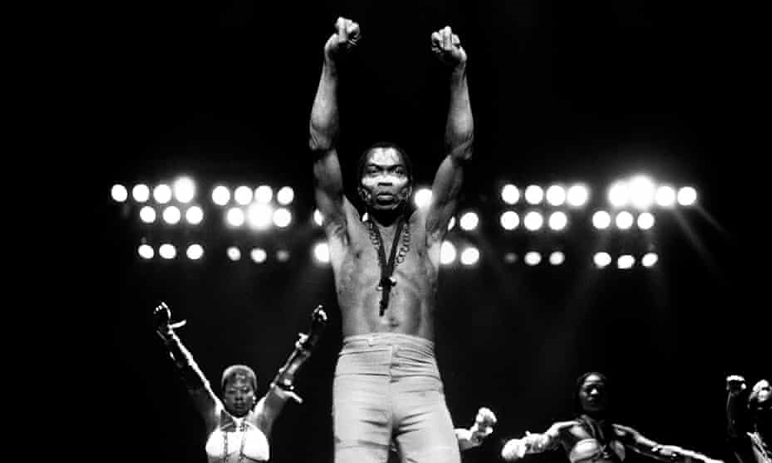 Recently, there has been a resurgence in appreciation for both the genre and the genre's creator. Various plays and countless documentaries have been created globally that celebrate Kuti's contribution towards music, such as the critically acclaimed Fela and the Kalakuta Queens, which successfully toured across Africa (and even had two runs at the South African State Theatre) and Fela Son of Kuti: The Fall of Kalakuta. Furthermore, in 2009 Fela! The Musical played on Broadway, and obtained producer backing from Jay-Z and Will Smith.
Clearly, Fela Kuti's legacy still reigns supreme, and his sound still continues to have a profound influence on today's artists.