In the essay Ways of Eating, professors of art Laurie Beth Clark and Michael Peterson articulate the ways "that food is used to create and (or) invoke community" (226). In their 2013 article, Critical Ingredients in a Free Lunch, Beth Clark and Peterson state, "In art as in life, we tend to associate food with generosity… Offering food or drink to guests on arrival can be said to be the signature gesture of hospitality." Food is all at once a source of sustenance, community-making, and cultural conditioning. As regularly as food appears in pictorial subjects and material substances throughout manifold examples of art history, it has too been a source for framing and constructing diverse forms of socially engaged art practices. For example, artists use food–– and the practices that go hand in hand with food such as cooking, feeding, and eating–– as a tool to guide expressions of performance art, relational art, social engagement, and cultural critique.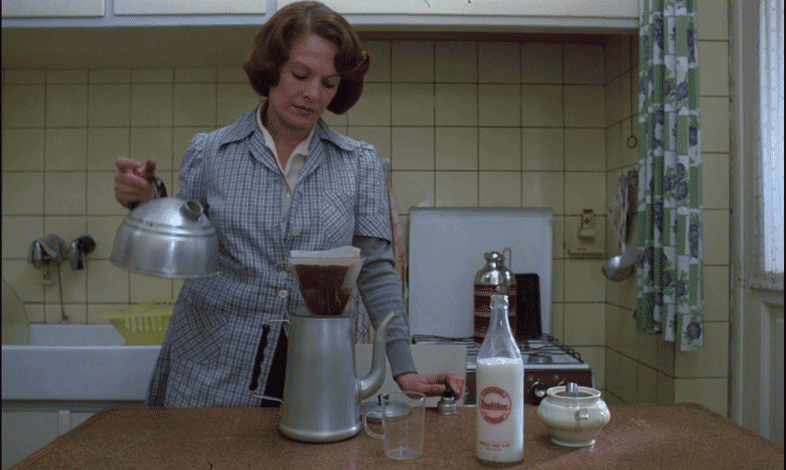 Foodstuffs, Relational Performances, and Cultural Exchange
To further explore an idea derived from the popularized concept of Relational Aesthetics, first coined by French curator Nicolas Bourriaud in 1998, Beth Clark and Peterson contend that, "Relational performances refer to those in which the performance itself is located in––in fact made of––social interaction." At the height of the Relational Aesthetics movement, "relational artists rejected the making of conventional art objects, opting to engage audiences through situations which called for, and at times demanded, interpersonal interaction, facilitating community among participants." While not all relational artworks fall under the umbrella of Relational Aesthetics theory, relational performances are artworks whose primary focus (or goal) is to create and sustain a connection between object (artwork) and audience. Although it is not necessary for a relational artwork to subsist with food as its primary subject, Beth Clark and Peterson articulate that food is a persistent element in many relational artworks. They state, "that sometimes it seems as though relationality as a performance form is defined precisely by the act of feeding the audience-turning viewers into eaters, privileging the stomach over the eyes."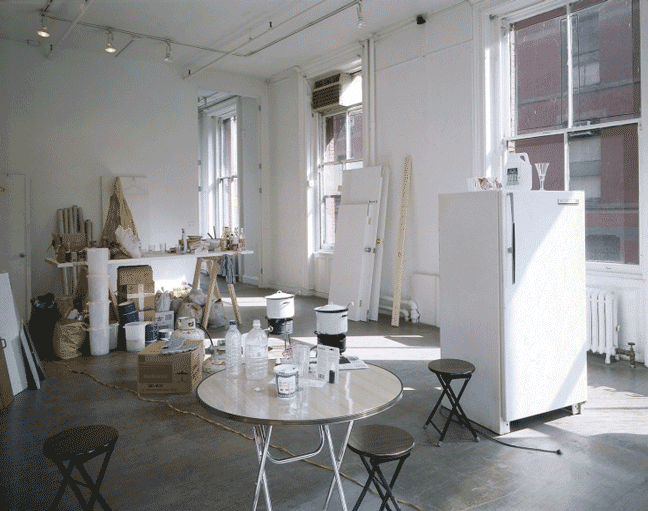 Since the late 1980s, the practice of Argentinian-Thai artist Rirkrit Tiravanija has been recognized for its relational and conceptual being. In 1992, Tiravanija hosted an exhibition installation at Gallery 303 in New York titled Untitled (Free). Throughout his body of work, Tiravanija aims to break  "down the barriers between the object and the spectator while questioning the art object as fetish, and the sacredness of the gallery and museum display." The work Untitled (Free) consisted of a performance by the artist–– the first run of a now infamous and developed series of performances––where he prepared and served green curry for free to residents of the area, gallery visitors, and curators. Anyone who entered was offered a free meal. The artwork has transformed and become a recurring opportunity for social interaction, "real-time experience and exchange." According to Jessica Lanay, "the happenings that constitute the bulk of his work breakdown human experience to the activities that have the most potential to make people engage in their present moment: eating, talking, thinking."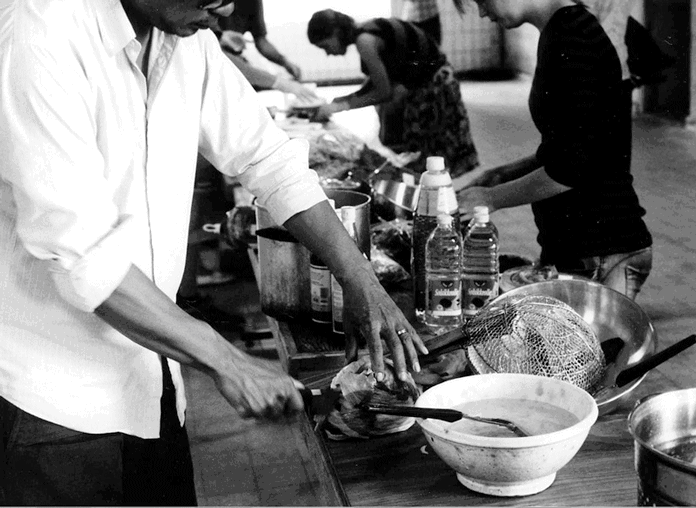 In Taiwanese-American artist Lee Mingwei's on-going mix-media performance installation, The Dining Project (1997-2020) the artist "examines whether an art institution is capable of offering space for emotional connection." The idea of the piece originated during the artist's first year at Yale University when Mingwei put out a call for interested participants–– those who valued the sharing of food and intimate conversations–– to contact him. Using the responses, Mingwei invited a new stranger each night to join him at his studio for a private dinner that was meticulously crafted by him. Each meal was carefully prepared, "according to the dietary preference of [his] dinner guest, using food as a catalyst and medium for trust and intimacy." Throughout time, the piece has shifted in variation and is now a reoccurring installation in various galleries. Visitors are invited to join the performance by winning a lottery. It is a "genuine" ritual for the artist that reflects his traditional Buddhist practices which respect the interconnectedness of art and life –– he values the attention and aesthetic that goes into each dinner party's conversation and creation. In the summer of 2020, The Dinner Party was performed virtually to conform to the changing conditions of The COVID-19 pandemic. Mingwei now invites  participants to join him for a virtual tea time, sharing recipes for cakes or biscuits prior to the meeting.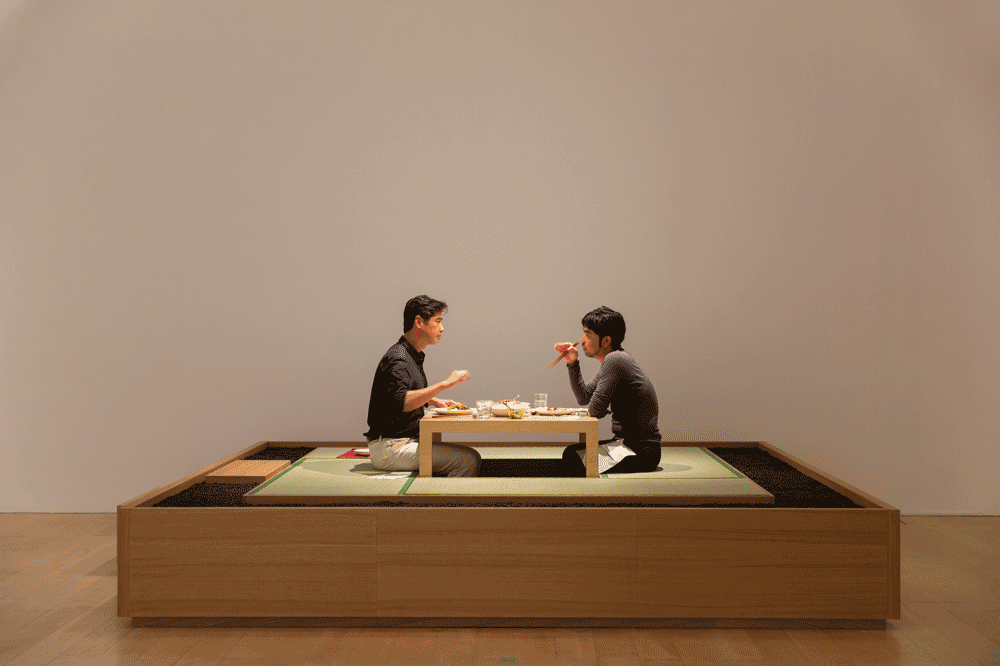 Calgary-based artist, Teresa Tam "utilizes familiar spaces and experiences to alter them into something foreign through re-interpreting and re-creating." In 2019, Tam created a temporary food stall at Stride Gallery in Calgary, Alberta which served a menu of home-made tofu, rice cakes, and noodles. As an artist, Tam takes on the labour of cooking while inviting guests to come enjoy the food. In Tam's relational performance, "cooking and eating become the source of pleasure, livelihood, anchors of identity, that weathers distances, time, generations and East Asian diasporas." Furthermore, the exchange between cooking and eating becomes a method for communication and translation of knowledge.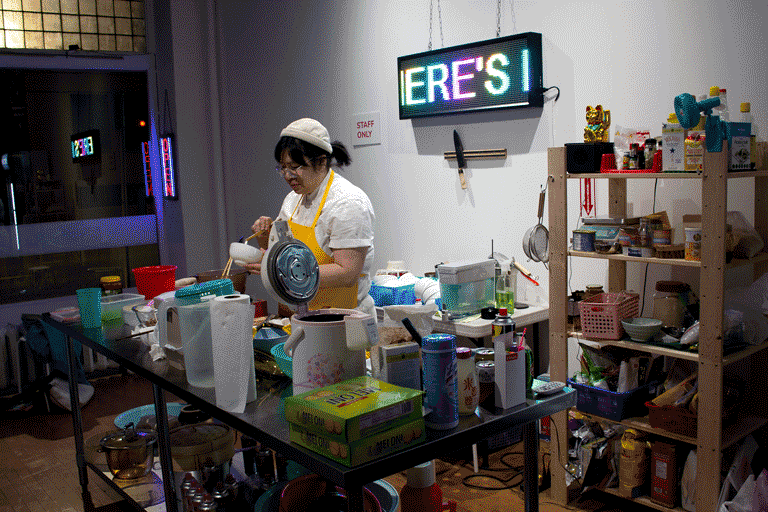 Feminist Kitchens
In an effort to subvert and critique stereotypes that have tied female subjects to notions of domesticity and nurturing, the symbol of the kitchen, as well as cooking and feeding, has gained prominence in Western feminist art. For decades, feminist artists such as Martha Rosler, Judy Chicago, Liza Lou, and Carrie Mae Weems have utilized material aesthetics of the kitchen as well as references to the social performance of dinner parties in their work. According to Barbara Kutis, Polish artist Elżbieta Jabłońska, deploys "motherhood with a critical subjectivity," in her performance series Through the Stomach to the Heart (1999-present). Since 1999 Jabłońska has staged dinner parties where she acts as the stereotypical female host by "reenacting culture codes" in an overt manner and preparing food for her willing guests.  Kutis states that it is "through these acts," that, "Jabłońska appropriates the strategies of relational aesthetics and participatory art to confront the misconception that the roles of the female artist and mother are incompatible" (Kutis 174).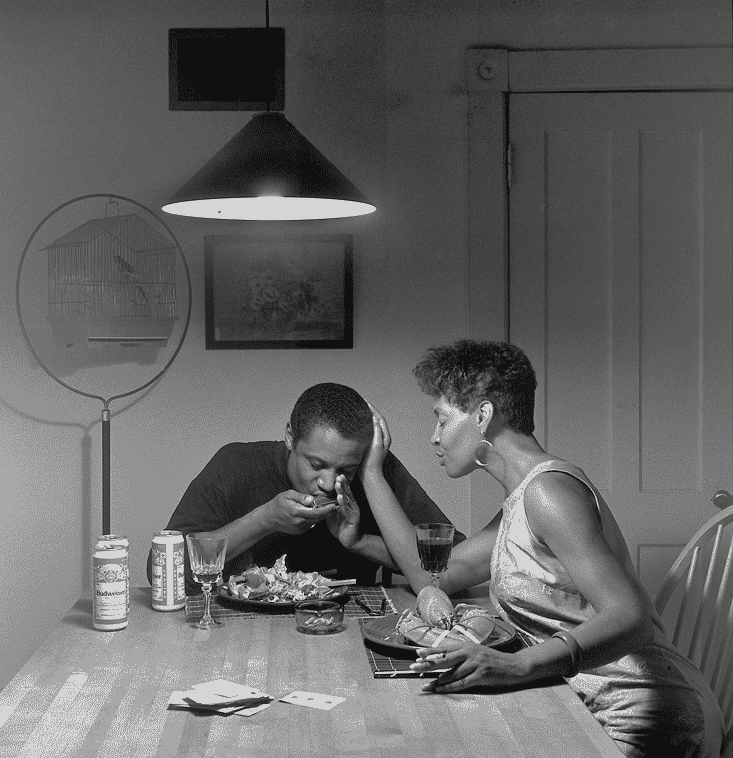 Belgian filmmaker Chantal Akerman's 13-minute film Saute ma ville (blow up my town) from 1968 is a story dedicated to telling and subverting connotations of female identity in domestic space. In the film, a nonchalant female protagonist inattentively zooms through the kitchen, continuously distracted by new and absurd things; she goes from cooking a pot of spaghetti noodles to throwing items from the kitchen cabinets onto the floor. According to Anna Pacheo, the film was created "likely around the time she [Akerman] realized what being a woman meant in the late 60s..." Pacheo further articulates that "Saute ma ville is an openly feminist statement," that shows, "a woman operating in the kitchen in an unconventional way." Akerman counteracts the traditional seriousness of the female role as a labourer, nurturer, and care-giver. Instead, in Saute ma ville, Akerman creates a critique that "restructures commonplace things and their uses…and turns the kitchen into a space in which to experiment, play, and finally escape."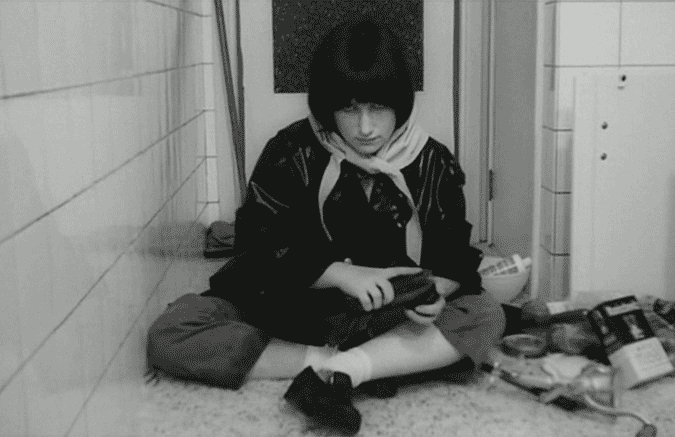 Art and The Restaurant
With rooted, diverse, and complicated history, the restaurant is a space where diverse social and cultural exchange occurs. As cultural hubs, restaurants are places where the edifices of different societies unfold. Due to the system of exchange and social conditions that manifest daily (and historically) in restaurants, the subject of the restaurant is fruitful for artists whose practice concerns societal critique and social engagement. Furthermore, artists interacting with  socially engaged spaces as the act of art-making is an inherently social process. In developing artist-run spaces, artists have used the restaurant as a model to build communal spaces for artists to inhabit and for artistic exchange to occur.
Food, is an example of a collaborative, artist-run, and functioning restaurant that was founded in 1971 by artists Gordon Matta-Clark, Tina Girouard and Carol Goodden. According to the Tate, Food was a "hub of the Soho art community because it offered artists not only a place to gather but also, perhaps just as importantly, an opportunity for flexible employment and nourishment." As a creative meeting space, Food also endured as a place where "artistic labour became part of a transactional performance."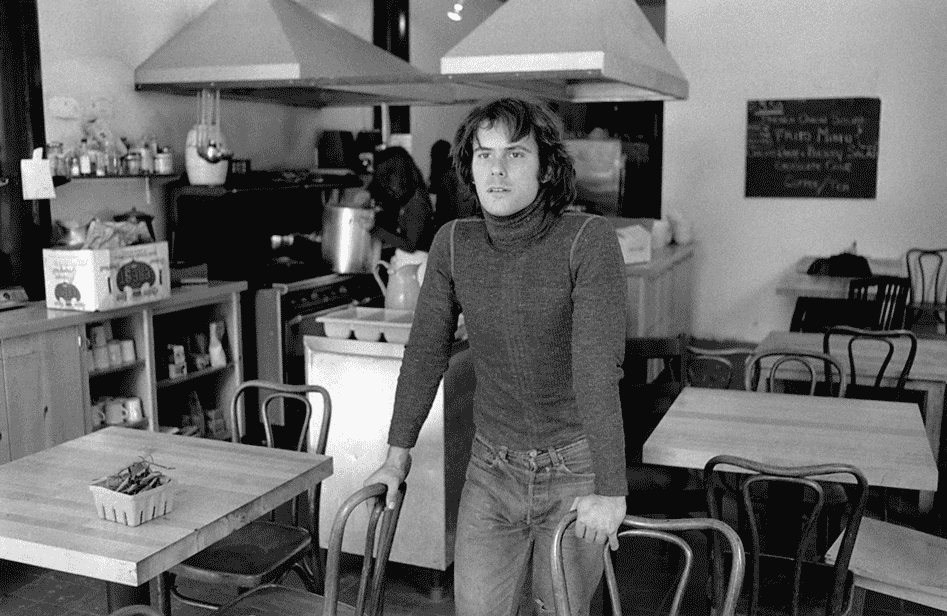 Keshav Anand states that as a seminal artist-space and project, "Food continues to be a pertinent point of reference." Many contemporary artists interact with foodstuffs, sustenance, and the notions that follow such as dining, eating, and socially engaging, "as a democratising form of creative practice." Yet, Food is just one example of the various artist-run restaurants that have existed. Other examples of artist-driven restaurant projects include Swiss artist Daniel Spoerri's Eat Art movement and Spoerri Restaurant, American artist Allan Ruppersberg's Al's Café, and the Canadian art collective N.E Thing Co's Eye Scream Restaurant Gallery.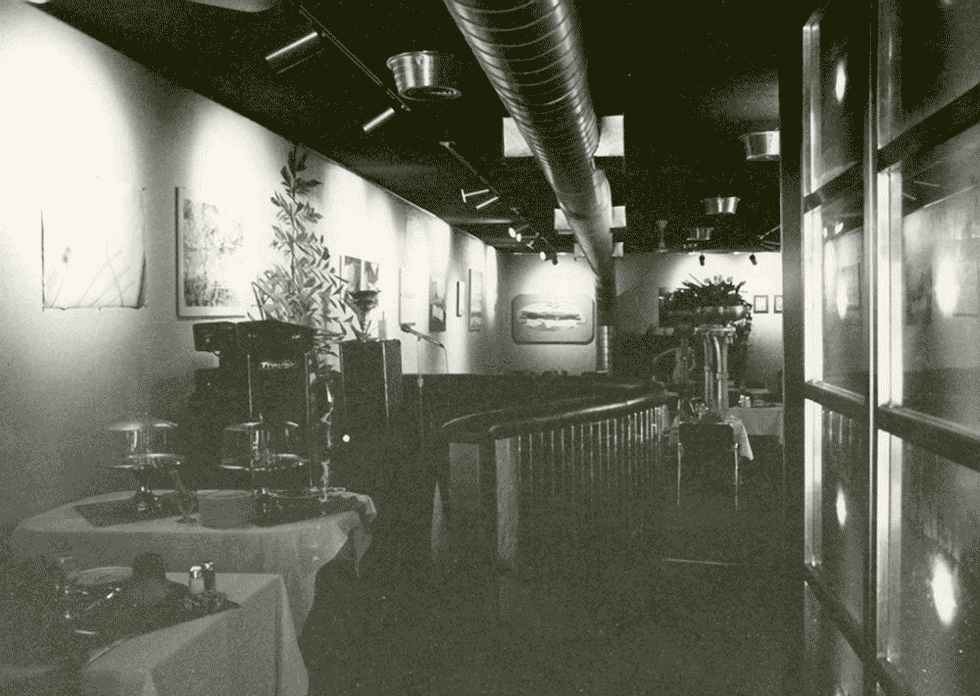 In both art and life, food is an anchor for diverse relations. More than a symbol and material for nourishment and subsistence, food is a building-block in various intricate systems that guide social exchange among humans. Thus, food, and the practices that constitute its production, sharing, and presentation are used as a theme in art to comment on cultural practices and redirect societal beliefs. Furthermore, the presence and consumption of food is used as a way to enact space where creative, participatory, and communal dialogue can occur and evolve.