Born into the home of a congressman in the Philippines, the late Pacita Abad's journey began as a political science graduate from the University of Philippines, expected to follow in her parents' footsteps. The increment of political violence that targeted her family and her own political engagement against the dictatorial Marco administration caused her to move to San Francisco so she could further pursue a career as an immigration lawyer. Even in the States, she was frequently involved in Asian American political pursuits.
Abad's political path altered its course when she shortly travelled across Asia with a development economist, Jack Garrity. Her partner's profession led them to travel to many impoverished nations, and her experiences in each of them influenced her to discontinue her law studies and transition into studying art.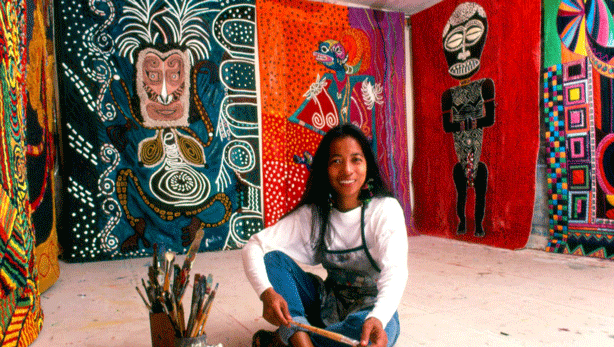 Whether it be ink-brush painting she learned in Korea, tie-dye in Africa or mirrors in India, Pacita Abad presented many traditional art methods in her paintings. Abad was well known for her "trapunto" quilting process in her artwork where she layered and sewed the art in the canvasses with things like stones, sequins, glass, shells, printed textile and other collaging materials.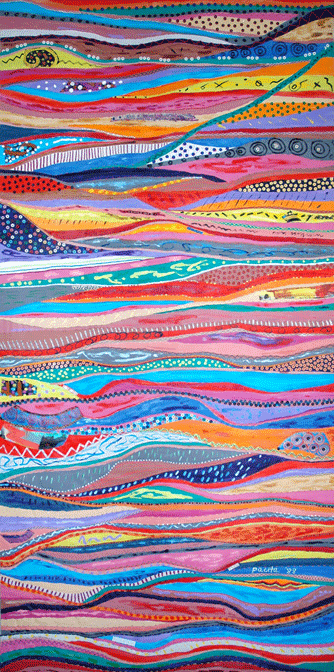 Abad made more than 4,000 pieces of art throughout her career that are displayed in museums, galleries, and exhibitions around the globe. From "tribal masks and social realist tableaus" to the beautifully and exquisitely created "underwater compositions and abstractions," her trapunto paintings represented the people and their communities that she met during her travels.
Abad's paintings and techniques were not only soaked in the most flamboyant of colours but also championed and celebrated underrepresented communities such as minorities, indigenous women,  immigrants and refugees, sex workers and many more. Her work constantly reflected on the United Nations Sustainable Development Goals (SDGs) of promoting universal social, economic and political inclusion through Reduced Inequalities.
"I am a painter who paints from the gut but has a strong social conscience, and my early work often dealt with global social issues," Abad said in her artist statement.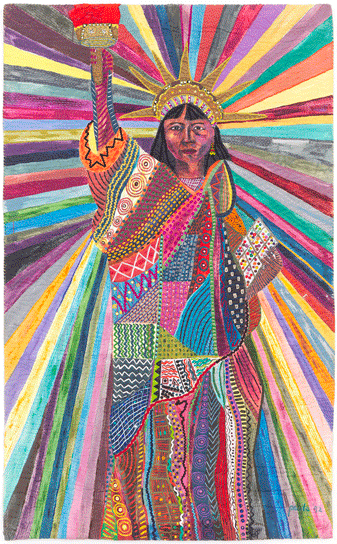 Blending together the vision and experiences from other communities, civilizations and cultures, luminous colours, an iconoclast of diversity and the insight on global issues never shied away from Abad's artwork. She always believed that as an artist, she had the "social responsibility" to make the world a better place.

To learn more about the award-winning artist and her other work, visit her website, here.