Set within the historical gardens on the grounds of a castle in Ireland is girls, girls, girls—a major new group exhibit curated by Simone Rocha, a well-known Irish fashion designer. Currently showing at the Lismore Castle Arts gallery on the grounds of Lismore Castle Arts, the exhibit derives from Rocha's connection to female artists and their artistic practice, with a focus on the female gaze from multiple viewpoints.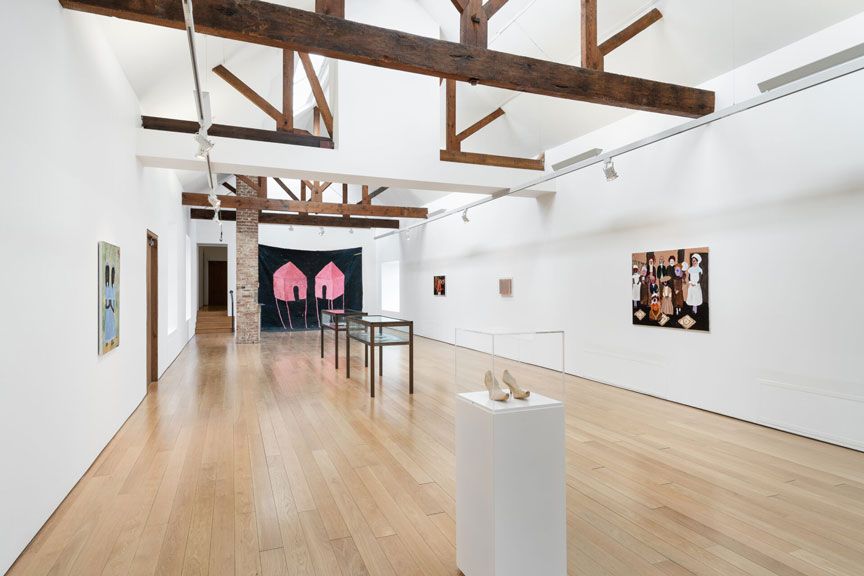 The artists featured in girls, girls, girls are an impressive collection. Included in this exhibits are works by Sophie Barber, Louise Bourgeois, Elene Chantladze, Petra Collins, Sian Costello, Dorothy Cross, Genieve Figgis, Iris Haeussler, Eimear Lynch & Domino Whisker, Roni Horn, Cassi Namoda, Sharna Osborne, Josiane M.H. Pozi, Cindy Sherman, Alina Szapocznikow, Harley Weir, Francesca Woodman and Luo Yang.
Art and imagery from well-known artists such as Cindy Sherman, Louise Bourgeois and Roni Horn, and emerging artists such as Sophie Barber, Luo Yang, Elene Chantladze and Genieve Figgis, create a strong foundation for conversations on the feminine viewpoint, while at the same time expanding it with unique narratives.
This exhibit includes artwork from various artistic forms including sculpture and photography, all of which explore the feminine experience through the inner and outer landscapes that each artist portrays through their work. This tension, contrast or conversation between these realities and other spaces can be seen in featured artist Francesca Woodman's anxiety-provoking self-portraits.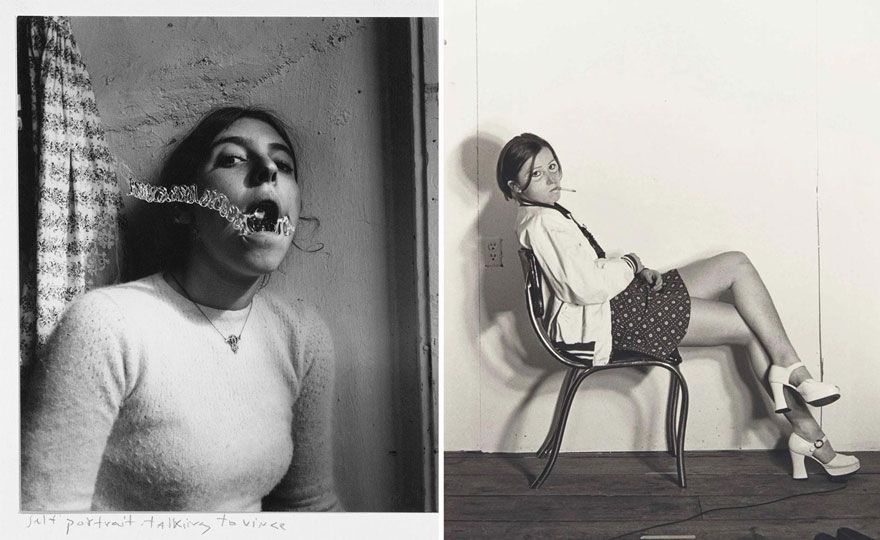 Simone Rocha offers this statement on the exhibit at Lismore Castle Arts, "I wanted to invite a group of artists who inspire, challenge and engage with femininity and its subversive characteristics, reflecting a female viewpoint today. There is a contrast of forms and media—art, sculpture and photography—and I am interested in exploring how the works engage with each other. This engagement could be read in multiple ways: as a thread of the natural world running through the works, uncanny self-portraiture or the sense of a haunting reality lingering just below the surface."
Rocha's aim is for the exhibition to be an exploration of femininity in an honest way by having the presence of each artist in the room together using multiple viewpoints. Rocha views the female spirit and experience as a strong focal point in her design and curational work from the beginning. Its important to her that her engagement with femininity have a balance—traditional craft techniques versus masculine tailoring, natural forms vs man-made. She is always pushing to make something traditionally feminine in a modern, off-kilter world.
Rocha's commitment to inspiring emerging female artists is in line with the United Nations Sustainable Development Goal for Gender Equality. The artists in the exhibit range in age from 23 all the way to 110 years old.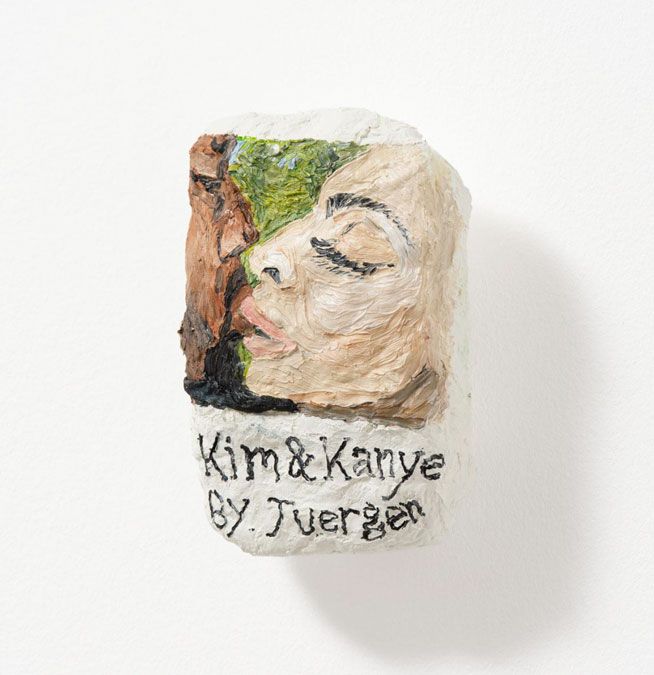 In Claire Armitstead's review of girls, girls, girls for The Guardian, she explains the exhibit as "a class act, both cheekily of the moment and locked in a whispered conversation with its historic surroundings".
Simone Rocha wanted the artwork in this exhibit to speak to each other and speak to the power of female artists to capture the abject nature of femininity, all of which has been successfully executed in this instance.
---
To support future exhibits and the maintenance of the historic gardens at Lismore Castle Arts you can donate using the link provided.
The exhibit runs until October 30, 2022, be sure to check it out while you can!