Abel Rodríguez, known by his native name as Mogaje Guihu, is an elder of the Nonuya ethnic group in the Colombian Amazon near the Cahuinari River.  It is in his previous home along the river and within the Colombian Amazon that Rodríguez finds all of the inspiration and motivation he needs to create his stunningly detailed images of the world around him.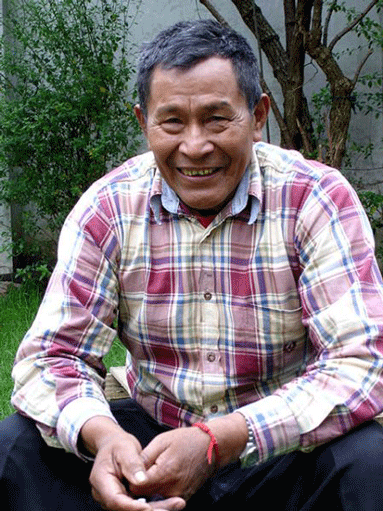 Although Rodríguez could barely read or write, he was drawn to create art that focuses on the plant life of his lost home within the Columbian Amazon. Rodríguez attributes his deep understanding of the rainforest to his uncle, a sabedor, meaning 'a man of knowledge'. All of the knowledge he received from his uncle have allowed Rodríguez to now be known as el nombrador de plantas, meaning 'the namer of plants'.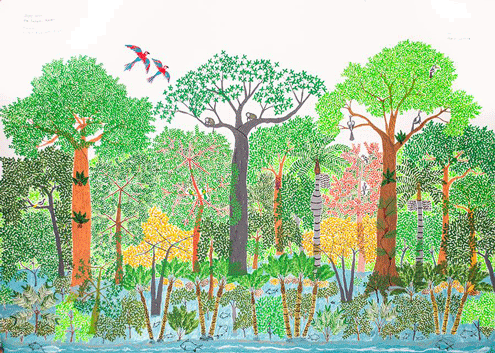 In the 1980s Rodríguez was a guide for Western scientists from a Dutch non-governmental organization who made it their mission to understand and protect the rainforest Rodríguez called home.  In the 1990s his home was lost to the guerrilla operations executed by FARC, or Revolutionary Armed Forces of Columbia. Rodríguez and his family were forced to relocate to Columbia's capital, Bogotá.
It wasn't until 2008 that Rodríguez's flora and fauna paintings began to be recognized within the art community. Later, in 2014, Rodríguez would win the Prince Claus Award, honouring him for his work spreading positivity within society. This positivity that the award was talking about was Rodríguez's representation of the 13th United Nations Sustainable Development Goal discussing Climate Action as well as the 15th goal concerning Life on Land.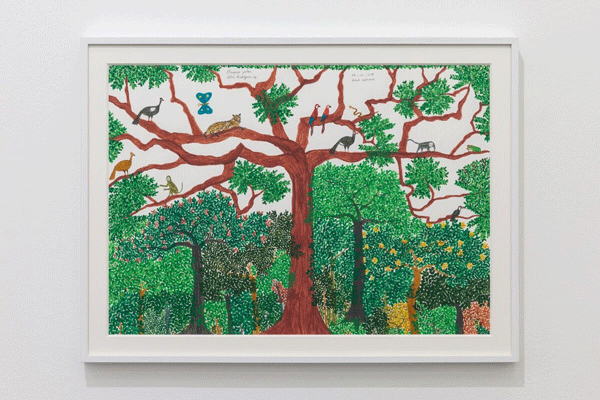 The colourful, detailed work that Rodríguez produces isn't only beautiful to look at, but educational as the work represents real flora and fauna of the rainforest.  In much of his work, there is busy greenery, overlapping and creating a richness. However, Rodríguez manages to break it all up with empty space represented by the sky or tree trunks.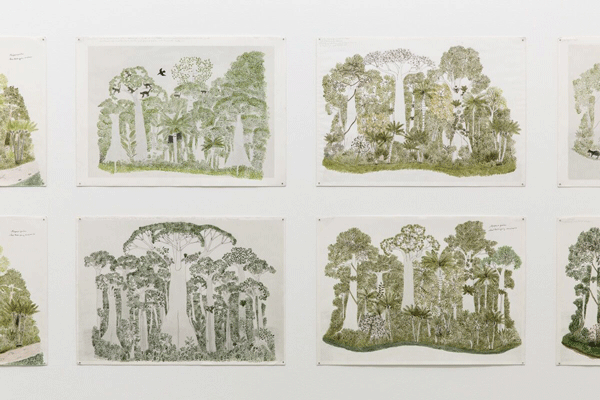 The fauna, though seemingly not the highlight among the flora, are also distinguishable and detailed. Some of the most represented in Rodríguez's work being colourful parrots both in flight or hidden among the greenery.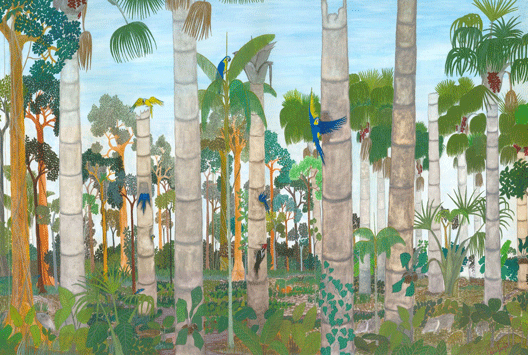 "We don't really have that concept, but the closest one I can think of is iimitya, which in Muinane means 'word of power'," said Rodríguez y when asked in an interview about himself being recognized as an artist.
But even though Rodríguez does not see himself as an artist like much of the Western world does, his work continues to astonish and surprise art enthusiasts that come across any of his works.
Although Abel Rodríguez and his family are still unable to return to their home within the rainforest near the Cahuinari River, he continues to create. His work will be on display in September of 2021 in Brazil for the 2021 Bienal de São Paulo.