According to the International Union for Conservation of Nature, around 8 million tons of plastic wind up in our oceans every year, affecting animals, humans, as well as perpetuating climate change. The effects of plastic pollution in the ocean have concerned many, among them is international award-winning British photographer Mandy Barker who decided to turn garbage found in the ocean into beautiful pieces of art.
Growing up, Barker collected driftwood, stones and shells on a beach nearby her house along the British coast. However, over the years she discovered that the natural elements of the beach were now replaced with electronics. Through her curiosity to find out how all this waste ended up in the ocean and wanting to raise awareness of the concern regarding the environment, this experience ultimately influenced her to create the work she does today by collecting plastic debris to turn it into art.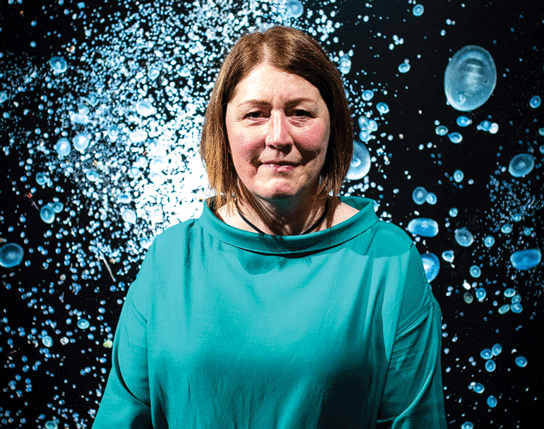 As her work focuses on examining plastic debris in the world's ocean, she works alongside researchers and scientists to raise awareness about the effects of marine debris plastic pollution that not only affects marine life, but ourselves as well. This research process plays a huge role in the development of her work and leads her photographs to reflect on science.
Plastic pollution has become an issue in our environment due to the rapid increase of mass plastic product production, resulting in an inability to manage waste properly. It is known that plastic takes decades, or in worst scenarios several hundred years, to decompose. According to National Geographic, nearly 700 species are affected by plastic, leading them to starve, become entangled and disrupt their health and reproductive systems.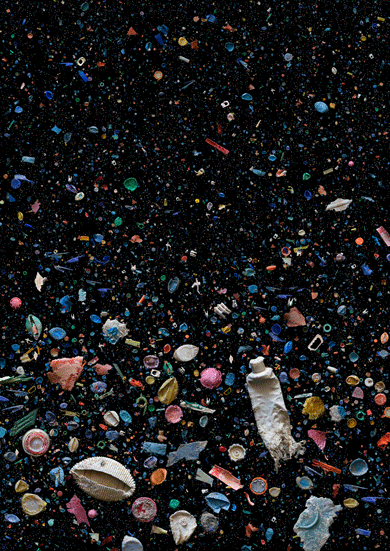 Barker's take on solving our plastic pollution problem is one that tackles the problem at its source.
"Cleanups are brilliant to remove the plastic that's there, we shouldn't be needing to clean up. We should be stopping it from actually entering the ocean. That's the most important thing," she says in an interview with the World Wildlife Fund (WWF).
Her encouragement of persuading the audience to take action for over ten years contributes to the fourteenth United Nations Sustainable Development Goal (SDG) concerning Life Below Water.
Barker creates a contradiction by using appealing images with an unpleasant truth about marine pollution. She aims to reach a wide audience to encourage them to change using art as a tool to inform and educate others about the negative consequences of the over-consumption of plastic in the ocean. The photographs of these objects found from beaches around the world are placed in a darker background at the shore.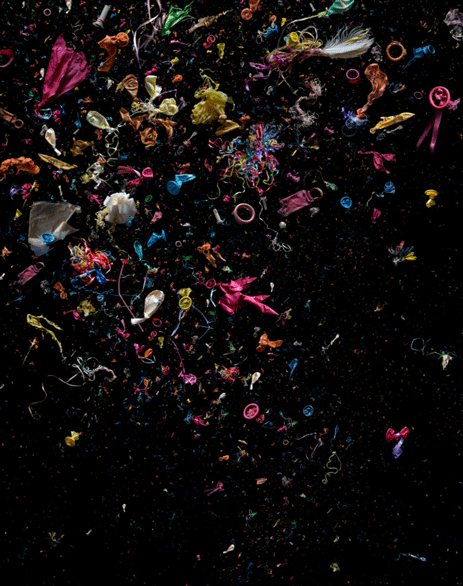 Her photographs been published in more than 50 different countries and issues such as in TIME Magazine, National Geographic Magazine, VOGUE and many more. In addition, her work has also been featured in many academic and scientific research papers to illustrate research on plastic. This gives her the opportunity to represent a "visual voice" to something that may not be as appealing to read.
To learn more about the work she creates regarding marine plastic debris, check out her website.