Sometimes people need to step back from their lives, relax and just enjoy fun, brightly coloured images in order to take care of themselves and their mental health. An artist and animator who creates these images and brings them to your screen is Hayden Zezula, better known as Zolloc, originally from Austin, Texas, and currently residing in New York City. Zolloc is a digital artist who works with 3D animation in order to create brightly coloured, engaging animations.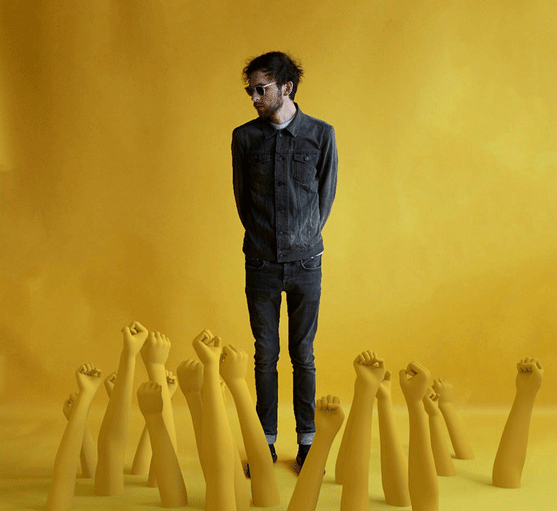 Digital art is something that can be hard to display in traditional art spaces, however, there is no bigger stage than Times Square in New York City. Here, screens surround visitors, catching their eyes with their bright colours, ads and animations. In 2019, Lightbox & Studio As We Are curated a show Decode Experimental where they displayed several emerging digital artists on these internationally renown screens.
Zolloc's contribution to the show engulfed the screens just below the New Year's Eve ball, in bright pink, his favorite colour according to his website, and flashed his name multiple times in all caps. His work also included what looked to be a vibrantly coloured close up of a pulsating brain.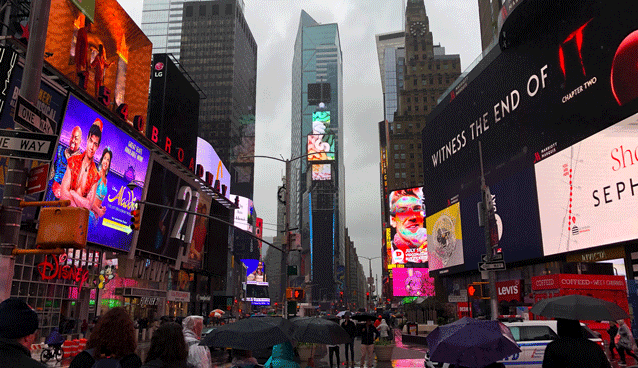 In 2019, Zolloc also worked to design and animate for SK-II's Tokyo Pop Up Augmented Reality Experience. The space, which was located in Harajuku, Tokyo, allowed for visitors to not only view Zolloc's brightly coloured works of art, but also live it. When they stepped inside, visitors became completely enveloped in the colourful and zany setting.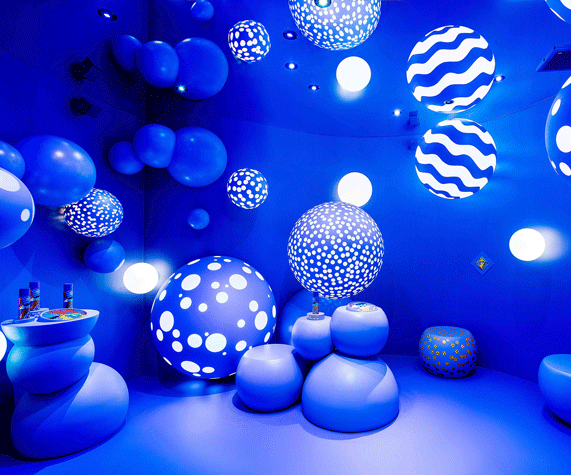 During this SK-II Wonderland exhibit, Zolloc brought joy and wonder to the audience by allowing them to enter into his world. By doing so, Zolloc is bringing attention to the 3rd United Nations Sustainable Development Goal which focuses on Human Well-Being and Health.
Visitors also got a surprise when they went to take photos and selfies in the space, as fun animations would appear on the screen in spaces they hadn't expected them to. This allowed for Zolloc's usual digital world to collide with the physical world, creating this escape for people, even if just for a short time.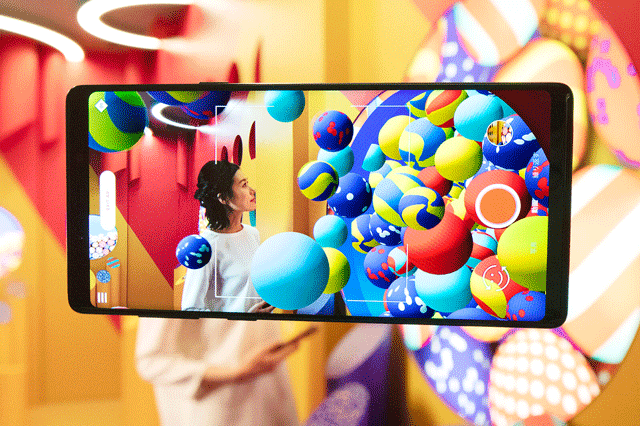 Zolloc has also been commissioned by some other well-established companies including MTV, Nike, Vans and was even invited by Paramount Pictures to the set of Ghost in the Shell where he was tasked to create artwork inspired by what he saw on set. Zolloc's Ghost in the Shell collection focuses more on the pops of red among the grey scenery, diverging from his usual bright colours and quirky designs.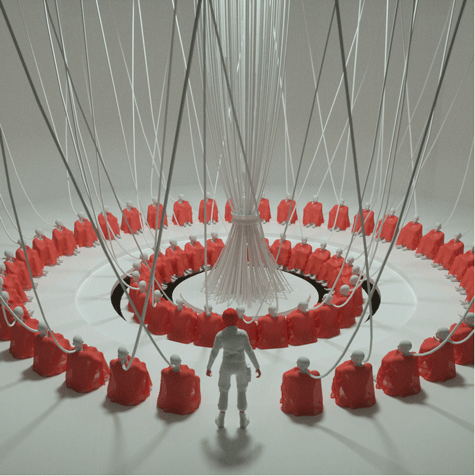 In contrast to the muted Ghost in the Shell collection, Zolloc's Vans series goes back to his usual style. He clashes bright colours with recognizable objects to attract audiences to both the brand as well as the art.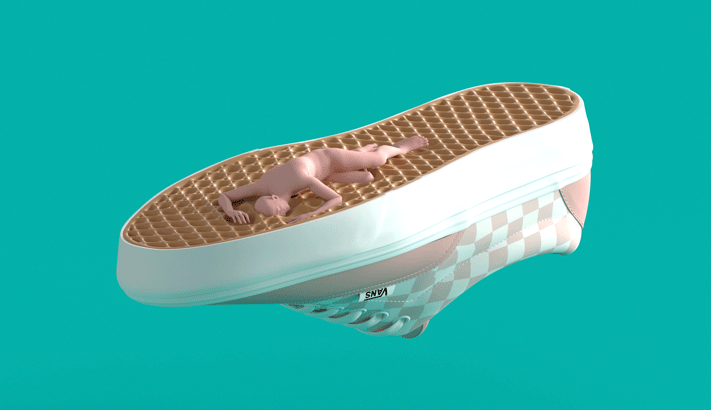 Zolloc has also been commissioned by several musicians and bands to create album covers.  Superfood has used Zolloc's designing skills several times, all of their covers being very similar. Each cover may also remind the audience of his work displayed in Times Square as they each have the same texture similar to a brain.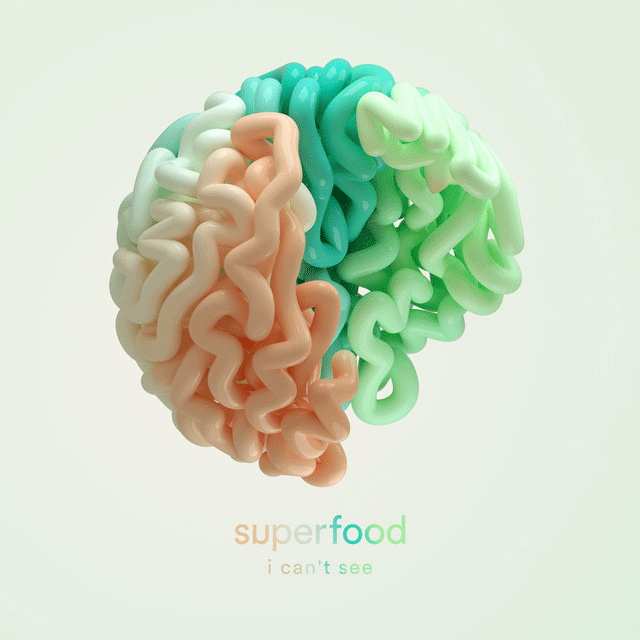 Zolloc also worked with Dirty Hit on their album No Rome, creating a very whimsical image of a glass flower. There are several images that he created with the glass flower for this commission, however, the flower backdropped by a perfectly blue, gently clouded sky is not only very fun to look at, but it is calming and beautiful for the viewer's mind and body.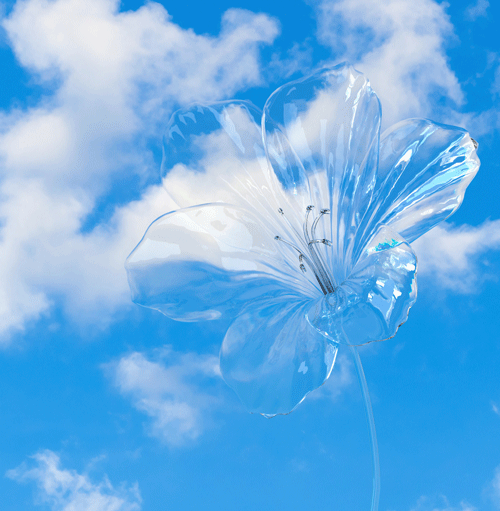 While all the images here are breathtaking and zany, much of Zolloc's work comes to life in his animations. In order to truly appreciate and understand the animations of Zolloc, visit his website and browse his artwork, here.