Russia has been going through turmoil lately — both on the inside and outside. While its conflict with Ukraine has been all over the news, an inner conflict between traditional and liberal values has been blooming too. The biggest country in the world isn't known as the most LGBTQ-friendly place and now the government is about to take its infamous "gay propaganda law" to the next level.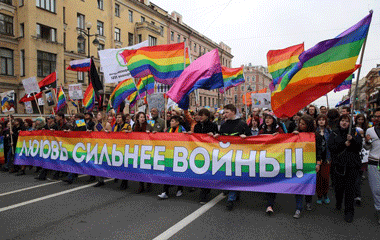 In the meantime, a comic depicting popular Russian folklore characters as gay is getting a lot of traction. Aside from daring interpretation of traditional characters, it came out just in time before the new anti-LGBTQ bill.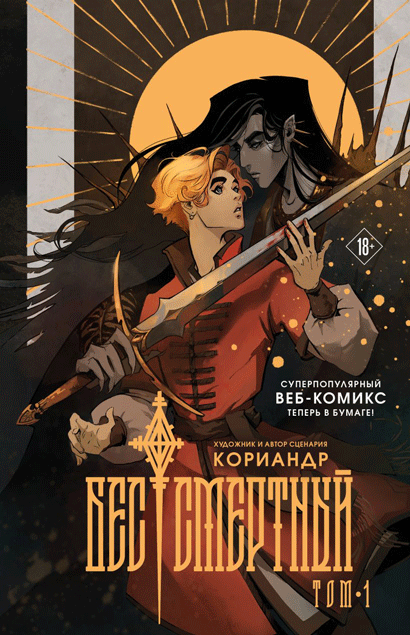 Originally, the law focused on propaganda of LGBTQ and non-traditional family values to minors below 18 years old. A new bill, however, refers to people of all ages, prohibiting so-called "LGBT propaganda" across the nation. Moreover, it puts non-heterosexual people and paedophiles into the same category.
But what is this "propaganda" really?
Russian State Duma has defined it as a "dissemination of information or performing public actions directed at forming non-traditional sexual attitudes, promoting its attractiveness and presenting them as equal to heterosexual relationships."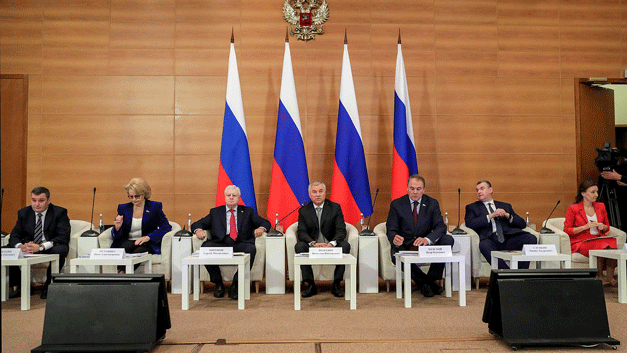 Therefore, the bill will affect anything or anyone that appears in public: movies, books, cartoons, video games and websites as well as events and individual behaviours. The State Duma also called LGBTQ an "instrument of hybrid war" suggesting that the war on Russia is not only physical, but also informational, with "the West" trying to affect the values of Russian people.
According to this ideology, the new bill is supposed to be an important act meant to protect the morals of the nation during tough times. Proposed fines for violating the bill are $6,000 USD and higher and there may also be potential for prison sentence.
Despite the governmental initiatives to promote and encourage heteronormative attitudes, the public response to LGBTQ+ characters has been quite positive lately. For example, the book, Call Me by Your Name and its screen adaptation received a lot of positive feedback from Russian viewers.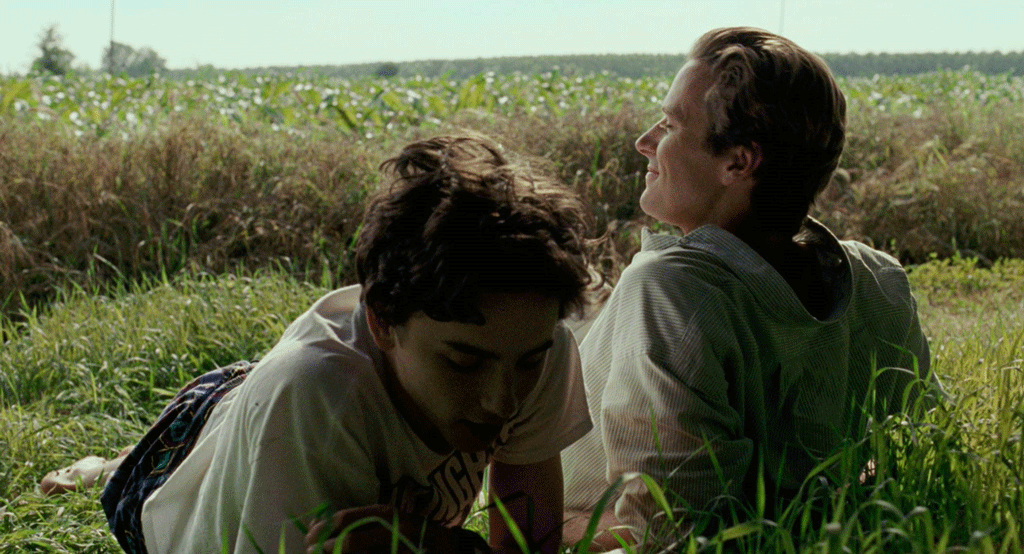 The upcoming bill is not only going to put limits on movies, books, cartoons and other products made in Russia but it will also ban all foreign artworks that mentions any form of non-traditional relationships from being shown or sold in the country.
Currently, authorities are reviewing famous classics like South Park and Friends and finding quite a few moments of "LGBTQ propaganda" in them. Peppa Pig is under scrutiny as well for mentioning a family with two moms.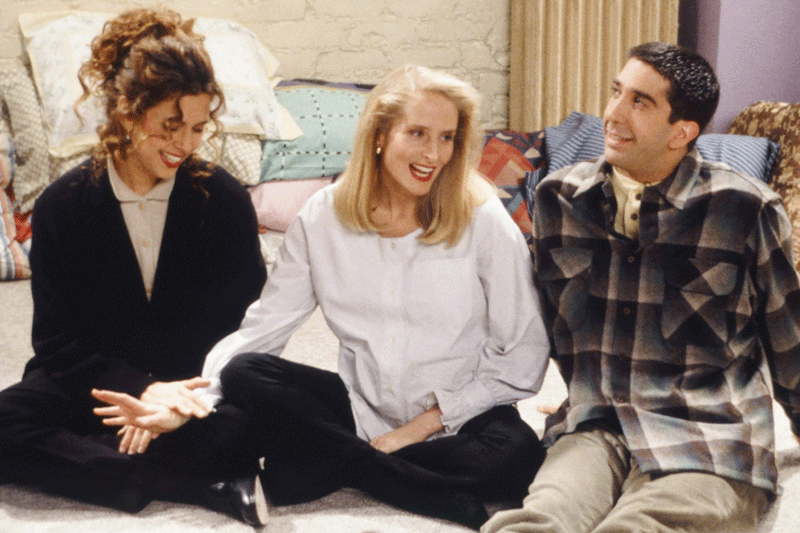 Many Russian people and even LGBTQ activists themselves did not believe that the bill would get that far, but now that it has passed all legislative levels, it has become clear that it is about to come into effect.
Depriving [people] of visibility is basically depriving them from everything," said Karèn Shainyan, a Russian activist and journalist during his interview with TV Rain.
Shainyan believes that invisibility may lead to more hate-crimes towards LGBTQ members of society and leave them and their family members more vulnerable. In his opinion, relocation is the best option for Russian non-heterosexual citizens.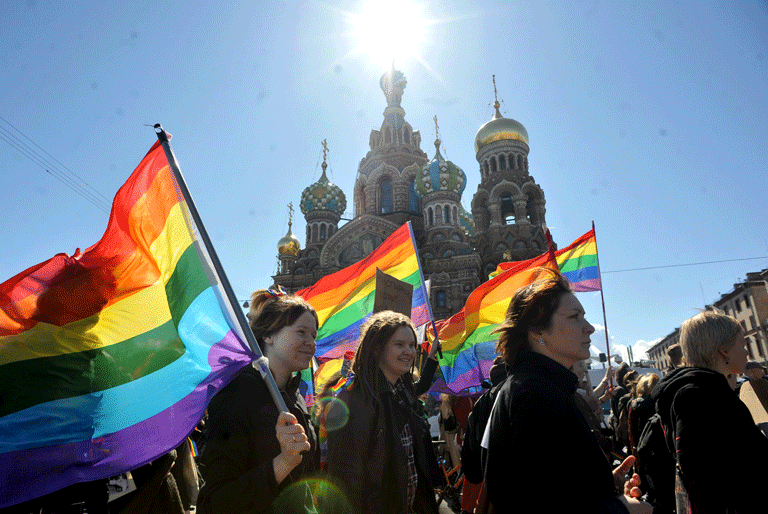 Preparing for the bill to be passed, publishing houses are rushing to sell all books that have mentions of any LGBTQ+ characters or issues, while movie theatre directors are worried if any American or European movies will qualify to be shown to the public.
In the middle of the bill preparation, the leading publishing house EKSMO released a comic called Immortal ( Бес|смертный) which depicts popular folklore characters involved into a non-heterosexual relationship.

Having gained popularity online, Immortal is finally being printed on paper. Fans call it "dark Slavic fantasy" due to its combination of ethnic motives and fairytales with bold plot twists and poignant dialogues. The comic's fascinating drawing style and originality also makes it stand out.  

The author uses their handle "Koriandr" and although they travel around Russia to talk to numerous fans, they do not reveal their face online. However, they regularly post stories and art updates on Instagram and appear at different literary events in Russia.
Immortal has nine parts and explores a famous Slavic fairy tale from a new angle. An innocent peasant lady is kidnapped by Immortal, a powerful evil magician. Her brother Ivan comes to rescue her but to do that, he has to stay with Immortal himself. An interesting bond develops between Ivan and Immortal, leading to unexpected consequences.
Coming out right before the anti-LGBTQ bill, Immortal felt almost revolutionary to the public: many people preordered it and many rushed to buy it while they still could. The comic has become an important symbol for Russian queer community due to its brave play on folklore and non-traditional, soon-to-be-forbidden elements.

The current LGBTQ controversy in the country is adding popularity to this unique artwork that calls attention to the United Nations Sustainable Development Goals for Reduced Inequalities, as well as Peace, Justice and Strong Institutions that can create an inclusive society.
---
To see more of the Immortal in English, please visit the artist's Tumblr. The original version in Russian is currently available on AComics for free. You can also find more about and support the author, Koriandr here.