How often do we find a friendly message in the media? How often do we come upon an open door to dialogue, reconciliation, understanding, and empathy? Even if we find them, how much time do we give to reading them and receive the entire information? However, when we find them and receive them well, all at once, there is a glimpse of motivation, happiness, and goodness in our space-time and in our body-soul.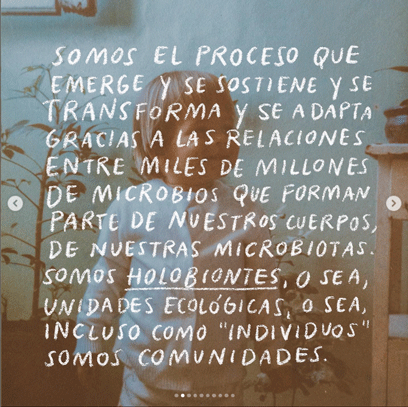 It is difficult to capture people's attention when the message we want to give is in-between black and white, when it is "too" long, or when the writing took a lot of time by trying to find the appropriate words to convey our ideas. Nonetheless, attracting attention in these circumstances is quite essential, and more so these days when everything is immediate. Mariana Matija is one of those rare glimpses into digital media with a powerful message.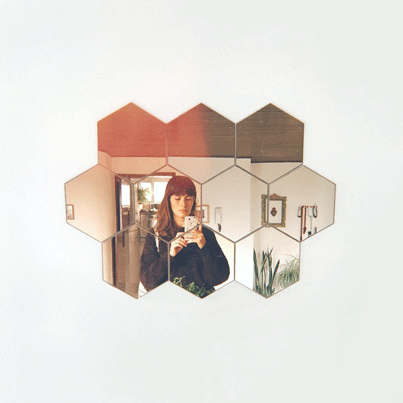 Mantija is a Colombian artist, ecologist, and creator of pedagogical networks that experiment with and share tools for taking care of the earth. She has a profound sensibility for all things related to nature, as she has a unique ability to communicate not only the consequences of our misguided relationship with the earth but also practical solutions to them.
Mantija's work is valuable and unique because she does not focus on magnifying the problem or criticizing humans' guilt over it; rather, she always brings together precise words, drawings, photographs, and artistic creations to point out a reflection on the issue by making the reader feel both part of the problem and part of the solution to the same extent.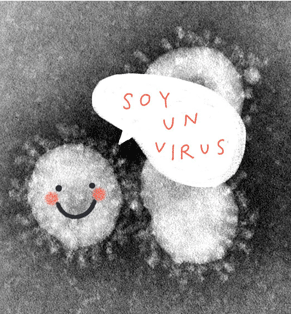 Mantija's work maintains a constant link and relation with all those multiple worlds that define us today (politics, economics, religion, etc.), causing her to bring to light and question the ways in which these fictional worlds are structured, which naturally addresses her message to those dimensions of our life that are thought to be less valuable, such as our emotions. When receiving Mantija's's reflections and interpretations of life, it is easy to see how deeply everything is intertwined and how all the antagonisms we see today come from the basic and primary one: our war and indifference to nature, to our mother earth.
"Life is already complex enough. The crisis in our relationship with the earth is already painful enough. We can help each other make everything a little less difficult by treating each other better. Let's assume that other people mean well (this is almost always the case). Let us point out the errors in a more loving way and with the patience of those who remember that they have also erred," wrote Matija on one of her posts on Instagram.
Let's accompany each other to learn instead of pointing fingers and demanding purity (which is also unattainable for us), she added.
You will always find her work with a friendly message that promotes two of the United Nations Sustainable Development Goal, Good Health and Well-Being and Climate Action.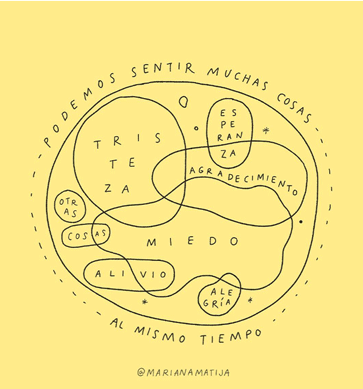 Mantija shares her knowledge not just through digital media but also through face-to-face encounters. She has interwoven a digital community through her Instagram and Patreon accounts. In the latter, you can join Ser Tierra, a space to explore and share practices that nurture curiosity, enjoyment, and care while participating actively and lovingly in the transition processes that the Earth needs.
Besides, she designs workshops to practice all the teachings given by her digital channels in real life, such as Abrazar la Tierra, which she recently gave in alliance with Wimblu. Finally, she has written a book too, called 10 pasos para alinear la cabeza y el corazón y salvar el planeta (10 steps to align your head and heart, and save the planet) for those who want to live in a more balanced way with the planet and don't know where to start.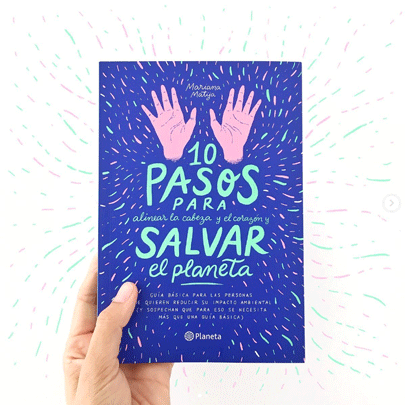 Undoubtedly, Matija's work is a new-born pedagogic way of learning and teaching. It leads us to explore a new path in education that invites us to embrace the outdoor world, where we can detect and feel with all our senses, and therefore has a lot to teach us. Matija is an advocate for planet Earth's conservation and an inspiration for new creative initiatives who wants to share a message that needs more than just one sentence to conveys this meaning.
---
To learn more about Mariana Matija, visit her website.