With the COVID-19 pandemic redefining the art world, local artists have utilized social media to spread their work and messages. Augustina Logiuratto, an artist residing in Argentina, takes popular media and creates commission work displayed across her social media. Heavily influenced by popular culture, Logiuratto highlights the importance of capturing the current moment through art, while experimenting with various mediums. Managing Editor Hannah Chew sat down with Logiuratto to discuss her artistic journey and work.
Can you tell me about your background and work as an artist?
I love doing everything, and I have like thousands of sketchbooks where I draw a lot of doodles, and I love working with acrylics. I mostly do commissions and work people ask me for from Instagram. I like working with anything available.
What are some of the art pieces you do?
So far, I love my acrylic work. And I have some doodles that I draw in my sketchbook that I really like because I spend my time on them and it's not for anyone else, it's just for me and my art.
I am a huge fan of like American TV shows like cartoons and other stuff and Gravity Falls, Over the Garden Wall, and Studio Ghibli. I particularly love Over the Garden Wall. I love the two brothers working together to face challenges. It's like me and my sister, I'm Greg and she is Wirt.
Where do you get your inspiration?
I like to see the world. I like to think that I get inspiration from everything from the skies, to the houses, to abandoned spaces near me. I usually take pictures of them, and then I try to put it into my sketches in my own kind of way. I really like nature and animals, ever since I was really little. I used to draw a lot of horses, dolphins, turtles, everything!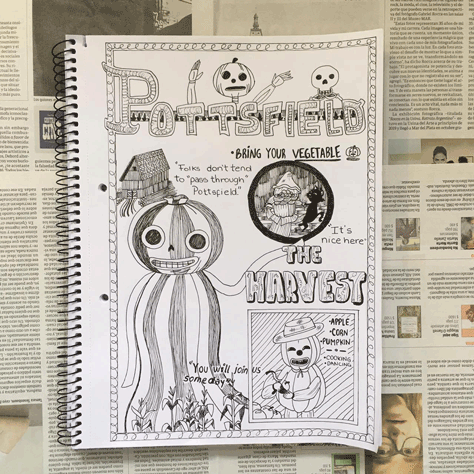 Can you walk me through your creative process?
For the commissions, I have a page on Instagram, where people can contact me and I'll talk with them about what they want. I usually ask for a picture or something to have as a reference, and then I do the math and tell them how much it costs. Once they tell me they are good with the price, I start the painting! Then once it's done, I let them know. Since I am local for the moment, they can pick it up, or I take it to their house.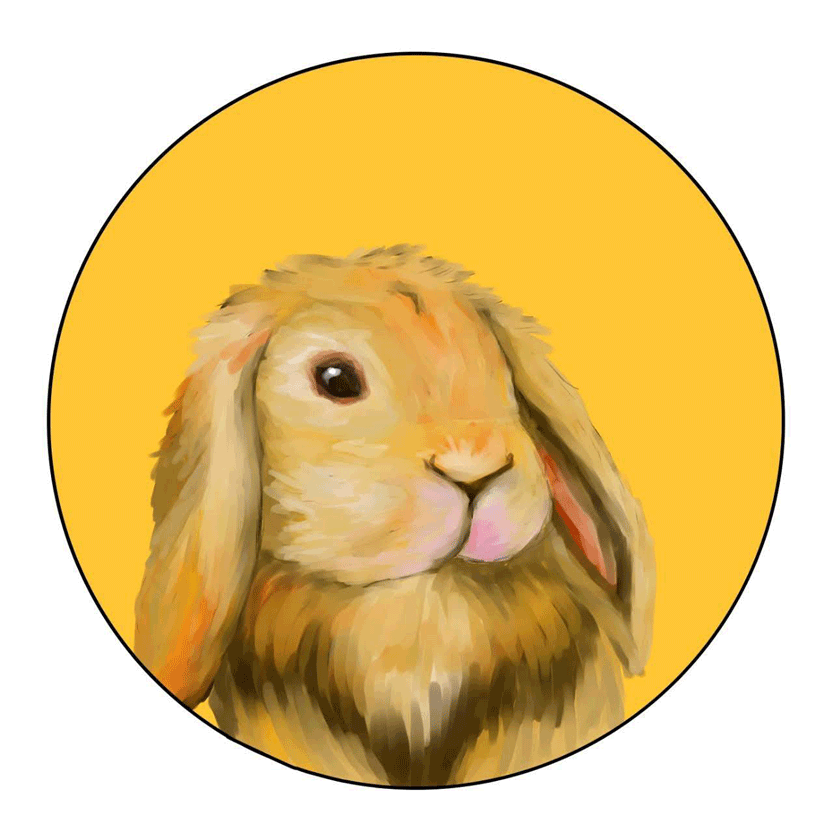 For my personal sketches and doodles, I love Pinterest! I see all those houses, animals, and wildlife, and I take those pictures and put them together to make something in my own style. I like working with blues and greens particularly.
What is your favorite piece of artwork?
I really like Starry Night by Van Gogh. I think it's because of all the colors and how they work together. Van Gogh has all these beautiful blues, whites, and blacks in the picture. I also really enjoy creators on Instagram or Tiktok. You get to watch all those people exploring their own style and they're like a completely new type.
What is the best advice you've ever received as an artist?
I read something that said art is anything that brings anyone inspiration or joy. Anything can be "good" art or be art in general, as long as you're happy with it. It's what I do, I do what makes me happy!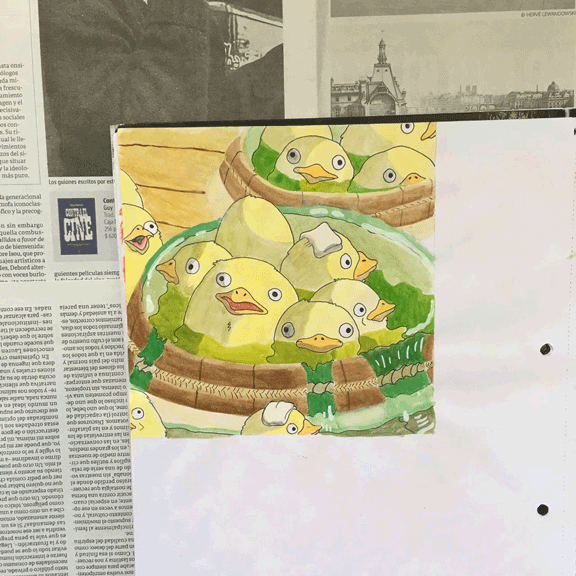 What social justice influences do you have in your work?
All the stuff going on in Argentina, people are burning down our forests, and I would really love to do something about it, like a painting. I want to make something that represents all the suffering the animals and people have to endure because the forest is their home.
We also have a lot of feminist causes. Women get killed just because they are women, I want to express the suffering and pain we live through and pass down. We feel it from when we are really young, and it's the kind of thing I want to help with my art.
What other things or people have influenced your work?
I would really like to thank my mom. Without her, I wouldn't have even thought about painting or doing my doodles. When I was really young, she taught me all the stuff I know now, and of course I learn more by myself as I grow, but she was my first teacher. She has been really important to me throughout my art life.
For more information or to commission work, visit @soylogiydibujo on Instagram.