As much-overdue dialogue around issues of representation spread around the world, ISIMI KIDS is facing these questions head-on. Founded by Delesha Bingham and David Bremang in 2018, ISIMI KIDS has been working tirelessly to create characters and products for children that highlight underrepresented identities. With 28 characters and counting, ISIMI KIDS is constantly releasing new storylines and characters created by Creative Director Delesha Bingham and Designer Jeff Capili.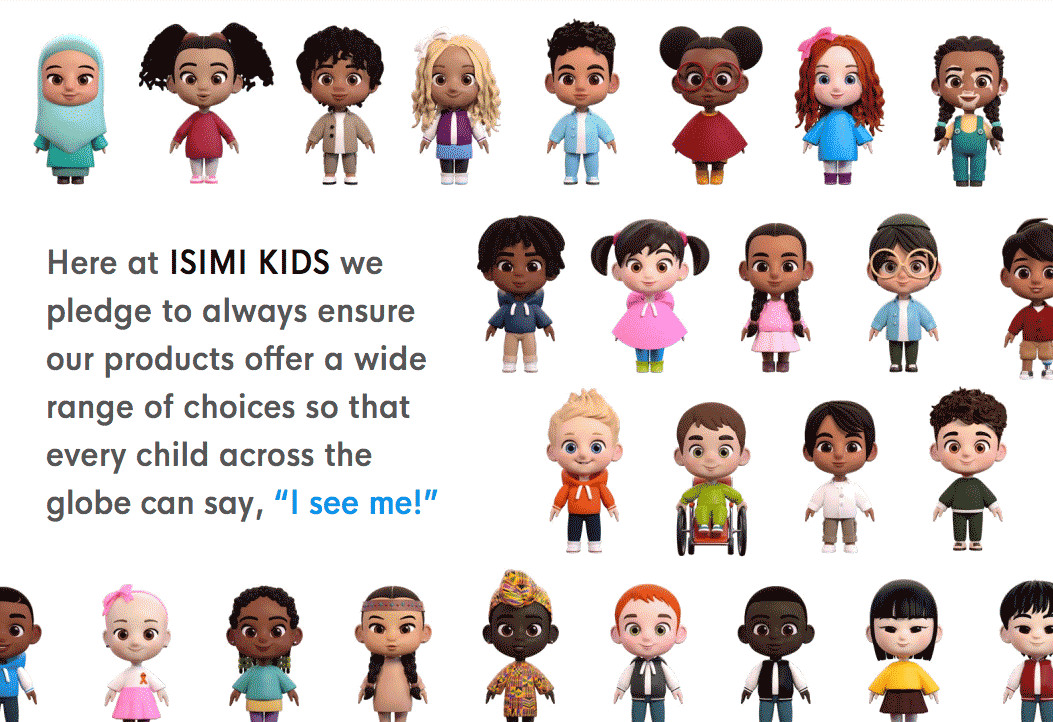 ISIMI KIDS stemmed from one of Bingham's other ventures, Smarty Pants Water. Smarty Pants Water encouraged children to stay hydrated and healthy by pairing interesting fun facts with water bottles. Bingham had been thinking about her eight-year-old niece and issues of representation for children, reflecting on her own past and questions of accessibility. When creating characters, Bingham "thinks about 'What would a child love to see?' We were once children, so I think about what I would have loved to see when I was eight years old?" Her work is fueled by these essential concerns for children and representation in the industry as a whole.
Bingham and Bremang chose this medium for their mission deliberately, believing that "it starts within the home," and that images of representation are vital from a young age. Their goal is for children to see ISIMI KIDS' products and be able to say, "I see me!"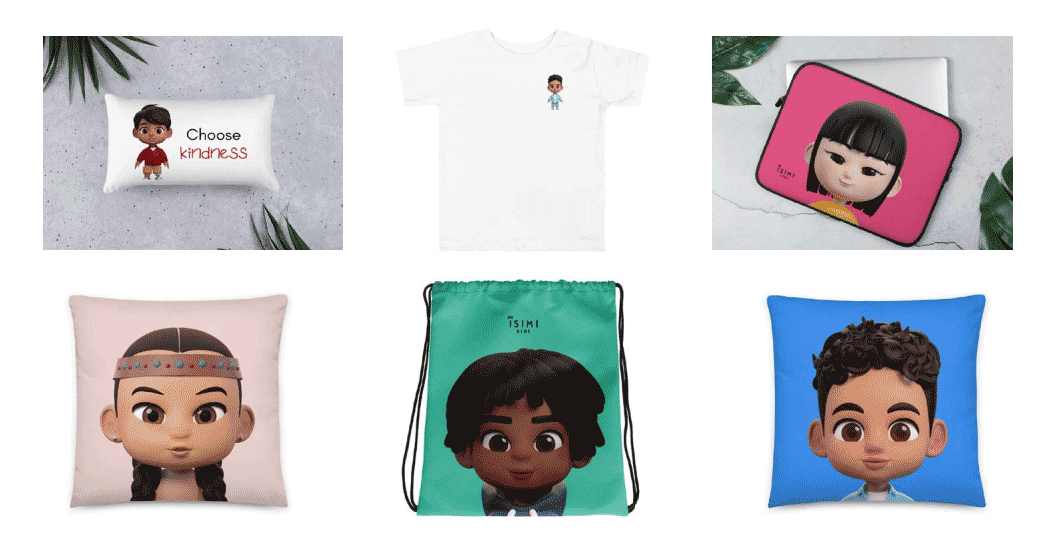 Shirts, pillows, and laptop cases are available for all of ISIMI KIDS' unique characters. Bingham and Bremang note that their goal is to feature not just a diverse range of nationalities, but also shed light on skin conditions and disabilities. Their products give children a chance to see themselves represented, as well as encourage them to learn more about other cultures and people, a lesson in global empathy.
In discussing motives, Bingham notes, "Self-love is really the main thing alongside equality, children being compassionate to others they see. Within the self-love piece, starting from childhood, we want children to know they are represented and how to deal with other children's differences."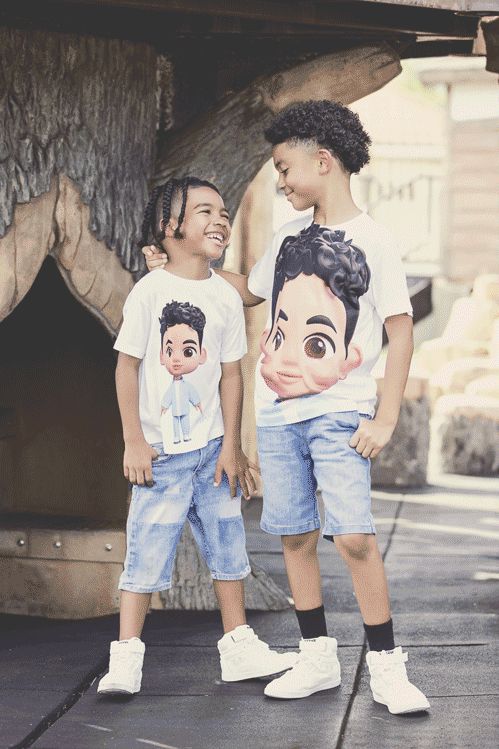 The self-identified grass-roots organization is growing rapidly, but continues to maintain the quality of their products. ISIMI KIDS prioritizes creative and innovative design while working in an incredibly competitive industry, and hopes to create a staple household brand. Their new focus is on social awareness and developing storylines around these movements to encourage educational social awareness, an ambitious but vital project.
"It's important to me that ISIMI KIDS is seen as more than just a business that creates neat merchandise for children. I want the masses to see the future in ISIMI KIDS. Through a conscious lens, I want the world to look into the detail of each child and realize how healing, special and refreshing it is for children who have been counted out to be seen. That's all children ever want, to be seen. It's that simple and the world hasn't been doing such a wonderful job. Sometimes when you don't see much happening, the only answer is to make the change yourself. We've only just begun and I'm proud of what ISIMI KIDS is doing and will continue to do for children. It's my gift to the world!" - Delesha Bingham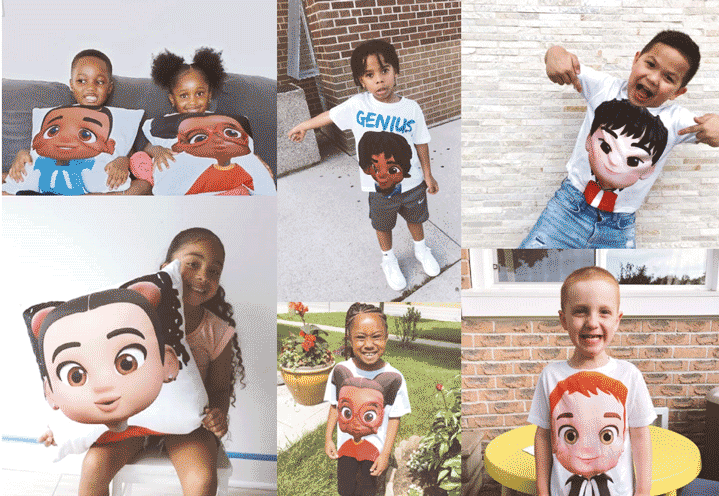 "I remember in elementary school hearing several kids refer to the light pink pencil crayon as 'Skin Colour' when doing arts and crafts. It hurt, that still sticks with me to this day and that was 20 years ago. Now with the ISIMI Kids platform, we plan on shifting awareness to allow for more openness. Let us teach our youth from young the importance of diversity." - David Bremang
For more information on ISIMI KIDS and their mission, visit https://isimikids.com/