In celebration of Black History Month 2022, Arts Help is partnering with Canadian music non-profit Waveland to highlight over twenty up-and-coming artists as part of our Black Artistry Series, a year-round initiative showcasing Black talent. Each artist featured in this year's event is performing in Waveland's Black History Month Virtual Music Festival and giving an exclusive interview with Arts Help.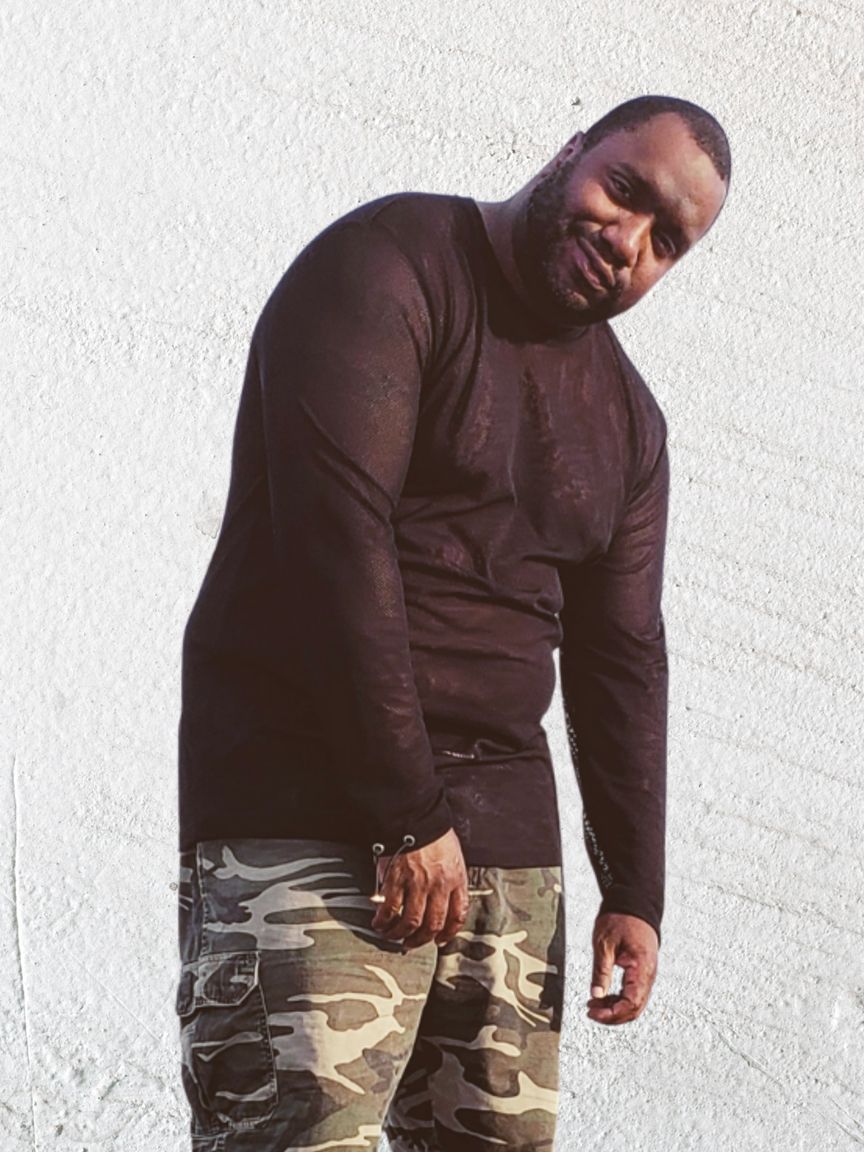 For the last six years, Toronto-based artist Jay Light has been performing a mix of house, dance, pop and hip-hop. More recently, he's been writing music for other artists, hoping to expand his craft and continue his life-long love of creative writing and storytelling.

In the following interview, Jay Light discusses what inspires him, the causes he is passionate about, and how music can make the world a better place.

---
What inspired you to get into music?

What inspires a bird to fly or a fish to swim? It's just always been a part of me and my crazy world.
My mother was a church singer, and that led me to sing in the children's choir. That is where I started performing publicly. But I've always loved music. From listening to the radio as a child to watching it on TV to banging out beats on my first drum machine to writing my first song.
But I started exploring music beyond the radio once I joined the Cadets of Brooklyn, Drum and Bugle Corps when I was 15. I was a horn player and we played all types of music, from Pop to Classical. Not to mention my love of dance. Being in different forms of arts and performance keeps me on my toes and my ears sharp to the world around me.

Do you have a go-to song or artist that you've been listening to lately?

I'm generally digging more into house music at the moment. As a Black queer person, It feels like home to me. I try to keep an open mind with the sounds I listen to. The feeling is what moves me. But I'm always checking out new stuff from all different types of artists. I hear a song and add it to my playlist. So much great music out there.

Why do you think music is such a powerful tool for creating positive change?

Music is freedom of expression. And if you find someone looking for that same freedom, then you have an opportunity to create change in that individual's life. Now if you have enough people listening and looking, then that creates a movement. Same as a book, movie, dance, play, etc. Art by nature is a form of communication. It all depends on what you are trying to say and to who.

Guided by the United Nations Sustainable Development Goals (SDGs), Arts Help believes that art is a vehicle for social change. Out of the 17 SDGs, which one are you the most passionate about?

I can't say I'm passionate about any of them, but I understand and care about all of them. We are all on this planet together.
Sadly, the rich will always be rich and the poor will always be the ones who suffer. I then have to ask myself how am I contributing in both positive and negative ways through my own personal actions. I try to turn the lights off when I'm not using them. I don't run a lot of water when washing dishes. I walk and bike as often as possible. I hire all races, sexualities, etc. when working on projects.
Simple things that have a big impact. But as a Black gay male, I'm passionate about LGBTQ+ youth homelessness and how I can do my part. I hope to adopt a child in this position someday, if not then becoming a mentor for someone who needs guidance.

What steps can we take to make the music industry a more inclusive space for everyone?

Well, if the few who make decisions for the masses would just step aside then we would have a fighting chance. But that is all forms of "POWER". We don't need black squares and hashtags, we need people who are willing to do the work without restrictions and limitations. So give it about 25 years, when all those people in power die off, then you will see real change because this new generation isn't playing games. The shift in power is approaching!
---
Follow Jay Light on Instagram and Twitter and listen to his music here.
Follow the Black Artistry Series on social media with the hashtag #ArtsHelp365