From the Ashes tells a story of resilience and triumph. In this extraordinary memoir, Indigenous author Jesse Thistle shares his harrowing experiences of addiction and homelessness, and sheds light on the legacy of trauma that lies within Indigenous communities in Canada.
Born in Prince Albert, Sask. to a Métis-Cree mother and an Algonquin-Scott father, Thistle and his three brothers were exposed to violence and substance abuse at a very young age. Neglected by their parents, they were often left to fend for themselves, forced to panhandle or steal from convenience stores to avoid starvation.
However, at age three, after a temporary stint in foster care, Thistle and his siblings moved to Brampton, Ont., where they were raised by their paternal grandparents.
Haunted by their son's drug addiction, Thistle's grandparents strived to ensure that their grandchildren didn't follow in his footsteps. However, deeply impacted by the traumatic memories of his childhood, Thistle spiralled into his own self-destructive cycle of addiction and petty crime that lasted more than a decade.
Recounting his experiences of life in and out of the streets, Thistle painstakingly guides us through a lived account of the United Nations Sustainable Development Goals for No Poverty and Reduced Inequalities, and demonstrates how with a mustard seed of hope and the heart of a fighter, all things are possible.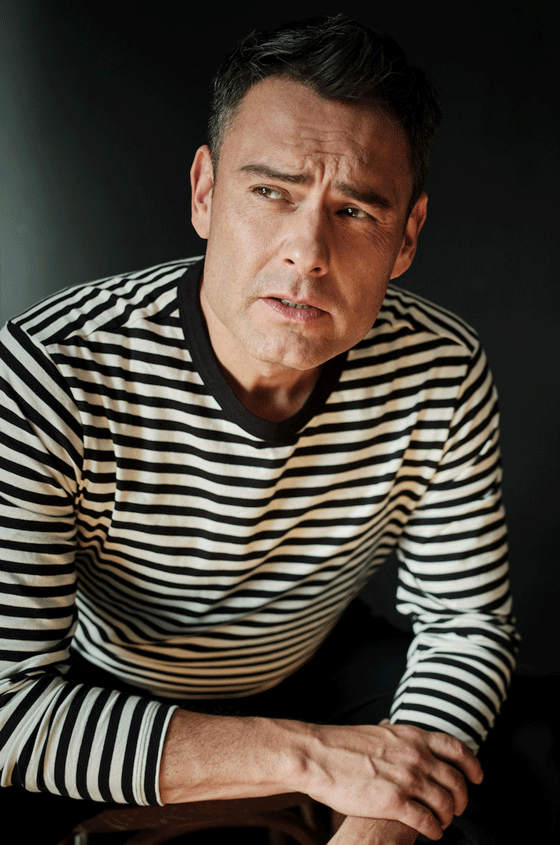 Throughout history, people have used substances, such as controlled and illegal drugs, alcohol, and tobacco, for numerous reasons, including medical treatment, religious and social ceremonies, and personal enjoyment.
Now, however, as recreational and street drugs have become increasingly accessible, substance use has become widespread abuse, turning into both global healthcare and social welfare crisis.
Studies have shown that prolonged use of illicit drugs, tobacco, and alcohol has led to a significant proportion of disabling conditions and diseases resulting in death, including cancers, respiratory illnesses, and liver disease. There are also social consequences associated with substance abuse, such as financial difficulty, interpersonal conflict, and often, criminal activity.
Although addiction operates indiscriminately, there are groups in society who are more vulnerable to substance dependence due to cultural, economic, and social marginalization, including youth, members of the LGBTQIA+ individuals, and particularly, Indigenous people.
From Canada, to Australia and the United States, Indigenous populations experience increased physical and mental health challenges that are not often seen in countries with high levels of human development.
In Canada, there are 1.8 million Indigenous people of First Nations, Métis, and Inuit descent, who account for five percent of the national population. However, they account for 10 per cent of all fatal overdoses and are more susceptible to developing addictions that lead to grim health outcomes, including cancer, heart disease, and respiratory illness.
These deep-rooted challenges pervading Indigenous communities have often been linked to interconnected systems of exclusion, suppression, and poverty that have been upheld by the legacy of colonialism in Canada.
Since first contact with European settlers, Indigenous people have experienced egregious harm at the imposition of institutions whose transgressions entail, but are not limited to, biological warfare, forcible displacement, socio-political disruption, and cultural degradation.
In Canada, this was reflected most recently in the government-funded residential school system, which was established in 1834 and lasted until 1996.
Under the Indian Act of 1876, Indigenous children were removed from their homes and transported to boarding schools, where they were forced to denounce their cultural beliefs and practices in favour of Anglo-Christianity.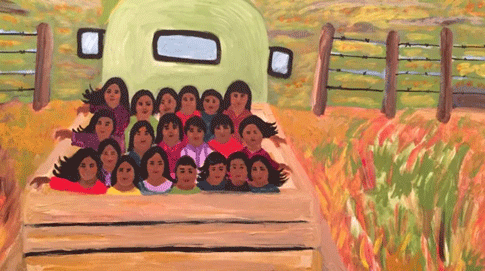 They were also subjected to poor living conditions, inadequate healthcare, and all forms of abuse at the hands of their caretakers, with little to no regard for their emotional and physical wellbeing.
This "cumulative emotional and psychological wounding" has created a legacy of generational trauma that continues to impact Indigenous people daily.
Like Thistle, many grew up witnessing their family members cope using self-destructive behaviours, and were subjected to adverse childhood experiences, including abuse, neglect, and poverty.
These early-life traumas often compound and alter one's physical and psychological health, leading to a cycle of maladaptive coping and dependence within their own lives.
In his book, he shares how his father's violent behaviour and substance abuse negatively impacted his family and how his life "fell apart"when he was separated from his mother. Devoid of healthy coping mechanisms, he resorted to binge drinking and heavy drug use as a means of self-soothing.
Unwilling to watch him follow in his father's footsteps, his grandparents disowned him, leaving him to support himself by any means necessary.
Forced to leave home, Thistle became homeless and found himself on the streets of Vancouver, working odd jobs and stealing from various stores to sustain himself and feed his addictions.
Poor mental health, illness, and incarceration often occur under this lifestyle. Indigenous people in Canada have lower life expectancies, higher suicide rates, and higher rates of incarceration than non-Indigenous Canadians. In Thistle's case, transience and instability had led to five arrests and two mentioned suicide attempts by his early 30s.
However, the tides are turning. Indigenous led organizations are on the rise across Canada, addressing the impacts of colonialism and helping their communities break the cycle of intergenerational trauma.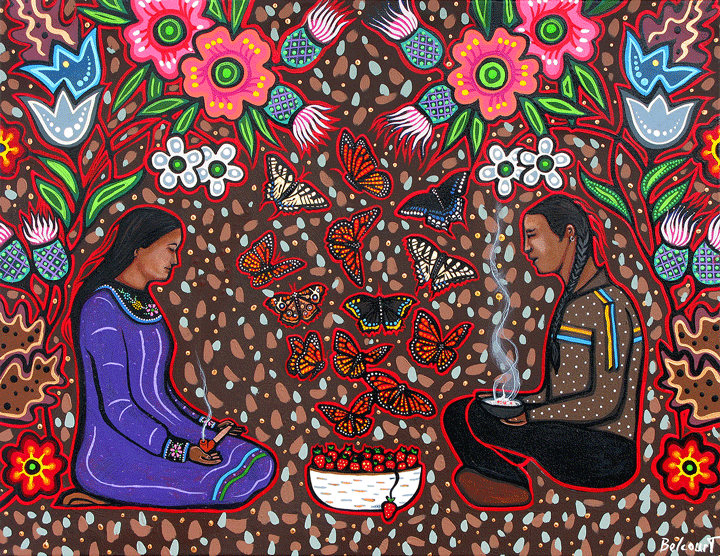 Spaces like, Na-Me-Res in Toronto and the Wabano Centre in Ottawa, bridge contemporary medicine with traditional healing practices to offer a balanced, holistic model of care that addresses all aspects of their clients' wellbeing.
The goal is to create an environment where Indigenous people are supported on their "paths of excellence"and given opportunities to live a fulfilled and healthy life.
When healing and reconnection are at the forefront of treatment, there is hope for a brighter future where Indigenous people can rebuild, reconnect, and succeed.
Through rehabilitation, counselling and the support of his friends and family, Thistle was able to achieve sobriety. He also completed a Bachelor and a Masters degree in History, and became an assistant professor at York University, and won numerous awards for his academic and literary contributions.
To learn more about Jesse Thistle and read From the Ashes, visit his website.
If you're interested in supporting Indigenous-led treatment facilities, you can visit Wabano and Nameres.