Angels of judgement is a beautifully titled work by John Moore from a new exhibition at the Viewing Room Art Gallery, We are all in this together.
This environmental awareness and conservation exhibition is the brainchild of Hannelie Coetzee and John Moore, two South African artists from the Gauteng region. They are both deeply passionate about protecting and conserving the natural environment.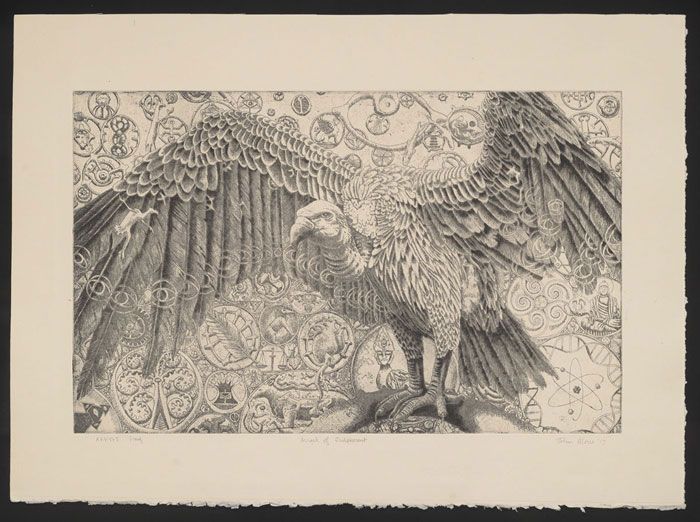 They separately reflected and created their theme. The series was created over the span of two years. All the creatures and critters featured in this series are unfortunately on the list of those South African species currently endangered, threatened or vulnerable to extinction. The United Nations Sustainable Development Goal of Life on Land aims to protect natural habitats and combat the massive loss of biodiversity currently being seen across the globe and in regions like South Africa.
"[Our] works reflect the social and economic situation, highlighting that we need to come together in communities to strive for the common good," Moore said. "The works also highlight that each year, due to the population growth around the world, threatened species are further pushed down the line closer to extinction."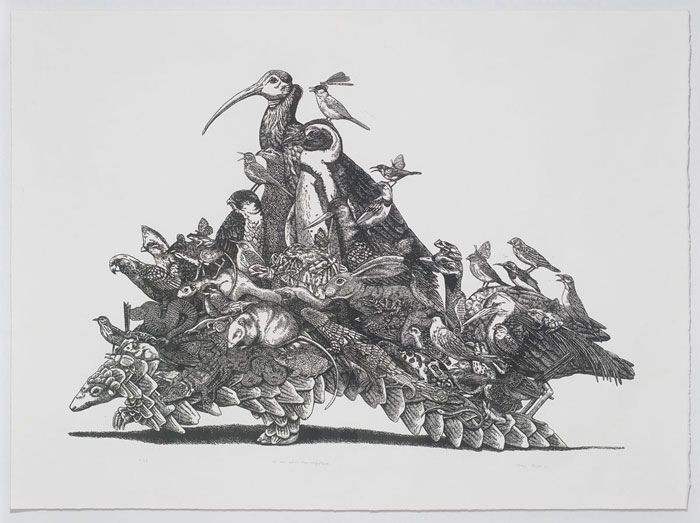 Moore often donates his art and supports causes like Endangered Wildlife Trust. He has also created art for campaigns like Mandela's Children Fund, WWF and National Aids Day. Moore believes working as a printmaker makes art more accessible since more editions can be created.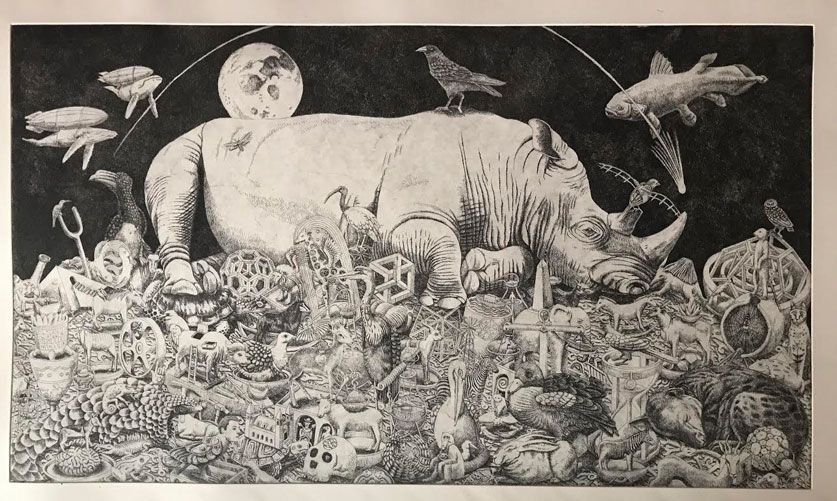 He imagines conversations with the endangered animals he depicts, making his works conceptual and intriguing. The works are beautifully detailed and creative—each animal has its own personality brought to life with careful consideration.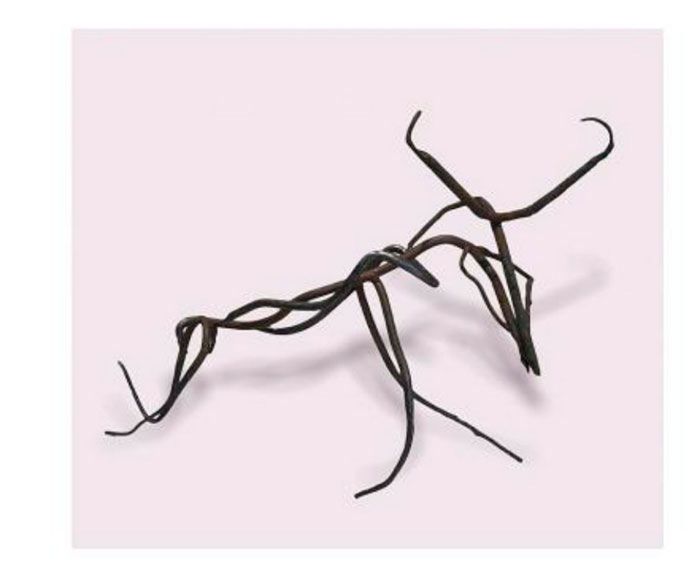 For Coetzee, spending time communing with nature is an essential part of her creative process. Her work intends to capture the essence and movement of her subjects. She specializes in site-specific art and often uses industry waste as her materials.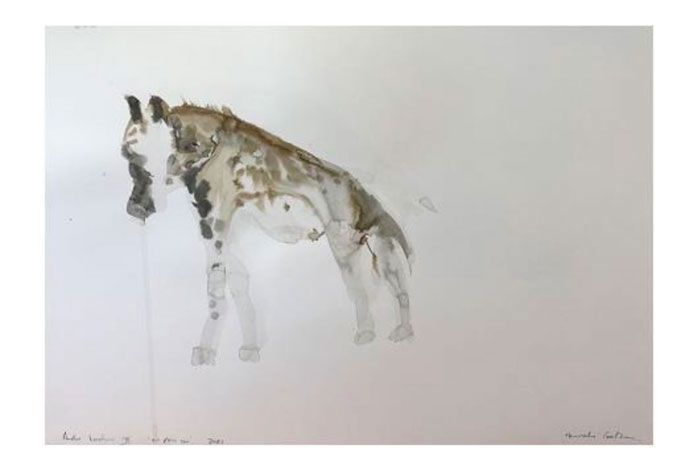 These pieces highlight the beauty and uniqueness of the endangered species they depict. From abstract watercolours to intricate prints, each piece in this series highlights the majesty of nature.
Art that reminds us of the beauty and fragility of the natural world will always be important to the mission of protecting it.
---
To find out more about this exhibition visit this website.