Black Artistry Series is a year-round program committed to supporting, celebrating and showcasing Black creatives and storytellers around the world. By sharing truthful and diverse Black narratives through the publication of exclusive interviews, Arts Help encourages our community to stand in solidarity against systemic anti-Black racism.
Born and raised in Harare, Zimbabwe, Wonai Haruperi started taking pictures while she was studying audiology in university. Nowadays, working as a professional photographer, Haruperi has been involved in campagins raising awareness of various health issues, and has started her own project, Unpublished ZW, a community space showcasing the work of local photographers while also sharing the beauty of Zimbabwe.
In celebration of World Photography Day earlier this month, Arts Help interviewed Haruperi to learn about how her perception of Zimbabwe has changed, the benefits of building a community of photographers, and what is needed to advance the photography industry in the country.
---
To start, can you tell us a little bit about yourself and how you got started in photography?
My name is Wonai and I am from Harare in Zimbabwe. I went to university in 2014 and studied audiology, and while I was there, I just started taking pictures. To be completely honest with you, it was [because of] Instagram. A lot of my friends and family were like, "Hey, you take really good pictures" or "The angle you took is really different," and this and that.
I bought a camera in 2017 and I think that's when I started photographing. At the time I was traveling a lot, so I would take photos of everything, the places, people. I realized that every time I took photos of people, they would want to tell me their story. I guess they assumed that I was a professional photographer or I was collecting it for something, so we'd always end up talking and I started sharing that. I started sharing people's stories and then I started seeking them out. The more I did that, the more intimate I got.
Then people started offering to pay me to tell their story, or to take photos of them or do their kid's birthday. So I kind of did everything to start with, but now I know what I like to do, which is more documentary photography. If I do a photo shoot for an individual, it would be more about their story rather than studio images or anything like that. So it's very based around telling stories, I would say.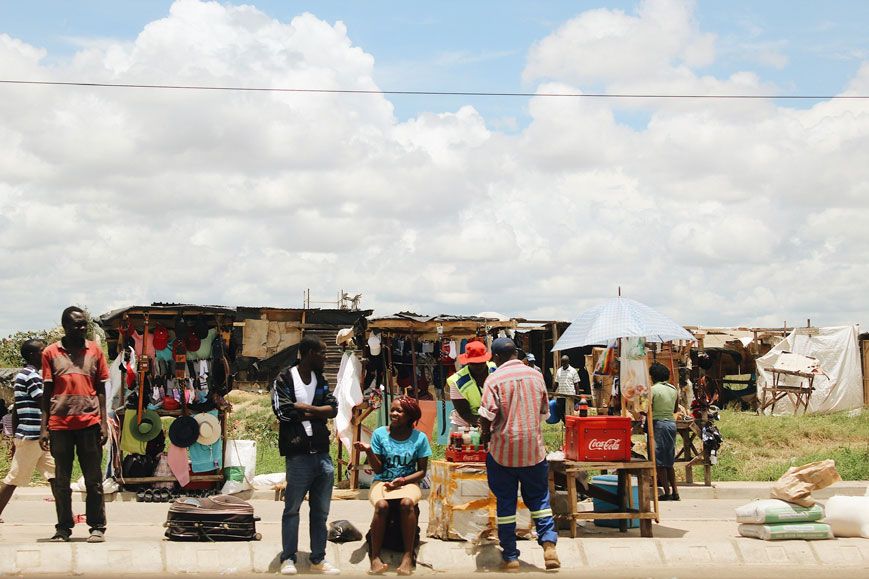 I know you have a Masters in Global Health, and you have been involved in photography and videography projects about menstrual health and hearing loss. Can you talk about those projects and why you decided to get involved?
I did my bachelor's in the UK and then I came back to Zimbabwe, and [I saw that] the difference in health care in Europe and where I'm from is so big. I started thinking I could be a clinician, but I thought there were a lot more issues. I went back to the Netherlands and I studied global health for that. While I was there, I got an interest in the communication side of health, especially narrative communication . . . how that impacts people more to change their behaviour or to get involved in social issues. When I came back, I would seek out projects that were specific to number one, health, and number two, had a social impact of some kind.
The menstrual health one, I was working with an organization called The Flow Initiative, which is an NGO that was founded in Zimbabwe by a Zimbabwean girl who is about my age, actually. Essentially, what she does is she goes out into communities and she educates about menstrual health, gives out menstrual hygiene packs and training, and I just go around with her and photograph when she would be doing something. But then a few of the times we actually interviewed some of the girls. She works with a specific group of girls in an urban slum, if I can call it that. They were actually sex workers and [we talked about] how they dealt with their menstrual hygiene and how for them it was an interference to work and the impact that all of that had. So we made a few videos, told their stories, and it helped her with fundraising. From time to time I still will go and do photography, or if they have an event I will do videos for her in that capacity as well.
For hearing loss, like I said, I studied audiology, so that was always something on my mind as well. I feel like in Zimbabwe the awareness for hearing loss is low; it's not a disability that you can see. I find that people don't talk about it, number one, and number two, people who have it don't really have access to everything that they need. The simplest thing is the person next to them knowing how to communicate with them. So I started doing projects where I tried to raise awareness for that. Initially, I did a portrait project where I took a bunch of photos of my friends and family, kind of saying, "Can you hear me?" She had that in a campaign format.
Then last year I actually got a mentorship for documentary photography. In that, I had to do a documentary project and I just stood on hearing loss. I followed six people living with hearing loss in Zimbabwe, but my story ended up focusing on just two. One of them was a 22-year-old dancer, her name is Dionne and she is completely deaf and she identifies as deaf, her first language is sign [language]. So I followed along her life for a few months. The second one was an old man who lives in a retirement town, a beautiful town, somewhere in the countryside, and his experience of hearing loss and how it was so different there [being] from two economically different backgrounds and the contrast between their age. Usually with hearing loss, we would expect everybody to be old, but that's not the case. Race as well, the old man was a White man and Dionne is a young Black girl. That project was solely dedicated to raising awareness for hearing loss just by telling their stories.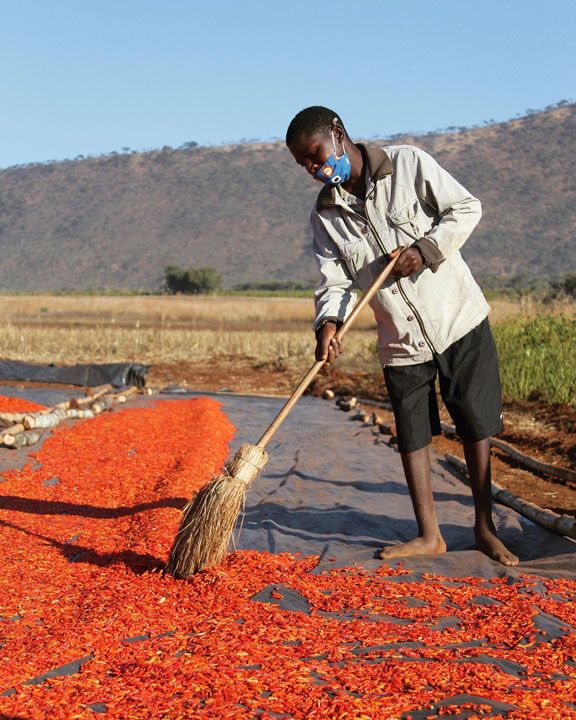 You are also the founder of Unpublished ZW, which you describe as "a collaborative space for photographers that acts as a window into local, everyday Zimbabwe." Where did the idea come from and what has the experience been like connecting with other local photographers?
To be completely honest, I started the project during our first lockdown, which was March of 2020, and I realized that I had a lot of images around Zimbabwe that just weren't good for the portfolio per se. They aren't the type of images that would get you hired to take photos of someone. But I think also a part of me really wanted a community.
Being self-taught in this part of the world and being a woman—photography is a very male dominated space in Zimbabwe—I really was just looking for a space where it could be me and other people, and not just me all the time.
I would use the space to motivate me, to figure out how to get our work into international audiences as well. That was a very big thing for me. Also, getting the mentorship was really great because again, being self-taught, you don't really have guidance. For me Unpublished ZW, at least now, is more of a little photography community to get our work out there, to get our stories out there and also to show Zimbabweans the beauty that's in our own backyard. Because I feel, especially as young people, it's so easy for us to get caught up in "there's no jobs, it's economically not the greatest situation." But there's so much beauty here, and it's just been nice to share that.
Connecting with other photographers has been great. It feels like you don't have to do all yourself, we help each other. A few photographers and I will get together and there will be an international competition or something, and we will talk about, "What are you going to submit? How are you going to submit it? How did you understand the questions? How do you answer this? What do you think is my strongest work that I should submit?" And that's been a really, really great help. Just encouraging people to print their work and get more of it out there has been really exciting. And it pushes me, it pushes me to keep going. Sometimes I feel like, "How am I going to make my next paycheck? What's really the point of putting so much effort into this as a career choice?" But when I remember that it's not just me anymore it really helps push.
Do you find that since starting this project more new or self-taught photographers have joined in?
Recently we started inviting contributors to the page. Initially it was just me and my photography, a certain type of photography, going in terms of this page. But then I decided to open it up to anyone who had images of Zimbabwe or stories about Zimbabwe or the Zimbabwean diaspora. I had photographers in mind, the photographers that I follow or that I've admired or that I know are in the space. But to be honest, most of the photographers that have contributed so far, I had no idea were photographers. Some of them are university students that own a camera and are dabbling and hoping to get into photography later in life.
Also, earlier this year we did a group exhibition. We had five photographers in it and they obviously have networks of their own. I met so many photographers through doing that exhibition that I just had no idea were working in Zimbabwe. When I started, I really felt like there were no female Zimbabwean photographers. I found out that I was wrong, they are there. Some of them don't live here, but they are there. And I don't know whether it's a woman thing, but they tend to work smarter. I feel like the men make a lot more noise, but the women are kind of minding their business, managing their clients, doing their work, getting published, but not making any noise about their work at all, which I'm trying to change. So yeah, it really has helped to discover more photographers in Zimbabwe.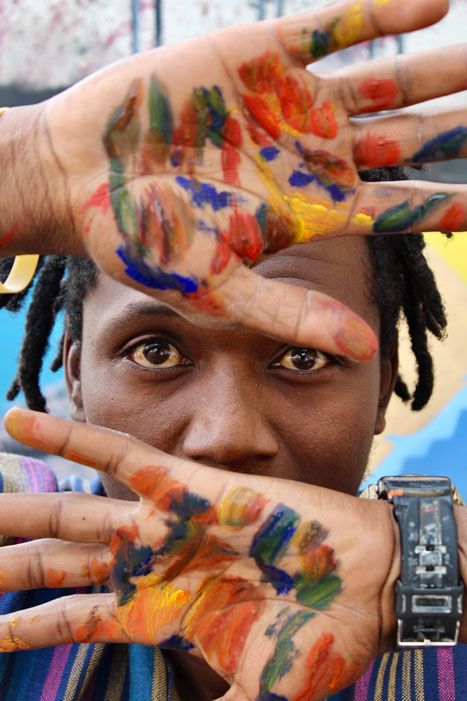 Has your own view of your home country changed since the start of Unpublished ZW?
100%—it's not the same as when I was growing up at all. I think photographing different people brings up certain things about them in society. You know that some people are living below the poverty line, or some people are struggling with unemployment, but you've never had to confront it or experience it. Like in the menstrual health project, going to the slums of the city and going to these high density, poorer places; it's an experience, you get to see a completely different side. And yes, there's so much joy and love and so much happening.
I think one thing that has completely changed for me is, you always assume that when certain things are missing in a society, it will stop. But that's not the case at all. Traveling to rural communities or urban slums, you realize that life goes on and it goes on so beautifully. Different, but beautiful in its own way. But obviously there are issues there that we need to address and we would like to address, and that starts with telling those stories.
Taking pictures of the beautiful things or the different places has also changed my view of the country. I think growing up you always think, "Oh, I want to travel to Europe to go and see beautiful things" or, "I'll go to another country in Africa that I've heard is famous for mountains" or whatever it may be, but just exploring your own backyard more and more and being exposed to other people's perspectives of it as well [can change your view]. The way someone else would photograph a city is not how I would. Constantly going through those photos of those contributions has completely changed my view of certain things.
What is the current state of the photography industry in Zimbabwe and where would you like to see it in the future?
I think the photography industry in Zimbabwe is thriving—if you know about it. My biggest issue with it is, it's not something that is public knowledge. It's like a secret society and once you're in, then you know about it.
I think platforms like Instagram and Facebook have changed the game, so anyone who takes great pictures has a platform to showcase it; that's really, really helped. I think I honestly wouldn't be a professional photographer if Instagram hadn't existed when I was starting out and I discover so many photographers through Instagram and on the Internet.
One thing I think is lacking—I know a lot of us are self-taught and I know that we have no confidence issues. We know we're good at what we do. We find equipment, some people have second hand equipment, I have a lot of second hand equipment just because maybe you can't afford the [full] price. So in terms of our skill, we're very confident. But I think what is lacking when you don't go to school of photography is you don't know how to get your work seen to the audiences that you want to see it. You don't know how to get your pictures in the news. You don't know how to get your pictures in magazines. You don't know how to get international NGOs to hire you. You don't know how to get work commissioned.
I think going forward I would like to see the photography industry get to a place where anyone who wants to do it knows how to form a career from the very beginning, and then they know how to tap into the different audiences that are specific to them. So if they want to go into social issues, they know how to get their work out. If they want to do fine art, they know how to get their work out. If they want to do fashion photography, they know the steps to take. And honestly, I think I think that's really what we're missing and what we need right now.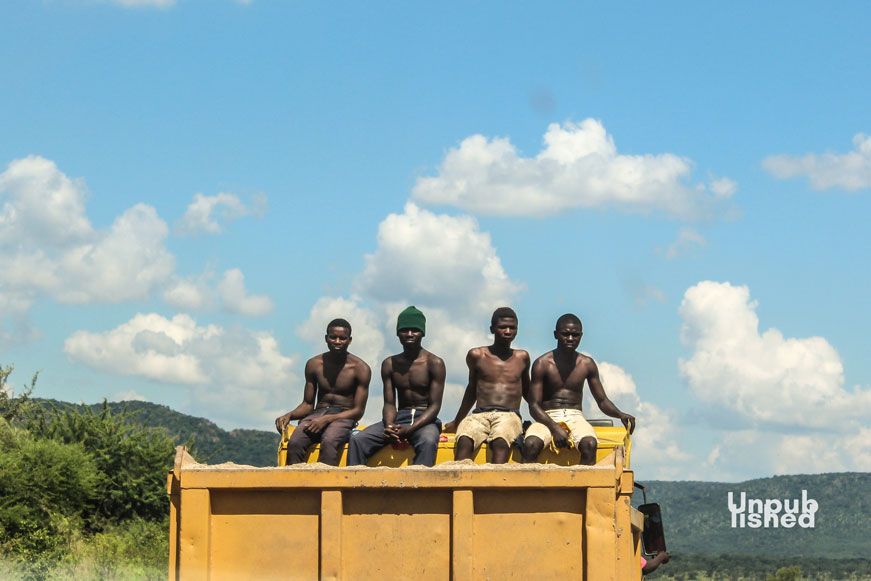 Are there other photographers whose work you feel inspired by?
So Zimbabweans [photographers] I like—I follow female photographers—there's one photographer called Tamary Kudita, she won the Sony Award I think a couple of years ago now. I just think her images are absolutely beautiful. One of the ladies was in my mentorship, she actually doesn't know this, but I looked up to her long before we ever met. Her name is Cynthia Matonhodze, she does documentary style photography, and she works for a lot of NGOs. I just really liked her style of photography and the way that she works.
In terms of more international photographers, there's a South African photographer, her name is Cole Ndelu. I like the way that she tells stories and does her work. And then there's a German photographer, Svenja Krüger, her Instagram handle is @storiesmatter, and she tells the most incredible stories with the most incredible images. She's been all around the world. I think she's been to more African countries than I have. Those are kind of photographers that I look up to.
Do you have any upcoming projects you would like to share, or are there any other initiatives you would like to be part of or create?
Currently I am working on a photo story called Reaching Back to the Breadbasket of Africa. It's basically looking at the agricultural history of Zimbabwe and how more and more young people are getting involved in farming and why they're doing it, whether it's for livelihood or to just kind of go back to our roots.
In terms of initiatives that I want to get involved in, I think just working more on Unpublished to create opportunities, I have a small team now. We've been trying to put together a curating list of opportunities that are available for Zimbabwean photographers. We definitely want to do more exhibitions, more workshops and trainings, just to create a space where people can come together and talk about how to grow our audience and how to get our work out more and more and take all of these opportunities. Because I think there are a lot of organizations that are investing in art and artists, especially in Africa. I think we just need to learn how to position ourselves to put our best feet forward and really get involved and have the courage to apply. It took me a long time to start applying to things, and I'm sure other people feel the same way.
---
Learn more about Wonai Haruperi on her website, follow her on Instagram, and follow Unpublished ZW here.
Use the hashtag #ArtsHelp365 to follow the series online.