Most people have heard about Jamaica at least a few times. As the birthplace of six music genres including reggae and dancehall, it has been influencing the world music scene like no other country. The island also produces the most music per capita in the world, with Kingston, its capital, being a UNESCO City of Music. Kingston Creative, a non-profit organization located in the heart of the city, is here to keep moving creativity forward and make a positive impact on the local community.
Downtown Kingston is an area with a lot of history, cultural spots and amazing harbour views. Some of the most prominent Jamaican musicians as well as visual artists and craftspeople have worked and lived there. However, it has also been known as a problematic area that displayed a high crime rate and lack of upkeep and renovation. Kingston Creative is bringing out the beauty of Downtown and is contributing greatly to the reduction of the stigma around it. To achieve that, the non-profit regularly hosts events ranging from art walks to meetups and historical tours, inviting more people to explore the area and to discover its value.
"Paint the City" is one of the most visible initiatives and is a part of a 10-year program to transform the district: Kingston Creative has been hiring community-based artists to produce fascinating murals that celebrate Jamaican culture and history. So far, 63 murals were created and there are more to come! You can see these amazing artworks in person if you happen to be in Jamaica, or access a free virtual tour from the comfort of your home.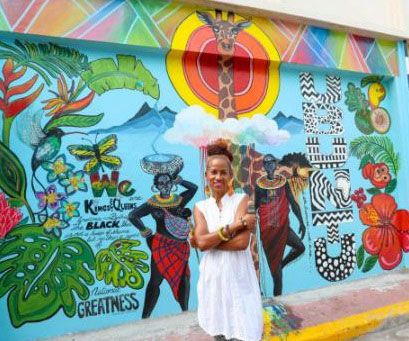 Transforming the area visually isn't the only goal though: Kingston Creative engages people living in the area in all stages of the creative process. It also fosters a creative network for Caribbean artists and creative entrepreneurs alike, while providing a coworking space and financial support. This initiative leads to more opportunities, connections and progress for everyone in the area.
Kingston Creative just celebrated its 5th anniversary and it is truly impressive how many resources it has been able to offer: from giving creatives an opportunity to pitch their ideas to potential investors (Best Pitch Forward) and helping them register their business and intellectual property to using technology for the growth of creative economy (CreaTech). It is important to note that all creative projects include people from Downtown itself and also from neighbouring communities.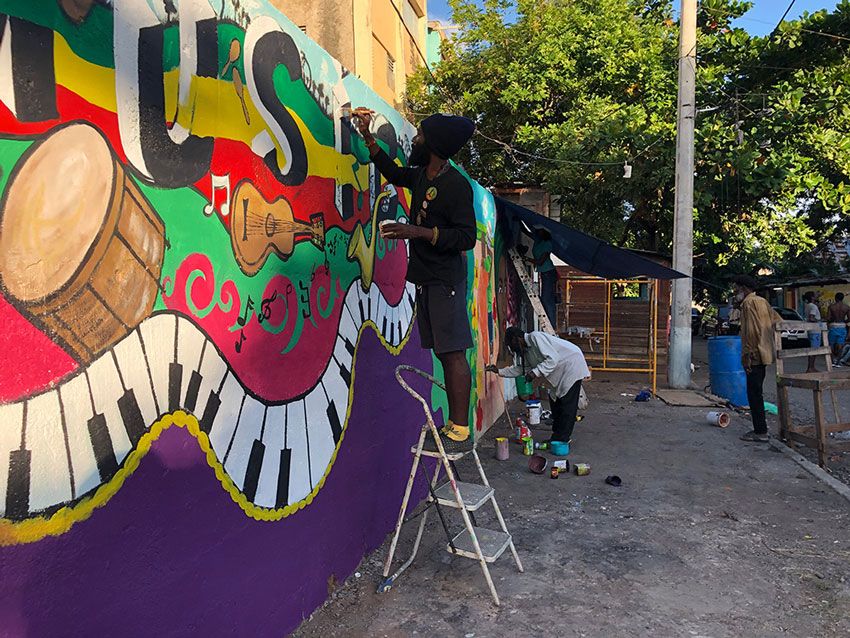 How does a small non-profit manage to do so much? It all comes down to the co-founders' belief in "using art and culture to achieve social and economic transformation."
The main idea is to create a safe and lively Art District and Creative Hub, and ultimately make Kingston the Creative Capital of the Caribbean. As the team stated on the website, "we recognize that this is a huge vision, but it is certainly a vision worth working towards."
By benefiting local communities and artists, Kingston Creative addresses the United Nations Sustainable Development Goal for Sustainable Cities and Communities. It also reflects the goal for Decent Work and Economic Growth because it provides creatives with tools and environments where they can grow and succeed. Overall, Kingston Creative seems to have hit the sweet spot between creating both social and economic value. You can find out more about this remarkable non-profit and immerse yourself into Jamaican culture here or on Instagram.