At a first glance, artist Kirk Maxson builds other-worldly sandcastles on the banks of beaches. The creations by the San Francisco-based artist have created some of the most mesmerizing content on social media. In this Arts Help artist spotlight series, Maxson exclusively talks about the inspiration behind his craft and core values as an artist.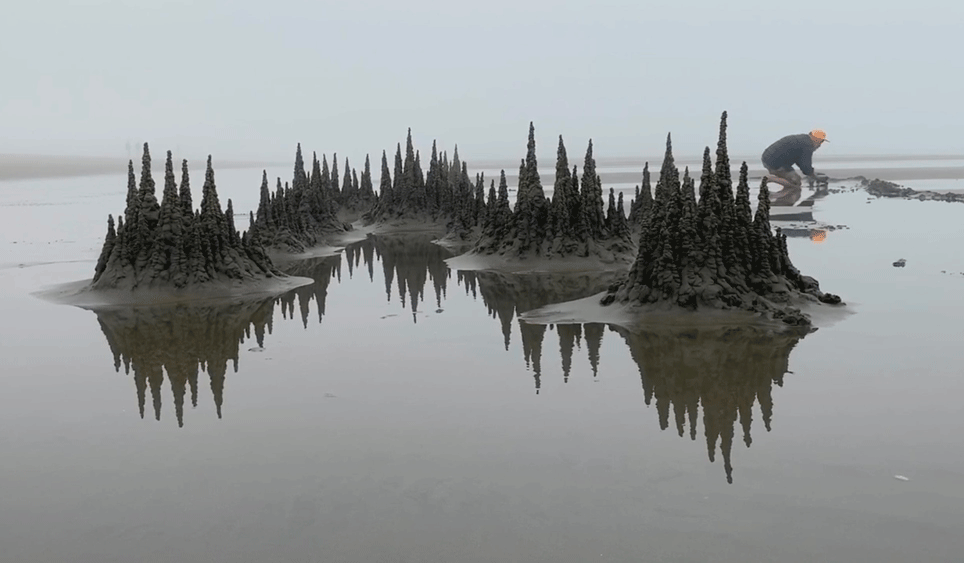 Viewers on our platform are familiar with your mesmerizing videos, but could you let us know a little bit more about who Kirk Maxson is?
I was born in Eugene, Oregon, in the 70s which had a big craft movement going on at the time. So, ceramics, weaving, woodworking, metal arts, and others, were very popular and became part of my childhood. Further, while growing up in my home, my parents' wedding china was all earthenware. There were more rusty-coloured plates than the fine bone china many are used to. And with my dad being an architect and building our house, I was always surrounded by craftsmanship and working with the earth.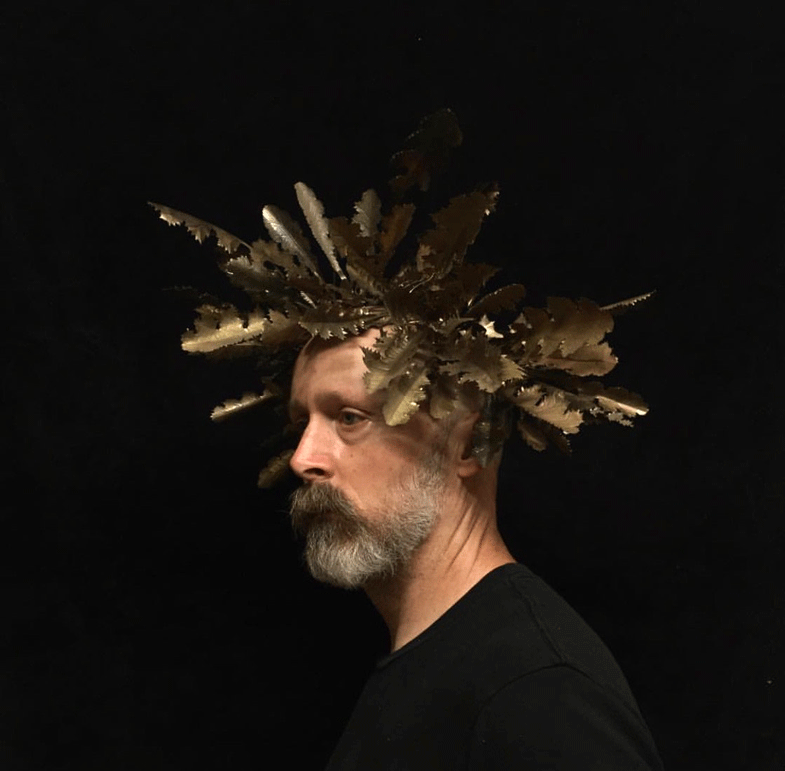 What are your preferred mediums to use to create your artworks?
I like working in sculpture, and use metal paper and clay.
Is there any artwork or artist that inspired you in your creations and choice of medium?
I studied at the University of California Santa Barbara. There was a professor, Ann Hamilton, that was really inspiring and worked as an installation artist. She would use a lot of natural materials in her art, from seashells, plants, bugs to teeth and that kind of inspired my own artwork. Also, while I was growing up in Eugene, I would go out into nature a lot, collect leaves, go mushroom hunting etc. This further helped influence my use of natural materials in art.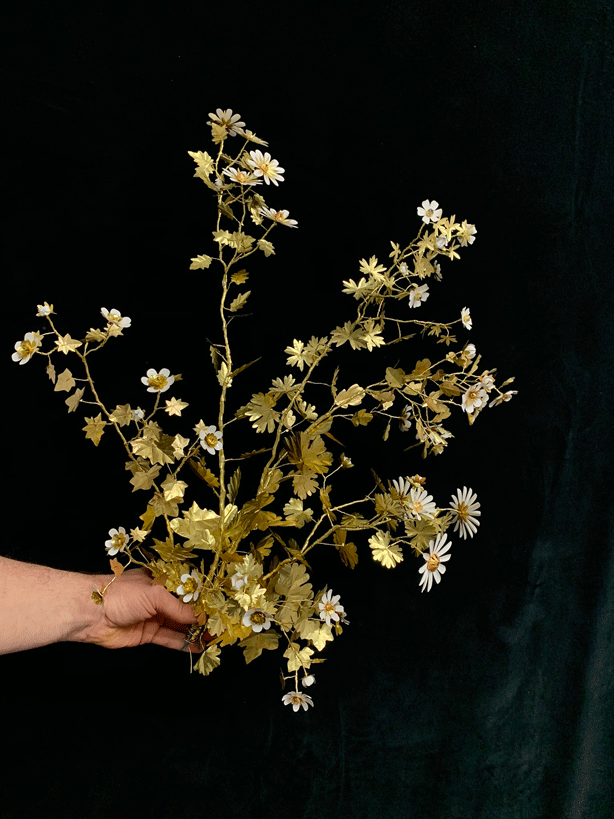 Is the use of natural materials also what inspired you to create your famous sandcastles along the beach?
Yeah, that also goes back to my childhood and my dad being an architect. His favourite architect was Frank Lloyd Wright, and when I think of him I think of a lot of rectangles. And then my favourite architect was Antoni Gaudí who is famous in Spain for his spindly towers and organic forms. Even the pillars are like rough-hewn rocks that are inclined at an angle. His architecture was an inspiration behind the castles - which I've been doing since I was five years old.
I've been making these castles for years and it is kind of addictive. There are some points in my life where I'm like, 'Okay, why am I back at the beach?'
Are there different styles and designs you use in the creation of your castles, or are they all identical?
There are differences between the castles and when I got into social media I got more into photographing and videotaping them. I then noticed that if I make more than one and they're separated apart across the beach, it's more enticing on photographs. And it's also more enticing for the people walking down the beach to come across. If there's one it's kind of like, 'Oh yeah, that guy's making a sandcastle'. But if there are multiple spread out, it's almost it's like an environment. It also becomes more alien.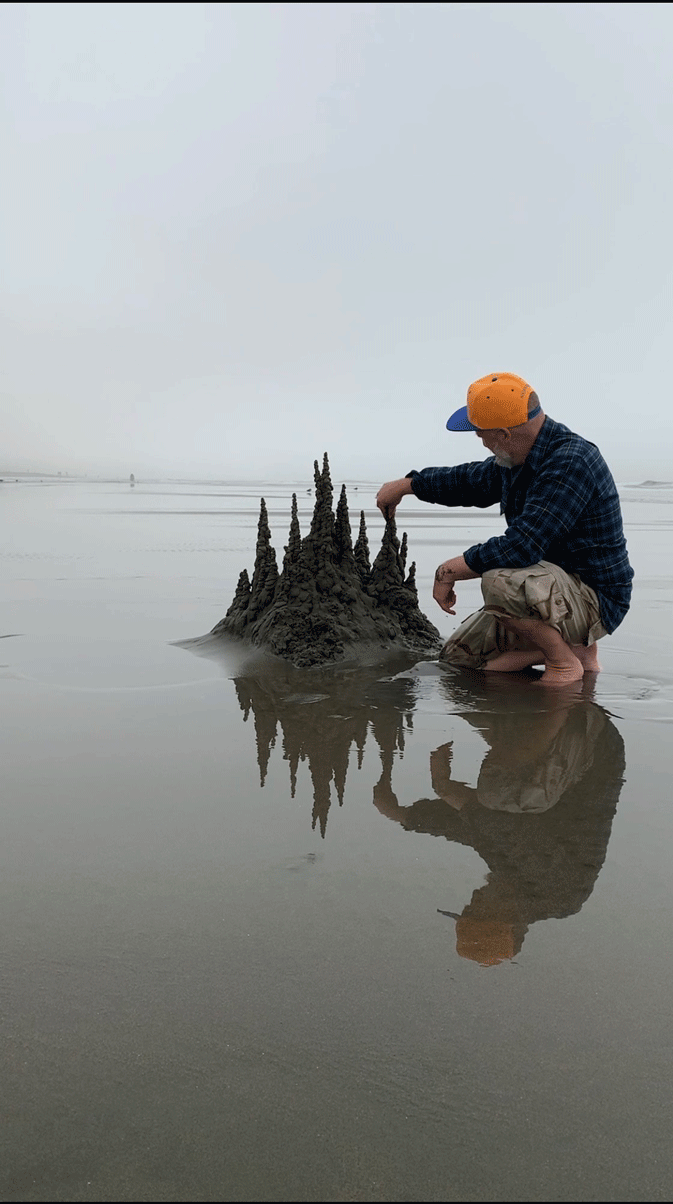 Many people find it confusing because they don't really know what it is. All they know is that the sandcastles represent something, whether a building, some cities or trees. Because of this, since I started posting them on Instagram, they have become a lot more elaborate.
I've been making [these sandcastles] since I was like five years old.
Do you now plan on making your sandcastles more elaborate since they've gained attention on social media?
Yes, and it's kind of funny. All the castles are really, really, different, but also kind of similar. One time, I had some people help me make one and that became a larger castle made up of a huge amount of sand. And then I further worked and elaborated it on top of that. I do have more ideas of continuing to do some more along that line.
For technicality's sake, how exactly do you create the castles and make them be able to stand up given how much water is in them?
I've been doing it for well over 20 years, so I kind of got good at it and it won't be easy to replicate. Some tips are to make sure there isn't any wind and to do it when the tide is going out. You also want to find fine-grained sand and work on a mound of sand because you're basically depositing a lot of water. If the water doesn't have any place to go, it's just going to puddle. Also, try to get the sand to exit your hand through one point so that you can control where the sand is landing.
I think it takes a while to get the hang of it. And so you have to go easy on yourself and just enjoy doing it and not be worried that it's not going to look exactly like mine.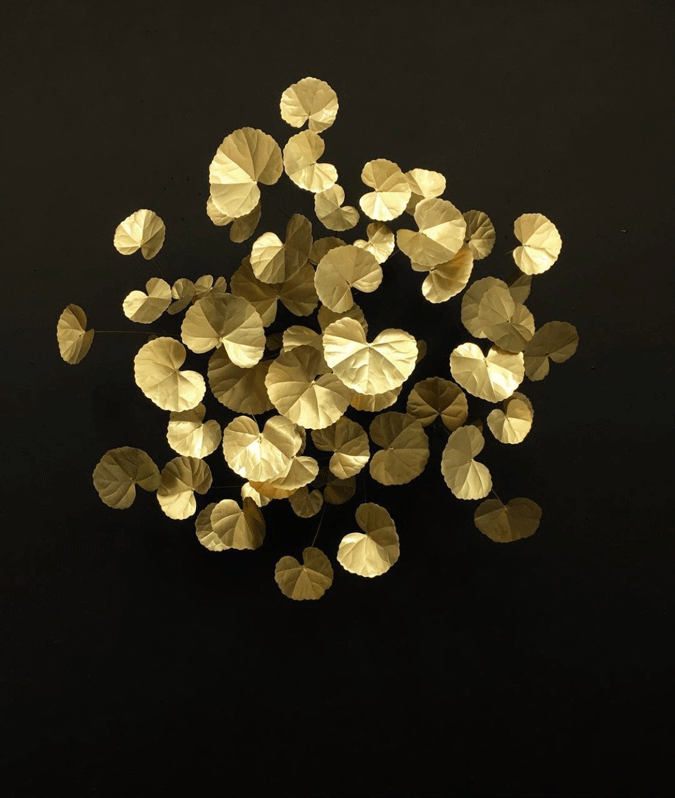 What are other pieces that you've created related to or inspired by natural elements?
I did a piece for the ClimateWorks Foundation that was deployed in the main lobby. I worked with a lot of documents and images that I cut into paper butterflies and made into a kind of collage. So, the foundation had a bunch of old publications, and some of the images were from projects they worked on, as well as people that worked at ClimateWorks. So I took all that material, and I cast butterflies out of them. I then installed them on the wall. It was all about repurposing old publications that they had and was also uniquely geared towards their company.
I have also created artwork on the topic of war. I had a show of leaf portraits of soldiers and civilians that I cut from a book on Larry Burrows photographs of the Vietnam War, as well as a book of several war photographers from the second Iraq war. I didn't shy away from the most graphic photos but the transformation from book page to three dimensional leafs softened the horror captured in the photos.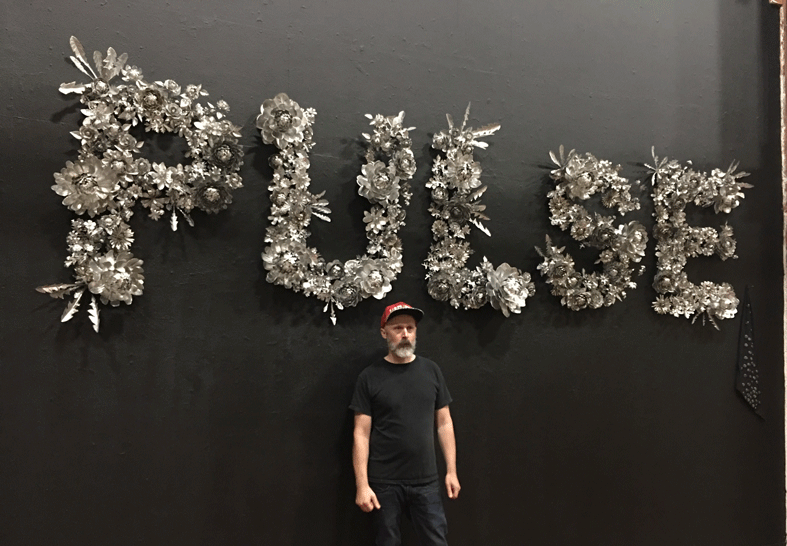 What other artistic creations take up your time beyond being a sculptor?
I did a piece for a group show at the Shelburne Art Museum in Vermont. The title of the show was In the Garden, and I spelt out a word named after Gwen Araujo, who lived in the Bay Area and was a trans kid that was murdered. That all went down when I was living in the Bay Area. At that point, I was performing drag at clubs. So I've been kind of more in the world of gender non-conforming people as well as trans people, beyond my sculpting.
Growing up, you don't really know what it is to be gay, because you're not generally born into a gay family. So it's kind of like, 'Oh, what is it is what is it to be gay?' and I also felt like I wasn't gay enough. So part of those endeavours was trying to explore that, and it was just a lot of fun and taboo, especially back then. Now, it's mainstream in some ways.
Is there a particular United Nations Sustainable Development Goal (SDG) that is important to you?
The SDG 14 on Life Below Water and 16 on Life on Land. This is because I work with plants already and am interested in native and non-native species. In San Francisco, we have wild parrots that are a new animal species that exist in the city that didn't use to live here and are able to sustain themselves off of non-native fruit trees that now grow here - which I find fascinating. Also, I spending so much time on the coastline with my sandcastles that life below water interests me.
---
To know more about Kirk Maxson and his artworks, visit his portfolio here and Instagram page here.