Not long after the Russian invasion of Ukraine, locals in Odesa started noticing patriotic cats in different parts of the city. Colourful, comical and full of good energy, these felines bring smiles and boost the morale of residents who happen to see them on the streets. The artists behind these creations are the team LBWS 168, which translates from Ukrainian as "better, faster, higher, stronger." They use their skills to support their community, fight for their freedom and for the cultural heritage of their country.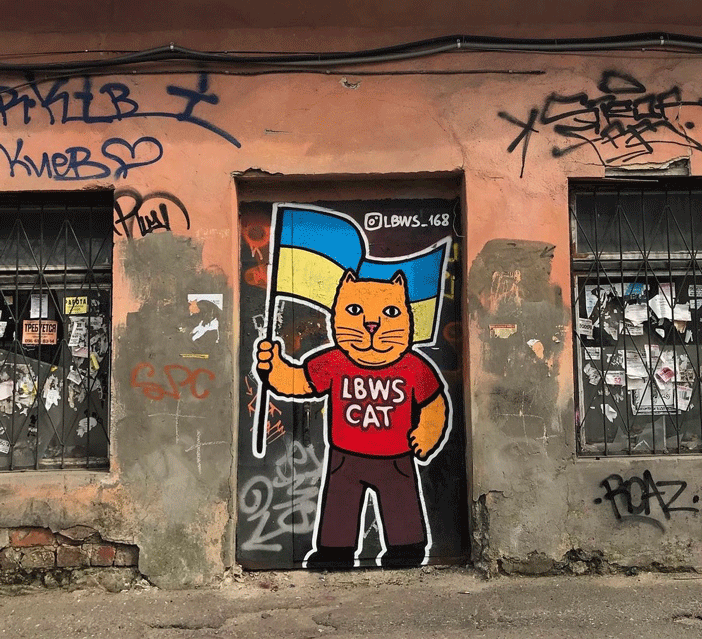 They started as hip-hop graffiti masters who traveled around Ukraine to leave their mark in different locations. After some time, they involved themselves in an ecological project, @animalslbws, which displayed graffiti of endangered animals on the walls of buildings around certain locations in Ukraine and other countries. The team used them to emphasize the importance of taking care of nature.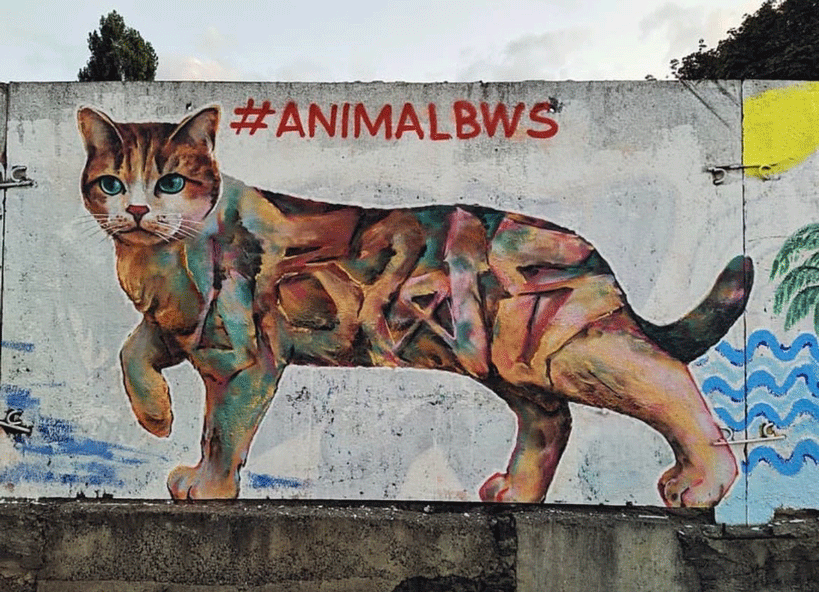 One of the endangered species they had to draw was a European wildcat, which became an inspiration of their new, patriotic graffiti movement.
"Odesa is a port city and it is famous for street cats. We have many sculptures of cats here. It is almost an unofficial symbol of our city. This is where the idea came from," states one of the members of the LBWS 168.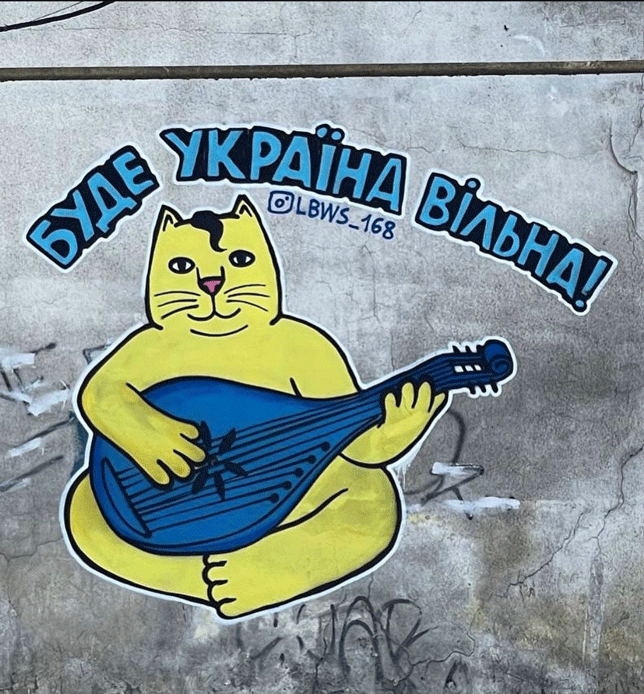 Some of these cats are accompanied with motivational phrases: "Ukraine Will Be Free" or "Together We Will Win." Each of the kittens brings joy and hope that Ukraine will succeed. They also promote Ukrainian culture.
The LBWS 168 touches upon United Nations Sustainable Development Goals such as Life on Land and Peace, Justice and Strong Institutions. According to the United Nations' report, there are more than 16,000 human casualties of war in Ukraine as of October 24th. The war only brings senseless destruction and death. It also harms the natural habitats and the wildlife in the region.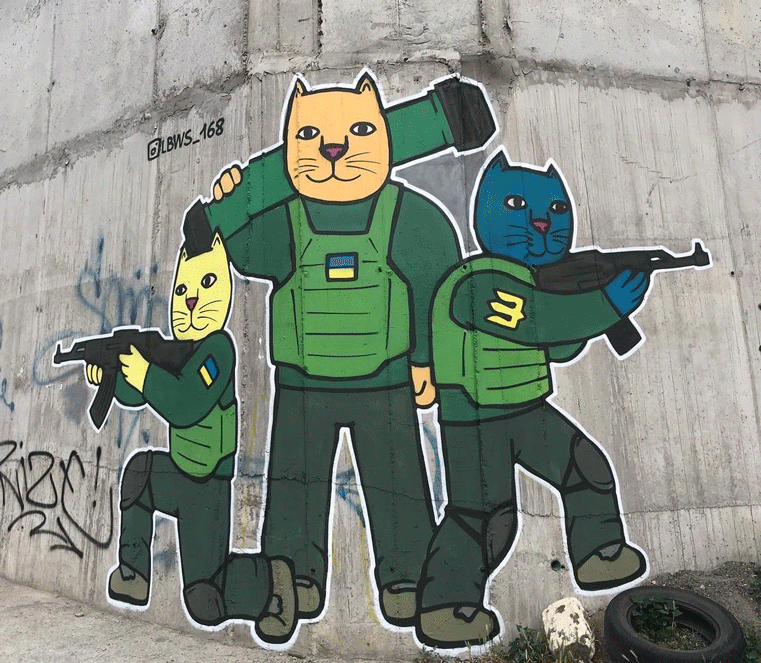 Art helps people during these hard times, especially when it takes the form of patriotic and adorable animals. People believe that they serve as protectors of the city and should remain on the walls. The authors say that they will continue creating more patriotic street art, and it is just the beginning of their journey. "Our main mission is to help Ukraine win, and support the army who fights our battle," LBWS 168 stated.
---
You can find more about the works of LBWS 168 on their Instagram account.