Back in 2019, musicians, artists, writers, and choreographers released an innovative exhibit in New Zealand's capital. Called Mana Moana, a traditional Māori term which means "authority over the seas and lakes," the exhibit was a collaboration between artists from the Māori and Pasifika tribes. Mana Moana used a groundbreaking projection system to craft a narrative that addresses climate change. Known as the water screen, this innovative projector "…propelled into the air millions of water drops that fall and catch the light, creating a screen that gives the illusion of images appearing from the darkness and floating on water." The result produced a hauntingly beautiful project that blends physical mediums with the grace and efficacy of water.
Mana Moana ran from June 28th to July 3rd at Wellington Habour's lagoon and was part of Wellington City Council's Matariki ki Pōneke (Māori New Year) in 2019. It opened to critical acclaim and won 2019's Best Design Award from the Designers Institute of New Zealand. While Mana Moana is no longer displayed in Wellington Harbour's lagoon, images and videos are available online. Recently, Māori Television Network released a four-part documentary on the messages behind 2019's Mana Moana. It explores the complicated and tenuous relationship between indigenous cultures and climate change. According to Rachael Rakena, one of Mana Moana's curators: "These films explore indigenous relationships and identities with the ocean. As we grapple with climate change, our futures will be linked in new ways. Water is connective tissue – the seas connect us all between the islands of the Pacific – and Mana Moana is literally projecting its stories on water. In the face of our climate emergency, this work is timely and relevant." Since Mana Moana opened during Matariki ki Pōneke, a time dedicated to thinking about previous losses before the new year, the exhibit focused on themes like oceans, migrations, and the diaspora. While Mana Moana focuses on natural loss, it also asks how indigenous populations can provide unique solutions to climate change. Mana Moana is one such solution, providing information and awareness that is accessible to all.
In 2020, Mana Moana has moved completely online. This year's exhibit draws inspiration from the COVID-19 pandemic, focusing on health and wellness in "turbulent waters." Mana Moana's interactive website contains seven short art films that combine poetry, dance, song, painting, photography, and animation. Mana Moana also contains resources that focus on mental health and wellbeing; one of this year's films is the "Mana Moana Meditation." Fusing art and the ancient practice of meditation, the "Mana Moana Meditation" focuses on connecting with the "unconditional ocean." In a time of extreme anxiety, "Mana Moana Meditation" focuses on connecting the audience with the power of the endless ocean. The meditation was written by renowned poet Dr. Karlo Mila and features art from Michael Tuffey, whose art focuses on providing "fresh lenses" for historical, environmental, community, and cultural divides.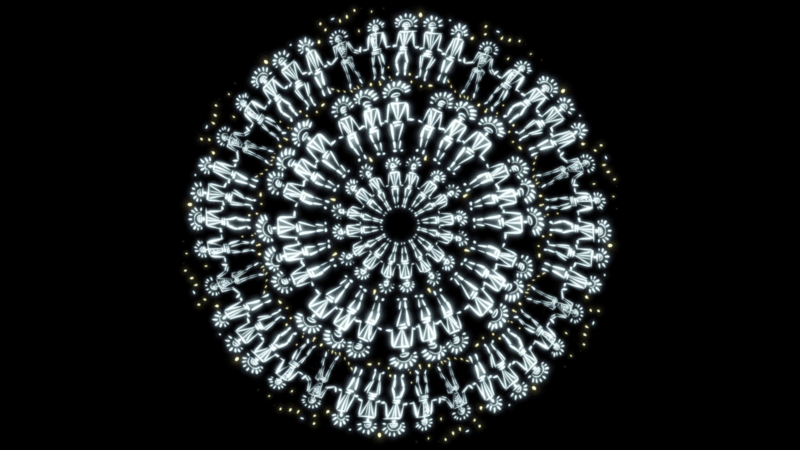 Mana Moana relies on a combination of audios, visuals, and music to connect the audience with the ocean. "I am Hine, I am Moana" uses powerful visuals and strong, grounded choreography to connect the ocean with the cycle of life and death.  Hine is "…the ageless, divine, feminine principle that flows directly from the universe." In "I am Hine, I am Moana" Hine is used to connect the audience to the permanent cycle of change. The routine is choreographed by Terri Ripeka Crawford and filmed by Tina Ngata.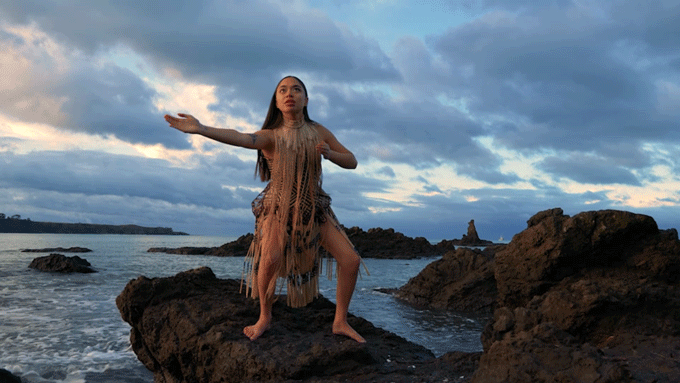 Mana Moana Volume 2: Digital Ocean is available online here. The exhibit is curated by Rachael Rakena and Mike Bridgman. Produced by the company Storybox, Mana Moana Volume 2: Digital Ocean is designed to raise environmental awareness through a "…tribute to the past, bringing together our offering, the harvest of ideas and knowledge from artists, providing creative nourishment for the mind."